Refinancing debt is one way to tackle issues with your budget. When you refinance a car loan, you replace your existing loan with a new one with different terms, typically from a different lender. If you have an auto loan, here's everything you need to know about refinancing your car loan.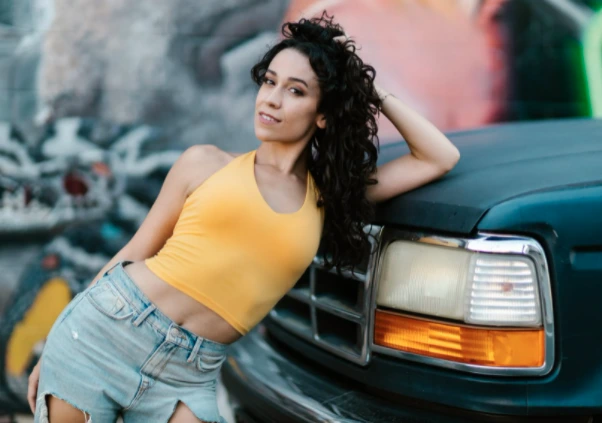 When Can You Refinance Your Car Loan?
If you have a car loan, the right time to refinance your loan is probably something that's been top of your mind. So, is there a right time to refinance your car loan? Well, the answer isn't straightforward. You can take out a new car loan if you meet the requirements to obtain the loan.
But, if you're currently shopping for a personal loan or other financing option, you may want to avoid applying for refinancing. Applying for a new loan could lower your credit score and reduce your chances of obtaining a loan with favorable terms.
Benefits of Refinancing Your Car Loan
If you're eligible for auto loan refinancing, refinancing your car loan can offer you several advantages. Some of them include.
Reduced interest rate
Refinancing your car loan may help you save money by reducing your interest rate. Lower monthly payments can save you hundreds or even thousands in total interest over your loan's duration.
Improved credit score
Loan terms usually depend on credit score. If your credit score has significantly improved since you took out the original car loan, you may get more favorable terms by refinancing.
Adjusted loan terms
A shorter loan term can allow you to settle the loan faster, meaning you'll incur less in total interest. Conversely, a longer loan term can free up your money for other needs like paying off other loans.
Eliminate co-borrowers
Refinancing can also be beneficial if you obtained the original loan with other signatories and want to remove them from the loan.
Eligibility for Refinancing
The eligibility criteria to qualify for refinancing varies from lender to lender. However, most lenders usually consider the following factors.
Credit score
Your credit score can help lenders determine whether you'll repay the loan. Borrowers with poor credit scores are less likely to qualify for financing because they are more likely to default. Before you apply for refinancing, ensure you have a good credit score.
As a rule of thumb, you'll also want your credit score to be better than the score you had when you applied for the original loan. But, if you have a below-average credit score, don't be discouraged. According to Lantern by SoFi, you can still get a refinance auto loan with bad credit.
Car value
Lenders will appraise your car's value before approving your refinance application. Typically, they will consider your car's age, mileage, and physical condition. If your car's value is too low, you won't be eligible.
Original loan
Most lenders will also examine your original loan before approving your refinance request. If you've defaulted on the original loan, they won't extend credit to you.
Documents Required to Obtain Auto Loan Refinancing
The documents you'll need to obtain a refinanced loan vary from lender to lender. However, before you can sign on the dotted line, most lenders will require you to provide the following information.
Identification documents
You'll need to provide identification documents like your passport.
Proof of residence
You'll need to provide documents showing your physical address, like utility bills or a mortgage statement.
Proof of auto insurance
Lenders will need you to provide documentation showing your car is insured, typically the insurance card.
Proof of income
Lenders will want to determine whether you're capable of repaying the loan by examining documents like your Social Security letter, tax returns, and bank account statements, to name but a few documents.
Original loan details
The lender offering to refinance your loan will need details of the existing loan.
Car information
You will also be required to provide car details like your car's model number, mileage, and accident history.
Refinancing your car loan can be an excellent way to settle your existing debt, especially if your credit score has improved since you took out the original loan. However, before you decide to refinance your car loan, consider your financial circumstances.
If you cannot obtain a refinanced loan with favorable terms because of your credit score, you may want to put your refinancing application on hold. Finally, if you're eligible for refinancing, do your due diligence before selecting a lender.