Every search marketer does social media marketing vigorously. All marketers try hard to come up with unique strategies and aim to excel in their campaign goals. However, do they all get equal success? No!
Nevertheless smart or strategic your moves are, there can be multiple variables that shake your campaign. You may get success more than desired, and you may fail to get good ROI if anything gets wrong.
Most Popular B2B Social Media Marketing Case Studies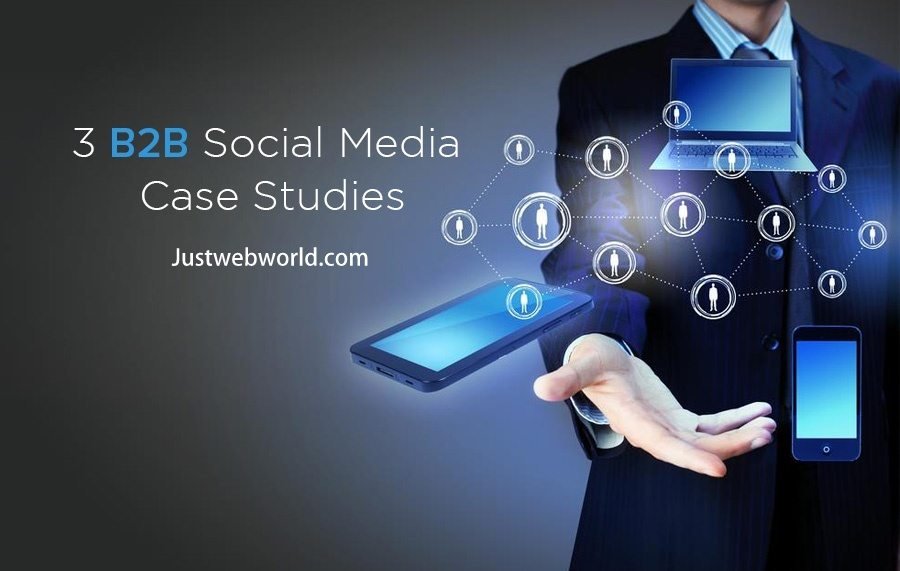 Here, we present the most popular B2B social media case studies of the year 2017. See how they ran their campaign and what worked best for them. You may also try out something on those lines to grab success in your social media marketing activities.
Case Study 1: Mum's Day Off – Red Letter Days (Twitter)
Mothers' Day is celebrated globally. So during March month, numerous contests and campaigns are out all over the world. And hence, it is not easy for brands and marketers to either stand out in the crowd or accomplish desired success. But, Red Letter Days did it awesomely. They launched a campaign titled "Mum's Day Off" with an intention to spread brand awareness, gain new followers, and ultimately boost revenues.
Campaign details
They offered a chance to win lunch at "The View from The Shard", a grand tourist attraction based in London's tallest building, The Shard. What they want was straightforward and easy for Moms and their children to do. The company asked their Facebook and Twitter followers why they think their Mom deserves a day off by using hashtag #MumsDayOff.
Here are some of the tweet synopsis of how Moms and their children reacted to the hashtag and campaign:
Consequently, Red Letter Days began trending fast, the engrossed attention of media, and attracted hundreds of new followers in the process. In addition, the company asked quite a few Moms what they would desire on the special Mothers' Day and published an eleventh-hour gift guide on the day of competition results.
The Mother's Day gifts range was from relaxing spa days and breaks, a spot of afternoon tea, a vineyard tour in the English countryside to many more experience days that all kinds of moms will fall in love with.
Here is the sample visual of how Mom's getting last minute gifts:
Outcome of the campaign 
The company's efforts of brand awareness gave impressive results. Not only in Facebook and Twitter, but the hashtag also went viral on all other social media marketing platforms. It encouraged plenty of cross channel engagement. Needless to mention, that they attracted plenty of website visitors and generated numerous leads.
Case Study 2: We Are Here – Airbnb (Facebook)
When it comes to social media marketing campaigns and brand storytelling, how can we forget Airbnb? Airbnb is a trusted community marketplace for people to list, discover, and book online exclusive accommodations across the globe- either from a mobile phone or tablet.
In late 2016, as a part of social media campaign, Airbnb poured out a series of 6 films LIVE, titled as "WE ARE HERE" on Facebook in order to promote the release of its new app.
Campaign details 
On 17 November 2016, a new Airbnb app was launched which enabled access to homes, places, and experiences. The unique booking platform of Airbnb allowed people to take part in experiences that were hosted by real people in the local community. To celebrate the launch of Experiences as part of its new Trips platform, Airbnb invited people across the globe to participate via a one-day Facebook Live feed named 'WE ARE HERE'.
There were six distinct films shot Live in 6 distinct cities across 5 continents over the 24 hour course of Airbnb's launch day with hashtag #TripsOnAirbnb. On the basis of this campaign, trips comprise of three key areas – 'Experiences', 'Places' and 'Homes', with 'Flights' and 'Services' to be added in the future.
Experiences, here, mean which you can browse in thumbnails and filter by interest, such as "food & drink," "history," "nature," "wellness," "fashion," "sports," "arts" and "social impact".
 Places in this context mean the category focused on sightseeing along with tourist guides and nearby places like restaurants and business hotels.
Homes, in this perspective, refer to Airbnb's rentals.
Each experience – in Detroit, London, Paris, Nairobi, Havana, San Francisco, Cape Town, Florence, Miami, Seoul, Tokyo, or Los Angeles – had its movie promo and comprehensive portrayal. It enabled people to know exactly what they are getting into. At least half the experiences and tours offered were under $200.
The company streamed each film Live on Facebook from helmet-mounted first-person point-of-view so that Viewers could watch, comment, and overall feel as if they were there as well. Each of six films was created LIVE on Facebook to help the audience feel like they were right there exploring with the videographer. The basic idea behind this social media marketing campaign was to embrace human connection and dig deep to find that thing that makes travel so magical.
For the duration of the 24-hour launch period, people could surf in LA, learn about authentic Venezuelan cooking in Miami, take part in performance art in Paris, experience live street dance in Seoul, transform themselves in Tokyo, and save the ocean in Cape Town – all transported via Facebook Live.
Outcome of the campaign
The campaign gave an impressive response to Airbnb. It resulted in a 22 Point Lift in Ad Recall, 7 Point Lift in Brand Favorability, 6.2 million views, and over 6 million global participants in the first 24 hours.
Airbnb exactly knocked their target demographic for Trips with views from Millennials contribution of over 22%. Furthermore, it experienced engagement and views from over 13 countries helped the brand launch this global product and perceive that Trips has a global demand.
Case Study 3: PinPals – Marshalls (YouTube and Pinterest)
Similar to Twitter and Facebook, social media marketing platforms like YouTube and Pinterest are no lesser receptive. Proper and strategic marketing tactics results in impressive results on these platforms too. Marshalls is one of the best examples of it.
Campaign details
Marshalls is an off-price retailer with more than 1,000 stores spanning 48 states. The average Marshalls store receives several deliveries on weekly basis, each comprising thousands of items. Their rapidly changing varieties create a surprising shopping experience which their customers adore. In September 2016, Marshalls launched a new contest in which its retail team was supposed to curate and deliver surprise boxes of a particular product to Pinterest influencers. This social media marketing campaign was titled as PinPals.
Marshalls realized that shopping (and life) has become habit for female audience (ages 25 – 54). This habit is expected to drive women to platforms like Pinterest, to explore and become inspired. Pin Pals are chosen for their home, beauty and fashion apparel boards with experts in each category pulling from Marshalls' product line and composing a box that will be delivered to the Pinterest influencer as a surprise.
To boost and spread the contest, Marshalls kicked off details with Mr. Kate, lifestyle expert and home design YouTube star.
Outcome of the campaign
The campaign revealed that 92% of women are open to trying a new look. Across earned, owned and social, the Pin Pals campaign resulted in over 475MM impressions and more than 420K engagements. The video content resulted in 12MM views, with the YouTube content driving 4X the average branded video engagement rate and smashed brand benchmarks for video click-through-ratios.  This campaign drove huge awareness around the newly launched Marshall Surprise platform. Nearly 200 users generated UGC and emphasized the brand's surprise platform.
At the end!
These THREE case studies prove us that if social media marketing is done keeping target audience in mind, no one can stop you from grabbing desired success and promoting your brand energetically. All you need to know is your target audience and accordingly align your marketing strategy with it. :)