Everyone does research and due diligence before investing money in a new business. Similarly, when you invest money in sourcing products from China, you would want to make sure that the process is completed without hurdles and delays. You will have to check with different sources before investing your money in sourcing products from China.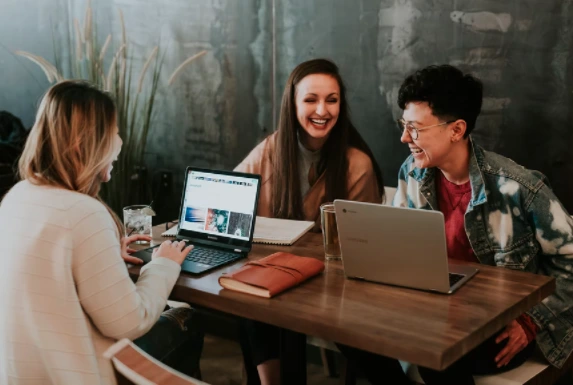 All of us are aware that China has emerged as one of the leading manufacturing hubs in the world. From plastic products to electronics, it is one country where we can find anything we want. Whether it is variety, or quality, or pricing, China always stands at the top. It is difficult to find a manufacturing country like China. That is why more and more companies are showing interest in finding the right sourcing China suppliers.
The main goal of all investors is to source the best quality products at affordable costs. Getting top-quality products at low prices will improve your profit margins.
If you are new to all this, it may sound a little confusing to you. You might be wondering whether you should go with agents for finding the best sourcing China suppliers. In this post, you can check the pros and cons of sourcing products from China.
If the benefits outweigh the risks, then you can decide to move forward with sourcing products from China without giving a second thought. Below mentioned are some tips that can help you in finding the best suppliers in China.
Outsourcing the Responsibility to an Agency
It is always better to take help from a sourcing agent, especially the ones that have their own office in China. These agents can help you find the best supplier in China as per the specific requirements of your project. In simple words, they will conduct the outsourcing activities on behalf of you.
Many investors who want to save money plan to do all the tasks on their own. Many of them think that they have to simply visit China and find some good suppliers there.
One important thing which you have to remember here is it would be difficult for you to differentiate the fake suppliers from genuine suppliers. Besides, you will also find that the language and cultural barriers will cause big hurdles.
Every supplier will have its terms and conditions. You will need to communicate with them clearly to make them understand your precise requirements. To do this, you will require someone who can speak the local language. Do you know the local language in China? Are you aware of the licensing and legal requirements in China?
There are so many things that you have to take care of. If you want to avoid all that and want to concentrate on your core business, it will be wise to hire an outsourcing agent. Outsourcing agents do various tasks for you.
They communicate with the suppliers for you and do negotiations as well. They will provide you with all the updates daily. They will also do quality inspections for you.
Last but not least they will do the arrangements for storage and shipping. Choose an experienced outsourcing agent, as they will have better knowledge about reliable suppliers and factories.
Decide On What You Exactly Want 
Let your outsourcing agent know what exactly you are looking for. Provide them with the detailed specifications of the products or materials that you want. If you fail to provide proper specifications, you might end up getting something else, which you don't require. Such mistakes can lead to a total waste of your money and time.
It is always good to drawings and images to the manufacturers and agents, to help them understand what you are looking for exactly. Send an email to them mentioning all the specifications in detail.
If you don't have samples or prototypes, send the images and drafts to convey what you exactly have in mind. Discuss with them let them know if you need any changes. The whole process goes very smoothly if you follow this part of the project. Most of the reputed suppliers and manufacturers provide samples.
Verifying the credentials of your agent
If you think that your job is done with hiring an outsourcing agent, you are mistaken. Along with hiring, it is necessary to verify their credentials as well. Take the help of the websites to get an idea about their track record.
There are several things that you have to check about them, like their location, the way they handle quality checks, packaging, warehousing, employee strength, etc. Hiring a reputed outsourcing agent helps you find good suppliers within no time.
Quality Inspection
Another benefit of hiring a sourcing agent is that you get the services of their quality check inspectors as well. As you may not be able to visit the factory of sourcing China suppliers personally, so is always better to have quality check inspectors to oversee the progress of the project.
Most of the good sourcing agents will have their quality inspectors, who will personally visit the factories for inspections.
You can get regular reports from your quality inspector to know all about how far things have progressed. These quality inspectors provide reports to their clients after proper verification. They also do video calls from factories so that the clients can see what is happening there.
Doing everything on your own
If you want to manage all tasks on your own, then you better spend a good amount of time in China first. Do your homework and check all the available options. Make a note of the options available and start researching them. You will need to do the quality inspections on your own.
However, it will be a big investment for you to have your own office and managing it in China, which is not feasible for most importers.
Some websites can help you understand what factors to consider when conducting the quality check. However, it is simply not possible for most inventors, which is why they rely on sourcing agencies to manufacture their products in China. It is the best way to identify and hire the best sourcing China suppliers.