Some companies have an in-house team that performs all online marketing duties. However, enterprises without such a department often hire a digital marketing agency. These agencies perform various functions to ensure that your business is well-recognized online. Such functions include.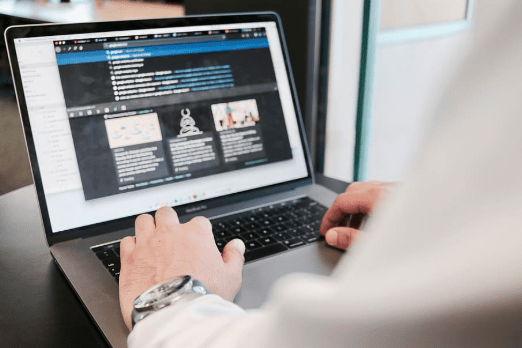 Designing and optimization of websites.

Content curation

and optimization.
Ad placement online.
Branding online.
But, before hiring such agencies, one should review their previous projects. Remember that although these agencies can help, you are the only one who knows your company. Therefore, it's best that you take measures to ensure that only accurate information is conveyed on your company's behalf.
Inaccurate data, even if it was an honest mistake can significantly injure your reputation. Mike Tomkins of The Search Equation says having a track record of success is imperative when evaluating whether a company can help your marketing online.
What If I Have an In-house Marketing Department?
If your business has such a team, well and good. However, one should determine which digital marketing strategy their employees can effectively do.
Note that small business owners may have a hard time establishing a full-time marketing department. Such businesses can hire someone with experience that's related in your industry to assist. But you may also hire a person on a part-time basis who'll be executing digital marketing roles.
Your in-house marketing can work with a digital agency to make marketing more effective. For instance, you can have pro-developers design a website for you. Then your in-house team can make content and page updates.
Also, this department can write press releases, online articles or blog contents and have an agency distribute such content online. Again, this team can make social media communications but hire an agency for managing paid social media marketing.
The role of an in-house marketing department varies depending on the business. However, it's essential that companies have a plan, clear timeline and an accountability method. But, as this can be time consuming, some businesses choose to hire a digital agency for this role.
Thus, they have more time to focus on building client relationships. But, if you hire such agencies, ensure that you always keep in touch with them to be updated on the progress and ROI.
Final Thoughts
Well, now that we understand what digital marketing entails and what such companies do, it's also essential that we know that this marketing is always changing and evolving.
What this means is that, even if your in-house team can handle your marketing needs, digital agencies are always updated on effective and current marketing strategies which will promote your business online.
Remember that search engine optimization, social media marketing and other mobile strategies are constantly being developed. Therefore, as digital agencies will know which ways to best promote your business, this will save you time and money. They'll also market your business using current strategies as such your company will keep up with current industry trends.
But, even though third party marketing companies/contractors will significantly boost your online presence, it's essential that you understand what you are paying for. Thus, understanding the functions of such agencies before hiring one is essential.