Due to the current pandemic condition, everyone has become more aware of their health and started focusing more on getting fit. Due to the current digital era, technology has evolved in the healthcare sector as well due to the constant demand for advanced services demanded by the consumers.
Technology Trends In Healthcare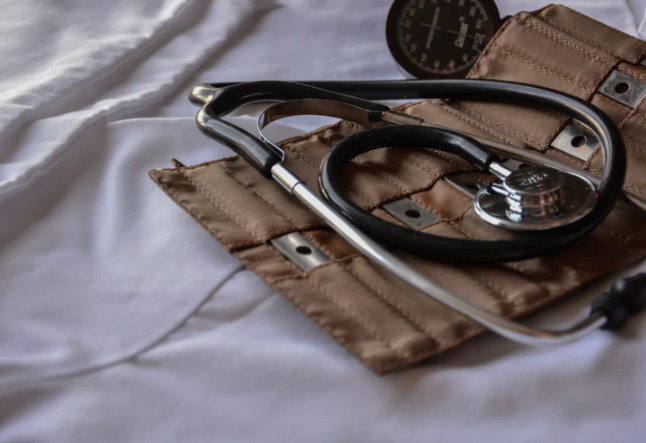 Since everything is going digital in the current situation people are demanding healthcare services also to be available at their fingertips. This pandemic has taught people to accept the concept of remote health monitoring as well as virtual care.
Many visits are conducted online by doctors with proper consultation. This facility has proven to be a boon for many especially for aged individuals as well as bedridden patients. Similar to this many technology trends have completely changed the healthcare industry for good.
For example, an app like MedAdvisor helps to connect you with pharmacies. Today we will be discussing a few of the major trends which have shown tremendous changes in the healthcare industry.
3D Bioprinting
Many of you might have already heard of 3D Bioprinting. It is the technology through which one can generate living tissues. These living tissues are then further used to examine and study the molecular basis of diseases which is done by printed models.
This 3D Bioprinting technology is known to be effective in the studies of various terminal diseases such as tumour and cancer. This highly beneficial technology is forecasted to grow by $1.8 billion by the year 2027.
Telemedicine
Telemedicine is another revolution that is proven to be highly beneficial in the current pandemic situation. With telemedicine technology, one can consult with health professionals through calls, emails, video calls and other online modes.
With this facility now health care professionals can diagnose and treat patients online. The overall cost incurred for running this facility is comparatively lower as compared to the other similar services in the industry. You would have seen many startups launching apps to provide this service at a very nominal price.
Artificial Intelligence
Artificial Intelligence has proven its expertise in various sectors and the health care sector is no exception to it. It is known to be designed to mimic human cognitive processes. This technology has proven to be excellent in treating various chronic diseases such as cancer.
Some of the great examples of Artificial Intelligence technology for the healthcare industry are GNS Healthcare and IBM Watson. One of the recent innovations done by Google called DeepMind helps to mine the data of various hospitals as well as healthcare professionals' care services with the help of mobile apps.
This boosted AI technology is predicted to grow to $7988.8 million by the year 2022 from $667.1 million which was noted in the year 2016.
NanoMedicine
NanoMedicine is known to integrate the complex dataset which helps to implement the nanoparticles of the living organisms at the nano level. This medical technology is generally useful in laboratory research and also helps to deliver the drugs intelligently throughout the body.
The nanorobots used in Nanomedicine technology help with disease monitoring after the injection and the delivery of the drug into the patient's bloodstream. The NanoMedicine technology has started for global usage in the year 2016 and recorded a revenue of $111.912 billion and it is expected to rise to $216.063 billion by the year 2023.
Cloud Computing
Cloud computing is not restricted to the only particular industry now. It has started showing its benefits in all sectors including healthcare. With the growing technology in healthcare cloud computing is projected to rise to $35 million by the year 2022. It has recorded a growth of $20.2 billion in the year 2017.
Similar to other industries healthcare too requires a storage solution to secure its huge data at a lower cost. Electronic Health Record Systems is known as one of the highly used big data technologies in the healthcare industry.
This helps to keep all the patient-related documentation such as medical history, diagnosis, demographics and lab results.
On a concluding note, the digital transformation of the healthcare industry is expected to be on-trend in the next couple of years.
No matter which technology you refer to each of these ends up at data management and remote monitoring which is the need of an hour now.