Are you preparing for a Microsoft certification exam? If your answer is in the affirmative, then this write-up will guide you through all the measures that you need take to pass the exam in the first attempt.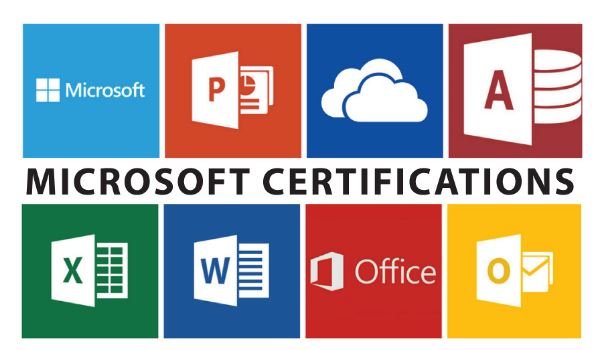 Preparing for any exam is usually intimidating, but preparing for a Microsoft certification exam is even more challenging in this regard. Microsoft exams are really tough as they do more than just test the candidate's ability to recall concepts like specifications and procedural steps. In fact, they test one's ability to apply theoretical concepts in real world scenarios.
But it doesn't mean you can't ace the exam! All you need is confidence, the right approach and a thorough preparation strategy which covers all the topics for the exam.
Here are some great recommendations or tips you should follow to achieve your desired Microsoft certification. Undoubtedly, the path is burdensome but is rewarding.
1] Know Your Exam Objectives
Honestly, Microsoft exams are very hard. The exam asks many questions that even people with years of experience fail to answer. The worst part is there is no guessing. You can't guess what your question paper will look like by referring to previous years' question papers. No matter how hard you study, you are going to encounter questions that you have never seen on any study material.
So, how do you know what will be on the exam?
Relax! You will find most of the topics usually covered on exams on Microsoft Exam List.
The contents of every certification exam are given on the exam list. All Microsoft exams are listed there and you can click to open to examination details for the one that you plan to attempt in the near future.
2] Get Good Study Material
Experts in the field write Microsoft Official Curriculum (MOC) content. This MOC course content aligns perfectly with the exam objectives. However, it doesn't mean that the questions asked in the exam will be modelled exactly like what you find in the study material.
Alternatively, there are many books that you can use as Microsoft certification exam guides. Make sure you follow a study guide from major sources such as MS Press, Sams, Apress, etc.
Other study resources include TechNet and MSDN. Microsoft tends to publish all the latest information and details on these two resources. You will find important technical information, that could form part of your exam, conveniently posted for your benefit.
3] Make Handwritten Notes
Write down everything or at least the important parts, that you think can be part of the exam, on a sheet of paper to make sure you remember it well. Making notes or writing information helps us in memorizing it better and recalling it faster.
4] Practice, Practice and Practice!
Practice matters a lot! You can practice in two ways – exam practice and real-world technology practice. It is imperative to build up skills for taking the test and understand what to expect during a certification exam.
Let's start with the real-world technology practice. Passing a certification exam without hands-on experience is difficult. But people may not have access to the right equipment, let alone a data center with multiple servers or labs.
But there are a couple of solutions to this. First, take a course with a reputed institute that aligns with your exam. These institutes provide lab access available 24/7. You can use all labs for practice multiple times a day as per your convenience.
If you don't enroll in an MOC course, get Microsoft Azure account for a free trial. Getting access to multiple virtual machines in Azure is easy. You can easily set up domains and networks. Make sure to shut down VMs once you finish using it to save your credits.
Having the practical know-how about a technology is great but successfully attempting a certificate exam requires thorough exam preparation as well.You can do so by using practice exams available online for the most popular Microsoft certifications.
It is not recommended, but some people use the Microsoft VCE Dumps Files for practice before taking the real exam. They take the exam for the first time as a practice run. This way they familiarize themselves with the exam pattern,the questions it entails and identify their weaknesses as well. For some people, it is one of the better ways to prepare for the exam even though this route is not as cost-effective.
5] Settle Down
Nothing is difficult if you are ready for it. But, it happens, sometimes, that even the most well-prepared individuals fail because of poorly handling the exam room pressure. Following are things that you should consider in order to calm your nerves.
Don't worry if you neglect a question!
Don't expect a perfect score. Many people have scored excellently, but they're either geniuses or lucky. You might have heard many people say if you don't get a better score, there is no point in just passing the exam. It's not true. Microsoft exams have only two results – pass or fail. So it is okay if you miss a few questions.
It's okay if you don't have any idea about some questions
Sometimes, you get questions that are completely out of the blue. Even experienced professionals fail to answer those questions. Many times, questions are worded poorly and impossible to understand. In this case, skip the questions that seem out of the world and move to the next one.
Take every question critically
Go through each question and answer it carefully and look for a phrase that indicates the entire meaning of the question so that you can pay attention to the answer.
'Guess' is fine
You won't be penalized for guessing an answer. If you don't know the answer, guess some best possible answers to it. Pick the answer that seems best to you. If you are unsure about it, select the first choice.
6] Time Management in the Exam
Before you start to answer in the exam, calculate and decide the amount of time you will give to each question. Keep this back in your mind, and you will never face lack of time.
If you don't find the answer to a question, guess and mark it, and move on to the next question. If time allows, review your answers and change it later if you are certain about the right answer.
Follow these tips to prepare for Microsoft certification exam and hopefully, if you do well, you will pass it with flying colors.