Whether you are managing a business or running an informational blog, the key to attracting web traffic is by utilizing search engine optimization (SEO) strategies.  There are several effective ways to achieve this. If your website provides information on civil-rights related issues, linking external articles on related topics, for instance, the most racist states nowadays in the US can improve your ranking.
What to Expect for SEO In 2018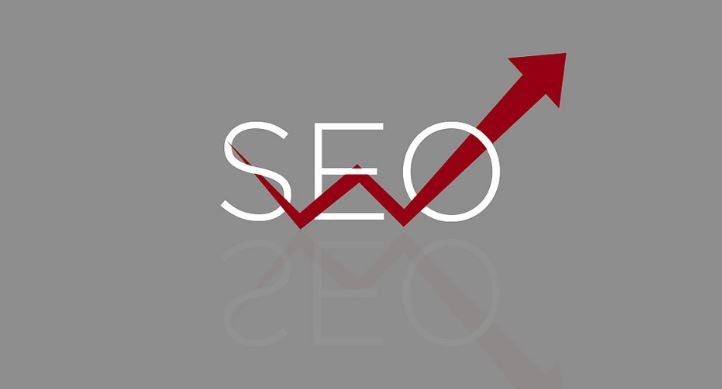 Of course, linking to reputable websites like Bloomberg can also make a difference. As technologies associated with web search engines such as Google continuing to advance, it is important that you remain ahead of the curve. With that in mind, this article provides a list of 9 ways in which SEO strategies might change in 2018. Taking advantage of these tips might just be what you need if your website is looking for a breakthrough.
1) Make Way For Hyperlocal Marketing
In the past year, the idea of "hyperlocal" marketing – in which consumers are targeted (or their SERP is presented) by local businesses in a way that focuses on physical proximity – right down to the nearest block – has really begun to take off. Case in point: if you type "coffee shops nearby" into Google, it will list places within walking distance of your current location.
With mobile devices, particularly smartphones, being as popular as ever and with the rise in relevance of AR and VR, local companies involved in SEO are sure to take advantage of hyperlocal marketing by using specific terms that are relevant to local communities.
2) Latent Semantic Indexing Will Make or Break You
Remember the good old days when tossing in a few important keywords was enough to get your web page noticed on search engines? These days you can forget about trying to convince Google that your site contains quality content when it doesn't (although it has become easier for Google to penalize websites that try and fail). Latent Semantic Indexing is one of the major ways in which Google rates the quality and thoroughness of a web content.
By examining the terms found in billions of pages, Google determines which ones are related and most likely to be used in a given context. The pages fortunate enough to pass muster are featured on the first page of Google.
3) Looks Like Google Will Have Company…and We Don't Mean Bing
While companies understand the importance of competing for ranking space on Google's search results pages, many are beginning to find success through alternative searching methods. For instance, businesses are now looking for ways to appear at the top of Yelp and Amazon's search platform rankings – which are every bit as effective for attracting clients as search engines such as Google are – along with digital assistants such as Siri. In 2018, companies that want to get ahead know they must think beyond the influence of Google SEO.
4) Fast Loading is a Must
When it comes to how a website is ranked on a SERP, the speed at which it loads is a huge factor. In the case of Google, it rewards pages that load in under 3 seconds. It is also worth noting that when a page loads fast, this factor influences UX (user experience).
After all, web user's are going to be more content if they have quick access to web content. UX in turn also increases the web page's SERP rank. Think of it as a virtuous cycle, basically.
5) Voice Search is the Future
Not quite convinced that voice search is going to catch on? Folks, this is the year in which it is time to believe in the potential of voice search. According to Google's figures, around 55% of teenagers and 41% of adults are already using it on a regular basis. In fact, the use of VS is increasing at a faster rate than the traditional typing queries.
The popularity of VS requires an entirely different keyword research routine. Indeed, VS involves speaking in normal, conversational sentences compared to the strange-sounding jargon used in typed queries.
6) Structured Data Will Become Your Best Friend
Structured data is a method of formatting HTML utilizing specific terms. It informs Google on how to interpret the page content and display it on the SERP. Structured data allows website owners to improve their listings through the Knowledge Graph as well as rich snippets. In fact, rich snippets can increase a web page's click-through rate by as much as 30%, which boosts rankings.
7) Prepare For Search Results that are Personalized
Developing increasingly personalized search results has been one of Google's main agendas over the past 10 years. By taking into account such information as the users' browser histories and browser cookies, the result has been improved, more customized search engine results. When you also factor in smart speakers, the increased convenience of search and advanced technologies, personalized search results are likely to become a major trend in 2018.
8) The Rise of Machine Learning
Google's RankBrain algorithm currently serves as the company's most serious attempt at machine learning. Through this, search engines that are processing new, unfamiliar queries have become smarter at identifying whether a website satisfies a user's intent.
With Google making major investments into machine learning and artificial intelligence, it is only a matter of time before Google updates to its algorithms are a thing of the past. Traditional algorithms will give way to machine learning, which will have the ability to carry out automated, continuous and iterative algorithm updating processes.
9) Expect Improvements in Video and Image Search Capabilities
When the Internet began taking off two decades ago, finding web pages using Yahoo! and Google relied almost exclusively on text. But today, as Internet speeds have increased and more visual-friendly media platforms have emerged, the public increasingly desires to engage with videos and images.
Recent startups like Eyefluence and Moodstocks (both of which, consequently, have been acquired by Google) are seeking to improve user interactions as they seek out websites based on video content and image recognition. While it will likely take years for Google to perfect the method of finding video and images through recognition technology, it is clear that in 2018, the initial steps are already in place.
This article is contributed by Mary Winston. She is a writer and editor, coordinator for RankTopTen.com
She has extensive experience in writing articles, essays, and reviews. She adores to rank multitude of stuff including people and brands, films and TV shows, music and entertainment, sports and lifestyle. Details of note have been extracted and distilled down to a simple yet refined "Top 10" formula that reflects the essence of things at their best.