Urvashi Dholakia is a popular Indian television actress, who is known for her contribution to the Television daily soaps shows.
She is very reserved and very fewer people know about her personal life and her plans.
Urvashi Dholakia (Indian Television Actress) Profile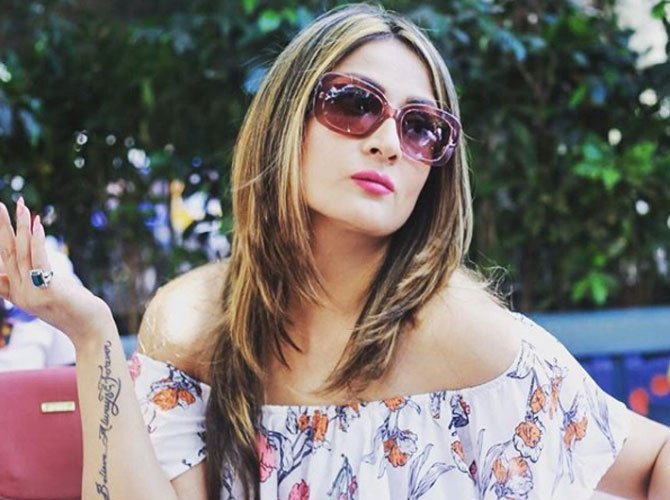 1) Urvashi Dholakia Personal Life
Urvashi was born on 9th July in 1979, where she has completed her schooling at a local school. However, she could not continue her education because she got married at the age of sixteen.
She had twin children, but she got divorced with her husband. Urvashi rumoured to date many people, but she denied it.
She was born to a Gujarati and Punjabi parents. Currently, she lives in Gujrat with her twin sons, who are 18-year old right now.
At the age of seventeen, she got pregnant and given birth to twin boys, who are in their teenage years. Currently, they are the one who is the backbone of Urvashi.
She is planning to focus on her children until they turn 21. She has no plans to work in the industry until her sons are 21 years old and they can take care of themselves.
When a reporter has asked her about her second marriage, then she cleverly laughed at it and moved on. Seems like she does not have any plans to get re-married.
Currently, she is working on only one reality show, where she is playing a small role.
2) Professional Life of Urvashi Dholakia
Urvashi is known for her contribution to the industry, and she has worked for many shows to make her living and grow in this industry.
The first time she appeared on television is a LUX soap advertisement with actress Revathi. When the advertisement shot, she was only six years old.
Dekh Bhai Dekh (1993) – She debuted on a show called Dekh Bhai Dekh as, which aired on Doordarshan. She was playing the role of Shilpa, which is a supporting role in the show.
Zamana Badal Gaya (1995) – She could not get any major role in the industry for two years, despite many auditions. She got another small role, which she has accepted it. It wasn't a big role, but it did help her add one more show in her portfolio.
Waqt Ki Raftar (1997) – She appeared on the television show Waqt Ki Raftar, where she played a small role, but it helped get work and also a good start. The show aired on Doordarshan.
Ghar Ek Mandir (2000-01) – After trying to a good role in a flagship channel, she finally got a role in the popular show where Ram Kapoor, Hiten Tejwani, and Gautami Kapoor were the lead roles. She was playing a supporting role in Ghar Ek Mandir (TV series). It helped her get the mainstream role in coming years.
Kabhii Sautan Kabhii Sahelii as Sonia (2001-01) – One of the popular shows aired on Doordarshan, which has got Urvashi lot of fame and attention from the Indian community. She was playing the role of a vamp, where you can imagine what her role would have been on the show. Considering the age of Urvashi, who was only 19-year old, she has lived up to the expectations of the audience.
Kahani Terri Merrii (2003) – Urvashi was able to get into Ekta Kapoor brand at that time, where she was playing the role of a vamp as well. Urvashi paycheck and her popularity have increased, which has helped her get more opportunities.
Kasautii Zindagii Kay (2001-08) – She has landed with a popular show, where Urvashi played the role of Komonika Basu. The role was to play a vamp in the show; she is the lead vamp in the entire series. No one could have replaced her because people loved to see her as a vamp. The makers of the show never seen a perfect person for the role.
Urvashi has made a fortune from this one show because she was able to get millions of dollars from this one show alone. Komonika has helped her gain plenty of fans from all over the country. This one show has given her so much popularity and income that she did not need work anymore.
Kahiin to Hoga (2001-07) – Urvashi got a decent role to work on Kahiin to Hoga, where she was playing a supporting role in the show. The show aired on Star Plus. The opportunity was given by the Ekta Kapoor.
Comedy Circus Kaante (2008-09) – Urvashi knew that the Kausati Zindagi Ki had to come to an end. She joined Comedy Circus, which was the flagship and only successful comedy show running on the Sony Channel. Urvashi Dholakia got the invitation from the makers of the show; she has accepted the show offer like other stars.
However, her journey has come to an end from the show because of several reasons.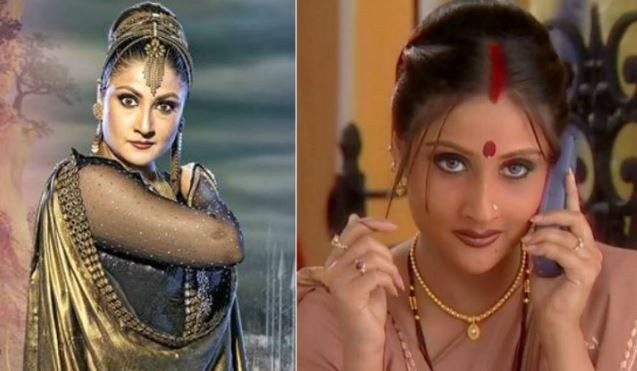 Sacch Ka Saamna (2009) – A reality show which aired on Star Plus. The show is an Indian version of The moment of the truth, where she had opened up and revealed many stories.
Bayttaab Dil Kee Tamanna Hai (2009-10) – She played the character of Karishma Mehra, where she has added important value to the show.
Saubhagyavati Bhava? (2012) – A popular show which aired on Life OK, Urvashi was playing a small role of a doctor, who was treating the main lead role. She was not only added value to the show but also played an important role in the show.
Bigg Boss Season Six – She got an invitation from the Bigg Boss team that they wanted her on the show. She has taken a lot of time to think about it and finally made her decision. She became part of the show without wasting any more time.
Dholakia has seen a lot of ups and downs in the show, but she finally managed to make it to the top and became a champion.
Badi Door Se Aaye Hai (2015) – She got the role of 555, where she had to play the role of a mother of Varsha and 555. She left the show for good after a certain period.
Currently, she is playing the role of Queen Iravati in Chandrakanta since 2017.
3) Urvashi Dholakia Net Worth
She has not worked for very long, but from her recent signing in Chandrakanta, we can tell that she is making 40 lakhs in a year.