Recently, the Online Trust Alliance (OTA) announced the results of its Email Integrity Audit Report for 2014. The OTA is a US non-profit organization trying to make the Internet a more trustworthy place for everybody to be. The audit goes in depth to look at the best practices for Email Security, with a particular focus on detecting and blocking spoof emails.
The report evaluated 800 top consumer websites and found that only 8.3% passed. Interestingly, social media companies came out on top as the most secure. However, still only 28% of the 50 evaluated, passed. The worst offenders were Online shopping sites and the public sector.
Why Businesses Fail at Email Security?
So why did so many of these 800 sites fail the test?
Lack of Awareness
The main problem is that most businesses are unaware of the issue of email security and the difficulties that it brings. Traditionally, the public sector has often been seen to lag behind the private sector when it comes to new trends. Email has been around for a while now, but this has bred complacency. Most people take it for granted without exploring the potential pitfalls that are associated with it. However, as a business owner, you can't afford to lag behind. Email security is a two way street.It is not only about protecting your organization and its infrastructure it is also about protecting the reputation of your business.
Protect Your Reputation
In an age where consumers can choose to switch loyalty very easily, the reputation of your business is of paramount importance. The OTA report focused primarily on the fact that most businesses are not implementing safeguards to prevent Phishing and other forms of email threats.
Email threats are on the Increase and with consumers corresponding with businesses electronically, it's more important than ever to ensure that your email system Isn't open to abuse. You can't afford to lose even a single shred of your good reputation through poor email management.
Read: Transform Your Business into a Brand Publishing Powerhouse
But how do you even begin to make a start on securing your email? The easiest way is to use the Mimecast secure email service. This way, whatever complex systems you currently have in place can be brought under one umbrella and made simple.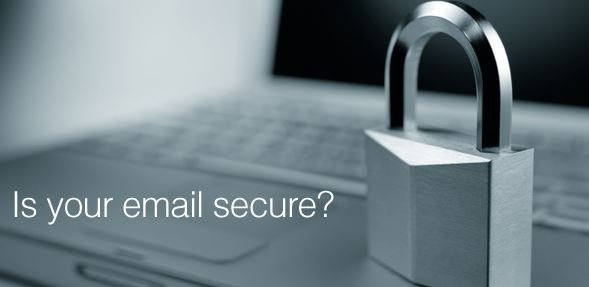 Increased Efficiency
The other major benefit of sorting out your email management is that you speed everything up. How many times have you had to mess with spam settings, or deal with false positives? This is all too common amongst businesses. Not only can it ruin your Reputation with your customers, but it also causes a significant slowing down of all email systems and impairs your ability to communicate when it matters.
Read: Email Marketing Strategies
Simply put, 92% of businesses fail at email security because, fundamentally, they have yet to understand the vital importance of communication. Following the release of the report, the OTA Executive Director and President, Craig Spiezle said, "Despite the obvious benefits, the majority of organizations have yet to adopt practices comprehensively, putting consumers and their brands at risk." Can you afford to be one of those organizations?