Is your business struggling to break through the noise?
Are you finding it difficult, nay impossible, to gain any traction in a marketplace that feels more crowded by the week?
Your marketing operation might need another look. Your business won't promote itself.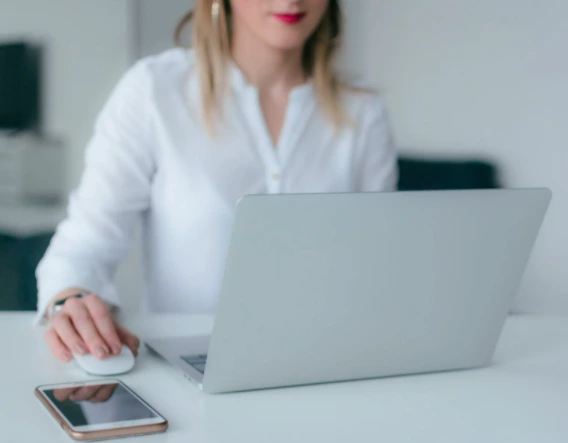 Leveraging proven business promotion tactics to increase leads, conversions, and sales is not as challenging as it sounds. Businesses, including probably some of your competitors, do this all the time. It's a matter of discovering what works, executing it well, and sticking with it over time.
Ready to make a change? Start here.
Syndicate Original Content for Better Efficiency
Back before the days of on-demand streaming content, syndication was the ultimate mark of success for television shows. Syndicated shows saturated the airwaves, hoovering up advertising dollars and delighting audiences again and again and again. They often outlived their creators and stars.
Content syndication means something different in the marketing world. Basically, it means repurposing existing content for different media and formats.
You might take a longform blog post and turn it into an infographic by bulleting its main ideas and wrapping it in beautiful graphics, or segment a 10-minute explainer video into bite-sized TikToks.
This guide to content syndication has more ideas. Whichever direction syndication takes you, the important thing is that it makes your content marketing efforts more efficient.
Attract Expert Product Reviews From High-Trust Sources
Cultivate relationships with subject matter experts and credentialed product reviewers and they'll be more likely to feature your brand in their content. This review for Yieldstreet, an investment platform popular with financially savvy consumers, could have arisen out of such a relationship; many in-depth expert reviews do.
For best results, promote these reviews once you've attracted them and encourage the reviewers to do the same.
Cultivate Verified Customer Reviews on High-Traffic Sites and Apps
If you're struggling to attract verified customer reviews on high-traffic websites, maybe you just need to ask. Use as many touchpoints as you can to encourage customers to leave positive reviews, including packaging if you ship physical products.
This guide to getting more Google reviews has more on the nuts-and-bolts details if you're interested in pursuing this strategy (which every B2C business should).
Develop Social Proof Through Organic Social Media Outreach
What's better than a product expert or verified customer giving your product five stars out of five? A popular social media influencer doing the same without you paying for the coverage.
This sounds hard, and it is. Influencers get more "asks" than they know what to do with, and most go right into the trash bin. But if you're persistent and your brand really does align with theirs, magic can happen.
Use Promoted Social Media Stories to Generate and Sustain Visibility
In marketing, you get what you pay for. And for better or worse, you often have to pay for promotion, especially on cluttered channels like Twitter and Facebook.
The good news is that you don't have to run promotional campaigns forever. Once the product you're paying to promote takes off, you can ease up on your placements – or, more likely, shift your marketing spend to the next campaign.
Target High-Potential, Low-Cost Keywords in Paid Search
Always be on the lookout for arbitrage opportunities in paid search. Because this market is pretty efficient, you won't find them very often, but don't let that stop you from trying. When you do identify a high-potential, low-cost keyword – and you will if you look long enough – you need to jump on it right away.
You can bet that your competitors are using the same strategy to identify the same limited number of opportunities.
Regularly Run Contests or Giveaways
Nothing entices potential customers like the prospect of getting something for nothing but a little bit of their time. Lean into this very basic fact of human nature to leverage social media contests or straight-up giveaways to promote your brand. If nothing else, this is an easy way to build a big email list from scratch.
Promote Your Business One Campaign at a Time
Business promotion isn't a zero-sum game, with one winner and a whole lot of losers. It's an incremental process where exposure really does matter and leads don't always convert.
In fact, they usually don't.
But that's okay. Merely generating a lead is a victory of sorts. You never know whether that particular lead will circle back later or tell a friend about your brand.
You have to try, though. These business promotion strategies will boost conversions and sales for you only if you follow through on them over time.
So, what are you waiting for? It's time to get started.