A high-end website is a company's first impression to potential clients, and it can make all the difference in the world when it comes to driving sales. It's not enough to have a pretty site with pictures of your product or service.
What sells your product are the thoughtful details that present your brand as an industry leader and create trust among your customers.
Consequently, encouraging them to buy from you instead of your competitors. The following list includes the most critical elements of high-end websites that drive sales.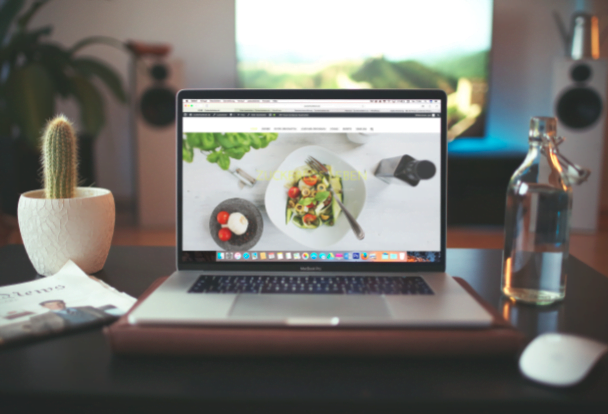 High Mobile Responsiveness
A professional web developer will help you build a high-end website that will look good no matter what device your customers use, whether they buy from their desktop or on their phone. High mobile responsiveness can boost your conversion rates and help you increase sales for your business.
High-end web design does not mean just having a nice theme. It means providing a high-quality and user-friendly experience for all of your visitors from any web-enabled device.
There is nothing more frustrating than visiting a site that looks great on a computer but doesn't adapt well to small screens like cell phones and tablets.
Most consumers use mobile devices to surf online, high mobile responsiveness helps them find information quickly with little effort. It's critical to have a smooth user experience across multiple platforms to get your brand out there to new potential customers and increase sales.
High-Quality Content
Content marketing is an easy way to drive traffic, build your brand and establish yourself as an expert. High-quality content is also an invaluable way to drive sales because it provides readers with valuable information totake action immediately.
The ultimate goal of any high-end website is to generate quality leads and turn those leads into paying customers. Through high-quality content and well-thought-out SEO, you can easily do just that!
Image Optimization
Hundreds or even thousands of potential customers can see each image you upload. That's why optimized images are so important.
Pictures that look sharper, more high quality, balanced contrast, color saturation, and more pleasing to prospective buyers will drive potential customers right to your landing page, where they are ready to convert on your next offer.
Image optimization is a powerful weapon for increasing sales online; don't let it pass you! After all, one good picture is worth 1,000 sales-if enough potential customers get to see the image. Make sure your photos have every advantage possible for your potential clients to see and notice.
Video Marketing
Leveraging video for marketing can be a powerful way to engage with and grow your audience. Most consumers say they are more likely to buy from brands that offer quality video content on their websites, according to HubSpot's State of Inbound Report. Quality video marketing content will add another layer of professionalism to your brand.
Just don't forget: Video isn't just another channel-it has its unique language, so you must treat it as such. If you're interested in adding video to your online strategy, ensure you contact a world-class web development agency like Agile 451.
Robust Social Media Presence
A high-end website doesn't just give you credibility; it also gives you an online presence through which you can interact with potential customers. Since social media marketing has exploded in popularity, it's become even more critical to have a strong web presence.
Consequently, a high-end website that takes care of a solid social media presence helps fill a niche and drives sales by making your products easy to find on any search engine.
How? Google loves interactive websites-mainly when they provide up-to-date information on what your business is doing and how consumers can benefit from your products or services.
Your high-end webpage will help encourage users to share your content on social networking sites like Facebook and Twitter, but make sure those shares don't come at the expense of helpful content you provide directly through your site.
Efficient Email Marketing With Website
Email marketing is arguably one of the most potent ways to connect with current and prospective customers. It allows you to craft your personalized message with products, promotions, and content you choose. However, without a high-end website on which to deliver those messages, your efforts will not bear good fruits.
A high-end website thus works to increase brand exposure and drive sales. Also, a high-end website functions as an informational hub for your business.
Not only does it give consumers plenty of information about who you are as a company, but it also provides some much-needed credibility-something that business professionals have proven time and time again to help solidify consumer trust.
Conclusion
No matter your business, having a website that drives sales is crucial. No one wants to purchase from an underdeveloped site, it makes you look unprofessional and unwilling to put effort into your company.
It doesn't matter if you sell something as simple as t-shirts or coffee mugs or if you are selling industrial equipment – all businesses should be investing in a high-end website design. You can collaborate with Agile 451 for the finest customized website for your business.