Growing a great blog is tough. You need to consistently create awesome content. You need to have a great blog design, an amazing user experience and an active comments section. Above all else, you need engagement.
Even if you are writing up the best content the world has seen, if no one is there to read it, it won't count for much.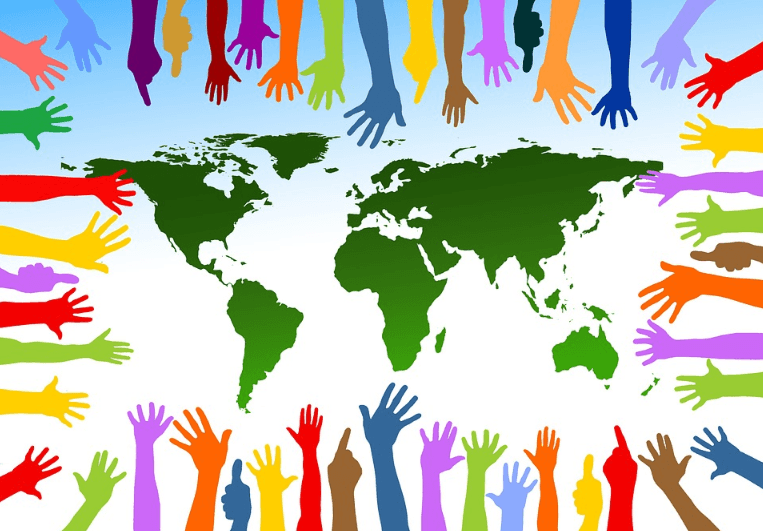 The truth is that just making your blog great isn't enough. Even if you do a good job with SEO and driving traffic to your site, you still need to grow further and work to engage your community beyond the limits of your blog. How can you do this? Read on to find out!
1] Your blog is a brand-building tool
Part of working to engage people beyond the limits of your blog involves recognizing the fact that your blog is a tool for you to achieve your goals, and not necessary the be all and end all of what you do. Essentially it is a cornerstone of your personal brand.
It can help you get where you want to go, but to do that you need to set goals. Do you want to build a community so you can monetize your blog effectively? Do you want to use your blog to launch a series of workshops and lectures?
It's important to set goals so that you can reach them and leverage the right tools to get there. Even if your goal is something simple like gaining 15 more readers over the next few days: write it down and plan how you will achieve it.
2] Social media can work wonders
SEO alone isn't enough. Most of your readers will spend a good deal of their time browsing through social media. They might be very interested in the kind of content you create but unlikely to search for it on Google. So, if you haven't yet built an active social media presence for your blog and your brand – now's the time!
There are lots of potential channels and some may work better for you then others. Also bare in mind, it's much better to do a few channels well than do many badly. So, there's no need to jump into LinkedIn and Pinterest and Instagram and SnapChat and Facebook if you don't have the resources to maintain all of those channels properly.
Instead, do some thinking and research on your target audience. Which channel would you most likely find them on? What are their interests and how can you engage with them?
3] Retargeting campaigns
One of the worst parts of looking at your blog analytics is seeing your bounce rate. A bounce rate refers to the number of single interaction visits to your website. This means readers who get to one webpage or take one action and then leave (sometimes for good).
According to statistics, an average bounce rate can be anywhere between 26-70%.  But don't despair! A single interaction doesn't have to mean the end. There are a number of tools that can help you effectively target readers who have left your blog without returning.
Once you collect reader data from your website you can use it in re-targeting campaigns to bring readers right back to your site with interesting and engaging content.
4] Get the conversation going
There's no point having a blog with no user comments or interaction. So, getting an active comments section up and running is crucial. The first tip here is to start by looking at different comments platforms. The one integrated in your blog when you opened it might not be the best or most user-friendly option.
Once your comments section is set up, try making your content more interactive to get the conversation going – ask your readers for their opinion, encourage them to comment, and get stuck in the conversation yourself. Replying to commenters is a great way to get them engaged and keep them coming back to your site.
Discover Heyoya, the voice comments platform that works on any website or blog
Heyoya is a voice comments platform you can simply and easily install on any website or blog with just one line of code, without affecting your site loading time. It is all about voice, since voice is a much more personal mode of communication than text, and prevents the confusion and ambiguity usually associated with comment sections.
Heyoya also has the option of rich media, meaning your readers can choose to use voice, video, images, text or GIFs to express themselves better.
Heyoya includes a notifications feature, which allows you to send notifications directly to specific users. And finally, Heyoya has an option to monetize notifications and below-the-fold ads if you are looking for an extra income stream!