Bihar Combined Entrance Competitive Examination (BCECE) is an offline state level entrance test conducted in the state of Bihar. The test is the gateway to some of the best Medical, Engineering and Allied Sciences colleges in the state.
How to Prepare for BCECE (Preparation Tips & Tricks)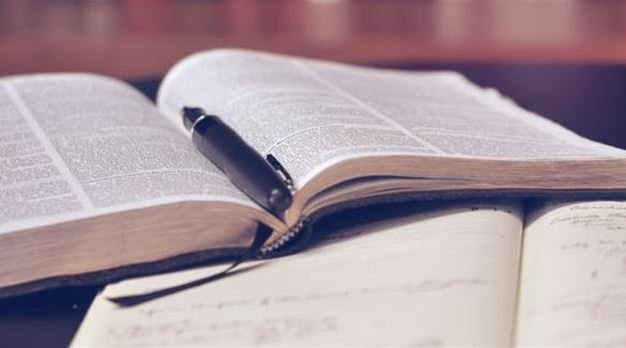 BCECE is conducted once in a year by Bihar Combined Entrance Competitive Examinations Board. The examination is carried out in two stages – Stage I and II – generally in April and May. While the application forms are released in February, BCECE Results are announced in the month of July.
To score well in this exam, candidates need to have proper study material coupled with a good strategy. Many candidates are confused about the kind of study material that should be used, as not a lot of material based entirely on BCECE is available.
So today, we bring you some essential preparation tips, along with a comprehensive list of books and study material that you can use for BCECE preparation.
1) PREPARATION TIPS FOR BCECE
Along with having access to best study material, candidates also need to have a proper strategy and plan to prepare for this exam. Therefore, we bring you some preparation tips which one should follow, in order to ace this exam. Take a look –
Be Thorough with the Basics:
Even the toughest of questions in many competitive exams are nothing but smart application of basics. Therefore, having a strong base and clarity with the subject matter is probably the most important part of BCECE preparation. It doesn't matter you grasp them slowly or quickly, but grasping them firmly is important.
Manage your time:
BCECE comprises of 3 sections and all 3 of them carry equal weightage. Therefore, to score good in all 3 sections and ultimately in BCECE, one needs to divide his/her time equally in all 3 sections. You can give a little extra time to your weaknesses, but other sections must not suffer due to allotment of extra time to any single section.
Have a plan and have it your way:
By master plan we mean a long-term plan, in which you decide what you will be doing during the months of preparation. So, if someone has 6 months to prepare for this exam, he/she may plan the first 3 months for completing the syllabus, next 2 for practice and mocks, and last month for revision and mocks. Such clarity can help you prepare smoothly.
Practice, Practice and Practice:
Practice is the key to crack any competitive examination and so is for BCECE. It is the best way of gaining confidence for the exam, so when the exam day comes, make sure that you have enough practice under your belt.
Learn to live with timer:
BCECE is not just a game of knowledge; it is a game of speed as well. Practicing under a time limit is the best way to practice. It is not necessary in the early days of preparation, but when your syllabus is done, practice within time limits.
Keep on revising concepts periodically:
Since the syllabus for BCECE is huge, it is quite possible that you may lose the grip on some concepts during the course of preparation. This can also happen if someone does not encounter a lot of questions from any topic. Therefore, it is very important that you keep doing a quick revision periodically, to keep things in place.
Take a lot of mocks:
Mocks, as we have talked earlier as well, are the best source of testing your preparation level. When you solve problems under actual exam like conditions, this gives a huge push to your confidence. Mocks also help you to sustain balance and calmness in the actual exam conditions, which is a big plus.
2) ONLINE RESOURCES FOR BCECE
There is a plethora of online study material that is available for preparation of BCECE. In the age of technology, candidates can use internet very smartly to ace their preparation. And the best part about online resources is that many sites and apps offer useful content for free.
First major resource is mobile apps:
There are a lot of applications that are available on both iOS and Android that can strengthen your preparation. Although there are not much apps in the stores that target directly on BCECE, but one can use a lot of apps which are for National Level Exams (like JEE and NEET), but can help a lot in BCECE.
Some recommended apps are AskIITians app for JEE, Toppr App, Byjus App, Apps by Edurev for both NEET and JEE and NEET preparation app by Praveen Yuva.
Online Forums, website and mock tests:
It can also be of much help in your preparation. Mock tests have become a necessity these days as they perfectly replicate the actual exam-like conditions and are a real test of preparation. Some websites that provide mock tests for BCECE are Testbag, HTcampus and StudyChaCha.
Offline Sources
Apart from practicing with sample papers and NCERT, students need to study from various books to get a clarity on various subjects or concepts. It is very important that candidates study from the right kind of books for the exam. Candidates can refer to the books mentioned below for preparation of Physics section of BCECE:-
| | |
| --- | --- |
| BOOK NAME | WRITER/PUBLISHER |
| Concept of Physics 1 & 2 | H C Verma |
| Objective Physics for NEET | D C Pandey |
| Complete NEET Guide for Physics | MTG Editorial Board |
| 30 Year NEET Chapter wise solved papers – Physics | Disha Experts |
3) Books for BCECE Chemistry
Chemistry is another important and tough section of Bihar Combined Entrance Competitive Examination. However, by referring to proper kind of study material and a continued effort, one can definitely score good in this section. Take a look at the following list of recommended books for this section of BCECE –
| | |
| --- | --- |
| BOOK NAME | AUTHOR/PUBLISHER |
| Handbook of Chemistry | R P Singh |
| Complete NEET Guide Chemistry | MTG Editorial Board |
| Wiley's Solomons, Frhyle & Snyder Organic Chemistry for JEE | M S Chouhan |
| Objective NCERT at your fingertips for NEET-AIIMS | MTG Editorial Board |
4) Best Books for BCECE Mathematics
Mathematics is another daunting section of BCECE. The secret to crack this section is having strong basics couples with a lot of practice. Therefore, it is necessary that candidates practice from good sources only, so that their practice can yield proper results. We recommend the following books for your preparation:
| | |
| --- | --- |
| BOOK NAME | AUTHOR/PUBLISHER |
| Handbook of Mathematics | Amit Rastogi |
| Practice Book Mathematics for JEE Main and Advanced | Arihant Experts |
| 39 year topic wise solved papers IIT JEE Mathematics | Amit M Aggarwal |
| A Master Resource Book on Mathematics | Praful K Aggarwal |
| Objective Mathematics for JEE and Other Engineering Entrance Exams | R D Sharma |
5) Best Books for BCECE Biology
Biology stands as an important section for medical, agriculture and pharmacy aspirants under BCECE. One needs to have deep understanding of concepts for this section, therefore, books and materials with good theory and explanations are always recommended. Take a look at the list of recommended books for Biology section of BCECE test –
| | |
| --- | --- |
| BOOK NAME | AUTHOR/PUBLISHER |
| Handbook of Biology | Arihant Experts |
| Objective NCERT at your fingertips NEET & AIIMS – Biology | MTG Editorial Board |
| Trueman's Objective Biology for NEET | Goyal and Tyagi |
With the right strategy, an organized preparation plan and the help of the best reference material, we hope you're able to ace that exam and get to pursue the course of your choice in the college of your dreams. Good Luck!! 🙂