Are you looking for a new, cool and unique way to better organise your business? Then why not invest in Kanban? Kanban is the latest technological innovation that can help drive your business towards succeeding its goals and maybe even surpassing it.
The Kanban Guide: What Is Kanban and How to Use It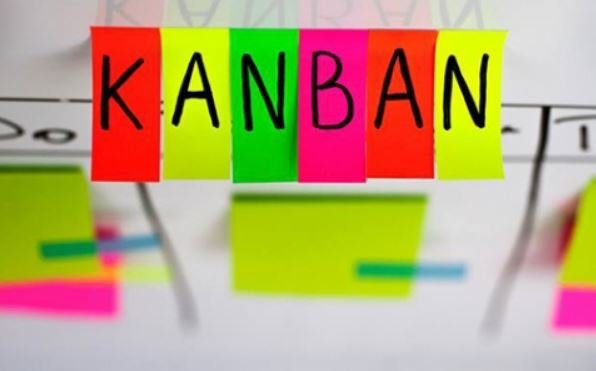 In the last decade, Kanban has grown even more in popularity and software developers around the world cannot get enough of this fantastic organisational system.
If you want to find out more about Kanban and how it can benefit your business, make sure to carry on reading for all the information you need to know about this software product and then you can establish whether or not it is right for you and your company!
1] The History of Kanban
Before we delve into how Kanban software can help you and your business, let's first take a look at the history of this product. Kanban is essentially a work management method and it has a very interesting history.
It actually originates from Toyota's Production System. Back in the 1940's, Toyota introduced their 'just in time' manufacturing to products and this approach represents a pull system.
The manufacturing system essentially means that all production is based around the demands of consumers instead of the standard practice which is called push practice.
This is when you follow a quota of producing a certain number of goods and then pushing them onto the market.
This production method drove the concept of Lean manufacturing where the main priority is to try and minimise waste activities but without not having to sacrifice any productivity. The aim here is to give more value to the customer but without more costs occurring.
2] The Meaning of Kanban
The term Kanban originates from Japan and means visual signal or sign board. There are three columns in very simply Kanban boards as this is normally split up into 'requested', 'in progress', and 'done'.
This process allows you to keep your workflow moving smoothly and you can see where in the process any of the workflow is being held up and how it can be managed better.
It was not until the 21st century that software developers realised the potential that Kanban presented to business and how they operate. Kanban was utilised in the software industry as a means to produce and deliver products and services.
Not only is this process fantastic to use in the automotive industry, it is also now used throughout many different industries across the world.
3] The Principles of Kanban
With Kanban, there are four core principles that focus on completing tasks in your business. Here, we are taking you through what each of these principles is and how they can help you to improve your workplace productivity and reach new business goals.
The first principle of Kanban is to start with what you do now There is no setup required here and you can overlay it with an existing workflow which should then bring any issues to the forefront.
So, this then means that Kanban is extremely easy to implement into any type of organisation and you do not have to start by making huge, sweeping changes.
The second principle of Kanban is that this method is designed to not meet much resistance and so you can fantastic changes into processes that you already have.
For many, gradually introducing this type of system is better for the work environment as large changes implemented all at once will cause fear and uncertainty.
The third principle of Kanban is that it will also recognise and appreciate any processes or roles that are currently being implemented in the business.
It will recognise this, look at what still has great value and preserve anything that does. When implementing this process, gradual change is encouraged so as to not impede progress through fear if everything changes at once.
The last principle of Kanban is also the newest one. With this principle, you are encouraging leadership at every level as the best leadership does not strictly always come from the top.
Everyone should be in the mindset of continuous improvement so that everyone at every level and in every department is working at their optimal performance.
4] Kanban Practices Which Can Improve Your Business
With Kanban, there are six core practices involved and each can help you to improve your business productivity. Carry on reading to find out more about this.
The first practice that Kanban can help you with is to visualise the work flow. In your work place, you need to know the time scale that happens from when an item is requested all the way up to the product being delivered and this is what Kanban can offer you!
Once you understand this work flow, you can then alter or change it to make the business run smoother and more efficiently. Kanban cards represent different work items and the columns on the software are the work flow. This helps the business to easily keep track of progress.
The second practice of Kanban allows you to eliminate interruptions. When you are constantly being interrupted and are having to switch in-between different tasks, this can quickly waste a lot of time as you won't have the concentration to focus on one task and ensure that it is completed.
You should have limits for your working timescale and if there are none then you are not following the rules of Kanban. You will want to ensure that there is a maximum number of items allowed in each stage to avoid bigger problems down the line.
The third practice of Kanban is to create a smooth work flow. This is in terms of work moving through the production process. The aim here is to have a quick process but still have it running smoothly so that your business is working at capacity, is running efficiently, making money and minimising risk.
The fourth practice of Kanban to make sure all processes in the workplace easy to understand and follow. All processes should be clearly defined because when everyone in the workplace has a common goal then it is easy to make any necessary changes that can move the whole company in the right direction.
The fifth practice of Kanban is to have regular meetings to share knowledge and keep everyone in the loop of what is happening in the business. When following Kanban, it is a good idea to have everyone explain to the rest of the team what their role is, what tasks they complete and what they are going to be up to that day.
How often you have these meetings all depends on the type of business that you have and so you can judge this appropriately according to what your definition of 'regular' is. These meetings should always be to the point and not take any longer than they have to.
Finally, the last practice of Kanban is to improve collaborations in the workplace. Everyone should have a shared vision of a better future and everyone should be aware of any issues that have to be overcome.