Being financially savvy can mean different things to different people. For some, it may mean avoiding loans or long-term debt. For others, it may be about building financial independence and having money for hobbies or travel.
You likely already know having more in savings and less in debt is a good thing. How do you get there though? Managing your money doesn't have to be complicated or stressful. Check out the tips below to help you become financially savvy.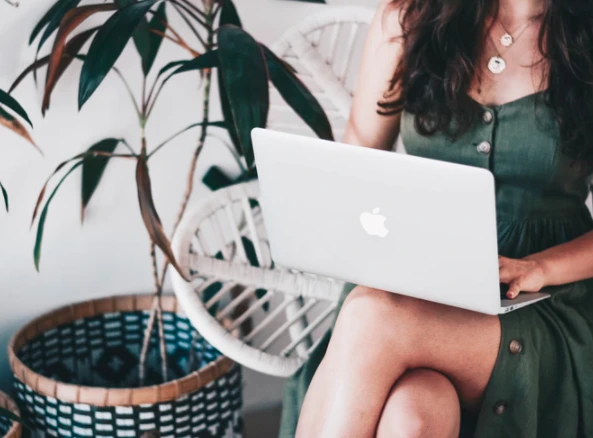 Understand Your Bank Account
The first step in becoming savvy with your finances is to understand them better. Do you know the benefits and fees of your checking and savings accounts? If not, you can talk to your bank or read up on your specific account online.
Some providers round up each debit card swipe to the nearest dollar and put the difference in savings. Others let you pick a certain amount, say 25 cents, for each debit swipe. They then automatically transfer that money into your savings account at the end of the month.
It's also a good idea to know how much your bank charges for using out-of-network ATMs. If you don't pay attention, you might rack up fees from both institutions.
Getting stuck with a $3 fee at one and $4 at another for withdrawing $10 in cash is painful. Find out where your bank offers fee-free ATMs and try to stick with those.
Take Advantage of Online Banking
You can do the majority of your banking online these days. Sign up for an account through your bank's website or app on your smartphone. This gives you daily and real-time access to your accounts. You can monitor charges faster instead of waiting until your paper statements come at the end of the month.
Get in the habit of logging in and checking your accounts. Make sure all charges are accurate and made by you. By being vigilant, you can spot a fraudulent charge quicker.
You can also keep tabs on how much you've spent and how much is left in your account. This can save you from unnecessary overdraft fees incurred because you didn't realize your account was low.
Make a Budget
Online access to your bank account can help you when creating a budget. Often, your online banking will provide you with graphs or breakdowns of spending. For example, you might see that you've spent $1,100 in food-related charges during the last month. That can be eye opening!
Looking at what you spent the previous month or two lets you know several things. First, you know how much you paid for each bill. Second, you see your income deposits.
Third, you see areas where you spent a lot, and you can make goals to shave off those categories. As you create your new budget, you can use this history to make a plan that works for you.
Create your budget at the beginning of the month to tell your money where to go. There are several budget systems you can choose from. Picking one that fits your lifestyle will go a long way in helping you stick to it. Whatever you choose, having a plan for your money sets you up for success and reaching your goals.
Pay Your Bills on Time
One area that can get you in financial hot water is paying your bills late. Late charges for rent, utilities, or your car loan can really mess up your financial health. Not only are these charges things you could avoid, but they can affect your credit score.
Having a track record of paying rent and utilities late can also make it harder for future renting options. Landlords check your payment history when calling for references. They may deny you a rental contract if you have paid late in the past.
Some people have enough money to cover these bills but forget to pay on time due to being unorganized. If that's you, the budget can help. It keeps everything written down and planned out.
If it's still hard to remember to pay by the due dates, try setting up autopayments. You can also see if your lender can move the due date to better align with your pay schedule.
Pay Off Your Debts
Your greatest tool in building wealth is your income. When you have so many debt payments each month, you lose out on that. Think of it as continuing to pay for the past compared to putting money towards the future.
Your budget can help you trim certain categories to set aside that money towards your debt. The budget also lets you prioritize paying off debt. The quicker you can pay it off, the less you pay in the long run. Interest really adds up!
Debt also affects your credit so paying it down and paying it off can help your finances. Having more than 30% credit card utilization can lower your credit. Aim for keeping your credit cards below that amount if you can't pay them off right away.
Save Money
Now that you've gotten your bills and debt payments squared away, it's time for savings. Many times, people will plan to put whatever is left at the end of the month into their savings account. The problem with that is you can always find a way to spend that money.
Set what you will save at the beginning of the month in your budget and stick to that. If you have trouble setting money aside, maybe the "pay yourself first" budget is the best option for you. This way, the first thing you do is deposit money into savings every month. You can even set this up automatically to transfer on your pay days.
In addition to your savings accounts, you can also save for retirement. Take advantage of your work's retirement plan options.
If you don't understand a lot about retirement and investing, talk to your human resources department. They can provide you with information and can connect you to the financial advisor that manages your organization's account.
Being financially savvy doesn't have to be hard. With planning and taking an active role in managing your money, you can set yourself up for success. Consistent behavior over time can help you achieve big goals with your money.