Have you recently started a business? Do you need to establish your brand through the social media outlets? That is exactly what a social media management company does. In the business world today, having a strong social media presence is critical and just as important as having a website.
Social Media Management Companies for Small Business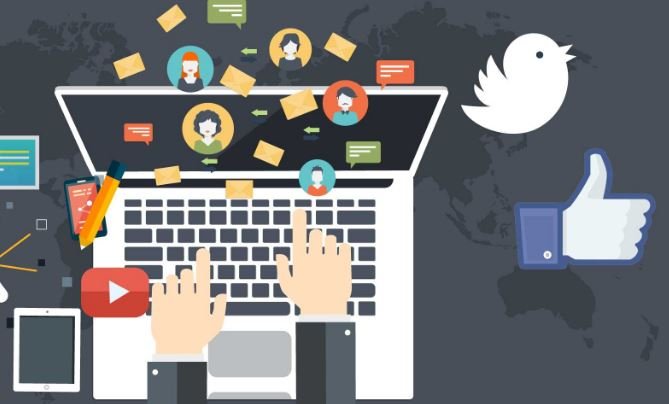 A good social media management company will handle the social media channels for your company to increase engagement with the public and to implement campaigns for lead generations to increase your overall presence on social media.
Social media is essential not just to run a small business, but to make it grow. The thing is, there are actually quite a few reasons for a small business to use a social media manager. Let's take a closer look.
Not Everyone is Qualified
One reason for a small business to need a professional for their social media management is because not everyone who has a Facebook page is qualified to make and run one for a business. The goal with your social media presence is that it needs to be better than that of your competitors.
That goes beyond Facebook to your website, Twitter, Instagram and more. You need to hire a team or a professional who has extensive experience on all of the platforms that will best suit the needs of your business. Also, the world of social media is one that constantly evolves. You need a professional in place so that your presence will be kept up to date with the latest strategies, platforms, and tools.
Can You Afford It?
One large thing that needs to be considered when you are considering hiring a social media management team is the cost. Small businesses might not think they have the money in the budget to pay for a salary plus benefits for a social media manager on a full time basis, but then again, can they afford not to?
Students and interns might be an option, but at the same time, do you really want to trust such an important thing to someone who hasn't ever worked in a professional type of environment? You might also consider outsourcing this to a social media firm or a contractor. That is a very popular option.
Are You Tool Handy?
How many of the social media tools are you able to use capably? Are you familiar with Sprout Social? What about MarketMeSuite? Sendible? Socialbakers? Crowdbooster? Guess what… social media management teams are. They know what they all are and how to use them best for your business.
Do You Have the Time?
How much time do you think it would take to handle all outbound and inbound online interactions for your business? This is in addition to all of your other duties as a small business owner.
Do you have the time to dedicate to listen to and then participate in online conversations relevant to your business? On each and every platform where they are occurring? This includes blogs, Facebook, Twitter, and all sorts of other private and public websites and communities?
You often hear small business owners say that the key to their success has been in delegating duties to people who happen to be experts in their respective fields. When you are talking about the fast paced world of social media, it can be difficult to stay abreast of the new ideas.
Hiring a social media management team for your business is really the only decision you can make. All you need to do now is to take the time and get a team on board. 🙂