With the proliferation of iPhone users, there is a tough competition among the collective top smartphone producing companies with Apple. They are in a race to launch devices every time with better performance and user experience.
Although major factor of speed in a smartphone is the embedded RAM and processor but furtively the speed and efficiency of the smartphone also depend on the data and documents stored in the internal memory of the phone.
How to Delete Documents and Data on iPhone/iPad
Before knowing how to deal with them, a user needs to have a bright look on the fact that what is data and documents and how they affect the system performance. Well "Documents and Data" is nothing but the chunks of things that are lying in the dirty corner of the internal memory and are of no use or are not serving any purpose.
For instance, browsing history data caches, that loads up internal memory and can lead to disrupting the performance if not taken care of. Another example could be
Another example could be the cookie's data that is nothing but the added data that is stored in the smartphone when user surf to websites with cookie policies. When you play a heavy game and that too stores its files in the system backlog files, and when you uninstall them then the data files resides in the phone, adding load to the system and serving no purpose.
So the major question that lies here is, once identified how is one going to get rid of them? This article is going to take you to the finish line step by step.
First of all,
1) How to deal with browser cache data on iPhone?
Steps include –
Hit Safari app
Open settings.
Then at fifth option, hit Safari.
Look for History and Website Data.
Then select 'Clear history and Data'.
And you are done. In this way you have reduces some weight of data from your iPhone.
Second comes the app data, which is the data that many apps stores in the internal memory of the phone in order to get the relics of how user have modified app for his own, so that the next time when that app is opened again then it will reflect those changes by its own. But sometimes apps also stores redundant data that is going to add chunks of heavy data in your system.
2) Steps to delete app data 
Route to Settings -> General -> Storage and iCloud Usage.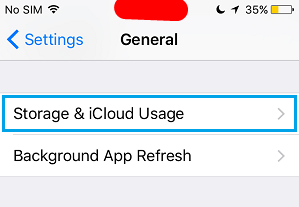 In the Storage sector, hit Manage Storage.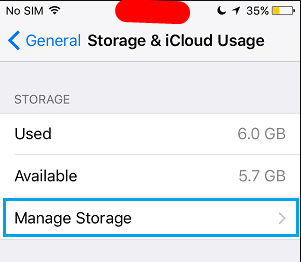 Look for an app's document and data, if it exceeds 500 MB, then you need to clear it.
For those who are not so tech friendly, there is a slew of iPhone cleaner apps available in the market that provides a plethora of ways to deal with this scenario. Generally, these apps are installed on Mac or PC. A look to some major player in this field is below.
3) PhoneClean 
Once installed on Mac, steps to make work out of it –
Attach iPhone with Mac.
Start PhoneClean and hit Scan.
The process will bring out for you all the redundant file from which you can still select out those which are important for you and leave other to get cleaned.
Then click scan.
PhoneClean, thought free to use, but many features are paid and comes with Pro version which comes for around $19.99 per year.
4) IMyFone Umate
This app could be used with Mac and Windows.
Connect phone with Mac or pc.
Start

IMyFone Umate

and hit scan.
Clear Junk and Temporary files.
For apps taking a lot of space you can make use out of it and can handle them accordingly.
Again free to use but with limited functionality. To use this app with full access you need to buy it for $19.95 per year.
5) Last but not the least, how to free up memory in iPhone?
iPhone handles much of the memory part by its own, but you can switch off and restart it occasionally to free up memory occupied by many redundant services and make that memory available for other apps. Steps to do this task includes-
Press down sleep button until power – off appears.
Swipe to power off your smartphone.
It will take few moment to get power off and after that again press down sleep button to turn again on the iPhone.
Apart from these methods, there are bulk more available options available in the market. As of you can root your phone then you can make changes to the internal functionary by altering its mechanism to make more out of your RAM and internal memory.
But again rooting smartphone is a serious issue because, if done in an improper way, could lend you some serious trouble by bricking your phone. Care or professional advice must be taken in order to make a call for such steps. 🙂