Midway through the 2022-23 season for clubs throughout Europe, which is home to the biggest clubs and most famous teams, competitions are already beginning to take shape. But which sides have the best chances of lifting trophies, once the major competitions reach their conclusion?
Well, despite often being considered the realm of entertainment fantasy, Disney is also deeply focused on hard facts. This is evidenced by their ownership of data website FiveThirtyEight, which takes quite a profoundly scientific approach to analysing probabilities, especially when relating to politics and sports.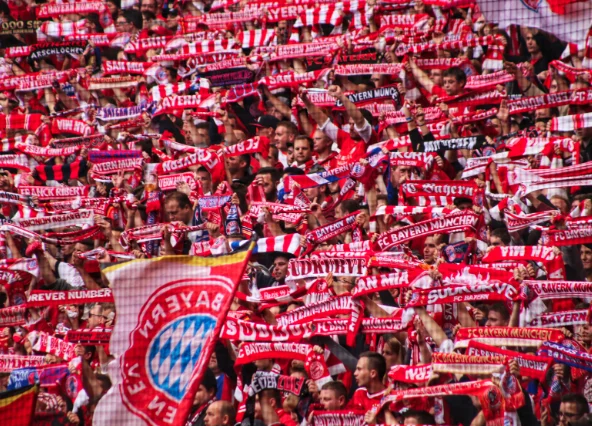 Constantly updated after each fixture, they provide club soccer predictions covering 40 leagues and competitions around the world, based upon forecasts and Soccer Power Index (SPI) ratings. The latter works by estimating the current strength of each side, awarding points for individual player and collective team performances, along with results achieved.
Probability numbers are also updated after each fixture, which provides a rolling overview of predictions, highlighting the percentage chance for each team to win competitions. This also makes for interesting reading, especially given that many consider football to be so unpredictable, although the use of data and statistics are deeply rooted in modern sports.
The quest for continental conquest
For leading clubs with their eyes firmly focused on winning European silverware, progress will be the key objective, heading into the knockout stages of the UEFA Champions League. The battle for this trophy generates huge global interest, as fans keenly follow the fortunes of their favourite teams, hopeful they can win the biggest continental prizes.
Wagering on the outcome of games is also phenomenally popular, which means that many fans are constantly seeking tips and predictions. But choosing where to place bets is just as important, according to Asiabet, who provide trusted analysis for the best sports betting sites in India. These also highlight where to find the most competitive odds and promotions.
Being armed with such valuable information is priceless, especially alongside well-researched information, such as the latest probability percentages. Interestingly, and while oddsmakers have Manchester City priced as outright favourites to win the Champions League, the scientific data would suggest otherwise.
SPI ratings indicate there is a 26% probability of Bayern Munich winning the Champions League, compared with 21% for Manchester Citydoing so. And given their disappointing form of late, reigning champions Real Madrid only have a 7% chance, which is equal to that of Napoli. These percentages are quite intriguing, to say the least.
Predictions for top domestic leagues
Just as appealing for those passionate about football, the top domestic leagues enjoy an impressive following, far beyond their own European shores. And based upon the battle for supremacy in the Premier League table, the elite English division appears to be the most competitive, given there are several teams jostling for position at the summit.
Thanks to having made an exceptionally strong start to the 2022-23 campaign, Arsenal currently has a 55% probability of winning the Premier League, although Manchester City remain firmly in the hunt with a 36% chance or retaining the title. Despite positive results of late, analytical data suggests Manchester United only has a 5% possibility.
Elsewhere, the current balance of power in Spain appears to favour the revival at Barcelona, who now have a 69% probability of winning LaLiga, while Real Madrid find themselves with a 29% chance. The Bundesliga in Germany remains firmly in the grasp of Bayern Munich, given their 93% probability of winning the title, and this would be their eleventh in a row.
The last time that Napoli won Serie A was back in 1989-90, blessed with the talent of Diego Maradona, although the wait could finally be over based on their 80% chance of landing the Italian title. Probability numbers also favour PSG for the French Ligue 1 championship, given their healthy lead at the top, making them 84% certainties.
Never dismiss the possibility of surprises
Undoubtedly the one thing that makes football so popular, this is a sport in which practically anything can happen. Regardless of any data driven probability calculations or predictions, games can often be decided by single moments of brilliance, tipping the balance of outcomes against all expectations. And in the end, that is precisely what makes it so entertaining.