Finding a consulting team and providing software technology solutions has been an initial feasibility element for the digital transformation project.
However, this stepping stone will only stop at the beginning level if the later stage of the project lacks some important links, one of which is highly dependent on the interaction and communication between enterprise and service delivery team.
By reading this, you would think that a professional supplier will be the fulcrum for all project activities and you do not need to do much, right?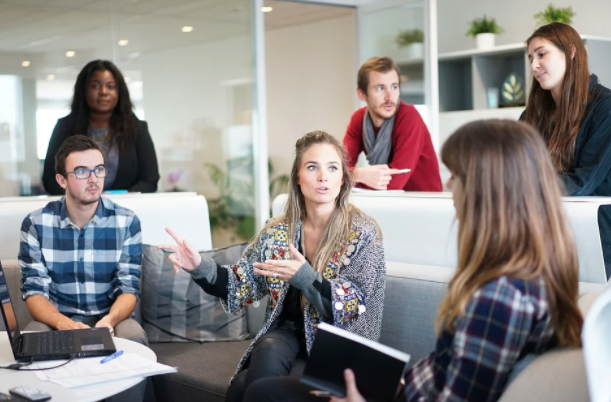 Alright, you're not wrong. However, in terms of expertise, it is true that you do not need to intervene at all, let the experts do their part well in the best way; but in terms of controlling and monitoring your own product, you should maintain a good interaction with the team members.
Because, thanks to good interaction and thorough communication, the problems and issues that occur during the implementation of the project will be handled better because the team will understand your wishes, and you can also understand the problems that the team is facing.
And, if so, then.
How to effectively communicate with the Offshore Development team?
It sounds like a very easy question because this is all about communication, not expertise. However, not many people can understand that the information platform received from good communication is the key to the success of the project, the product.
If you're wondering what offshore software development is, it simply means that outsourcing IT-related tasks to third parties could be agents or individual developers. Its offshore section simply requires that the aforementioned service provider be located in another country or even on another continent.
Share a strategic vision
Surely no one wants to work with a customer partner who does not define the goals and strategic vision for their products. Therefore, if you have not defined specific goals and important directions for your output, it will be difficult for associates to understand you.
Obviously, because even you cannot understand yourself anymore. So, what I want to say is, before you start working on a project, clearly define the goals that need or will be achieved after starting the product, then, create device specific product operating plans and next action steps.
In addition, many project owners usually only assign each very small work item. This is actually not a big deal because developers will still do their best. But to spread bigger values to achieve an unexpected outcome, you should share a bigger picture of the project size, strategy and action steps that follow.
Keep a regular communication rhythm
Don't just assign a job and hide it for a long time and then come back and check it out. You should also conduct or participate in team meetings every day. It sounds complicated and laborious right? But how can you be sure everything is going the way you wanted it to be?
Or it could turn worse, your team will gradually lose focus and enthusiasm because they feel that you do not care much about the team, work progress. Certainly, none of us want that to happen, right?
Therefore, keep conversations about project progress almost every day. If you don't have enough time to text every hour, I think you should hold a meeting every morning every day before the team starts work to summarize the work done yesterday and outline the work. will do today, what problems have happened, what problems have been resolved.
Don't overly control them from every little detail
To be frank, no one wants to be overly controlled from the details or things that happen during their work. There will be things that you feel are not right, but for the engineers, it is a very normal operation for the project to be successful in the future.
Hence, if you have questions or suggestions, express them skillfully in a constructive spirit so that the engineers can always feel respected and trusted.
Take advantage of all technology platforms to connect with each other
If you ask me which software deserves the most stars to manage the number of tasks per day, I will not hesitate to name Trello. This application is known as a job distribution board, with each item clearly and the name of the person who will undertake the task.
Trello will help you distribute the task, set deadlines, know the name of the person responsible and control the results, with the comment box below, the project members will be able to easily state and comment.
In addition, a tool that is very popular with both large businesses and start-ups, is Slack. This revolutionary application has helped us handle emails and focus on business conversations.
For messaging, information transfer and regular files, we will hear a lot about Skype or Telegram when exchanging conversations with offshore partners.
Thanks to cloud storage technology, not relying on sim cards, good conversations and data storage. These 2 applications are gradually becoming more popular and gaining more trust in the hearts of customers than the Other competitors like Snapchat, Whatsapp.
Pay attention to time zone differences and respect diverse cultures
Last and not least, it is culture and time zone. Don't just insist that when working with you, they are forced to dismiss the traits of their culture in order to adapt to your culture. Remember, each culture has its own characteristics, always respect the culture of the partner and they will certainly respect your culture.
In addition, time zone difference is also an important issue. For offshore software outsourcing teams, I am sure the time zone between the two sides will be different from 4 or 6 hours. So, let's agree and give a reasonable meeting time, information exchange, data transfer… so that both of them do not feel uncomfortable.
Thanh Pham (Bruce)
CEO
Saigon Technology
Vietnam.
Email: thanh.pham@saigontechnology.com
Https://saigontechnology.com.