You cannot go wrong with social media marketing. There are over 4 billion people on the internet, with 3.2 billion active users on social media.
If you target the right channels and develop strategies to maximize your traffic rates, you could positively influence your brand and grow beyond your goals.
Simply put, social media has a level of penetration around the world that cannot be ignored by any brand that is seeking to capture a share of the market.
1] What effect do social media have on sales?
Commerce is quickly becoming the primary front for business. Up to 18% of the world's population pay bills, transact monies and make purchases online. The virtual economy is strong in countries with developed internet infrastructure. In countries such as the United Kingdom, South Korea, Sweden, Germany and the United States, over 70% of people regularly make transactions through the internet and other virtual payment methods.
The majority of these users are on social media. They use it to make purchasing decisions, as well as interact with different brands.
Twitter recently revealed in a study that 25% of all vehicles purchased within the U.S. were researched on the site, with buyers looking into the different brands' social media accounts to help make their decision.
2] Can social media affect Return on investment?
Your marketing strategy will require an investment of time and resources to develop and execute successfully. It is difficult to understand the performance of traditional marketing strategy, since they do not have tangible ways to determine actual return on investment.
It can be difficult to find an ideal strategy, to monitor performance and to research the success or failure of other campaigns on traditional sources.
For social media marketing, calculating return on investment is as easy as making use of a number of available analytic tools. You can observe the performance of your marketing campaign, and consider its success in relation to your goals.
Marketers can identify the role of different strategies in increasing engagement levels, impacting conversion rates or increasing traffic. Some of the benefits of using paid marketing campaigns, such as the auto likes Instagram app – free trial, great prices and guaranteed return on investment make it a worthy investment.
With this information, marketers will be better placed to maximize the return on investment for future strategies.
3] Can social media increase your brand presence?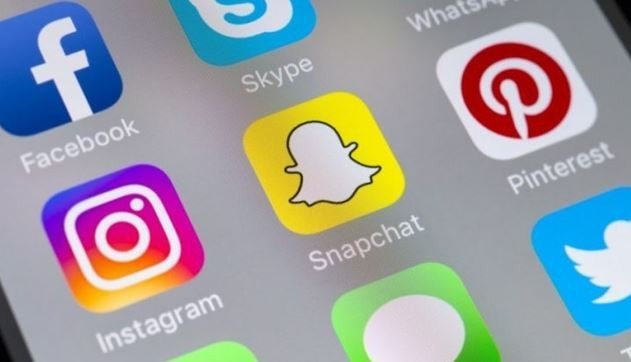 Google is the most visited site on the internet. The social media sites Facebook and YouTube are second and third on the list respectively, and are the most searched items on Google.
The total number of YouTube queries archived every month amounts close to 3 billion, which suggests a large user presence on the site. The numbers suggest that the 3.2 billion internet users who are on social media visit the sites regularly.
These social media sites are becoming the key sources of brand and product information for users who continuously spend more time on the internet. For instance, Facebook hosts up to 60 million pages, most of which are associated with a brand.
On the platform, brands will reach up to 112% of the total number of their followers. The increased reach can be great for brand presence.
More people will view your brand's marketing campaign, and raise their levels of information. Through social media, your brand will create an online presence that may even surpass your offline presence.
4] How will social media affect brand loyalty?
Social media is great for creating brand presence and awareness. Up to 112% of people will view your brand's post. As more users view your content, they will increase engagements levels, which can include sharing the content to other users. Your social media page and website will receive more traffic.
If the user experience is enjoyable, users are likely to visit your page and website more often. They will develop brand loyalty, which could positively affect conversion rates as well.
If your brand caters to the entertainment, education and information needs that the users will have, you will build brand loyalty to great extents.
Using social media to build your brand requires you to develop management structures that will help maintain a great reputation. This may mean creating a posting policy to determine what content is appropriate for your social media channels.
You will be less likely to incur damage to your reputation, as well as affect users' loyalty to your brand if your content is entertaining and informative without being offensive.
You can increase brand loyalty by engaging with users on different social forums such as by responding to comments and messages, as well as offering great value in the products or services.
5] Can social media affect customer service?
Customer service has effectively been transferred to the internet for most brands. Up to 25% of users will find it easier to contact your brand through social media than making use of a phone call to your dedicated customer service numbers. By keeping your internet forum active, you will be able to provide customer service.
It can be a great way to improve customer satisfaction levels, especially when done in a timely manner. Users who receive responses from a brand page are more likely to remain loyal to the brand, and may make future purchasing decisions on the basis of their interactions.
You can track customer service effectiveness by seeking customer feedback and improving your overall response times. For brands with relatively low rates of customer interaction, this can be as easy as monitoring the different social forums and providing timely responses.
Brands with greater influence may require social media service tools or dedicated response teams to cope with the volume of requests.
Final thought
Social media is great for your brand. Over 80% of internet users are on social media, which means that your brand has access to a potentially large follower base.
You can grow your brand through strategic marketing campaigns and awareness programs that will increase user interaction levels as well. If you use the right social media practices, you can grow your brand to greater levels.
You should remember to keep in mind the role of the social media user in the growth and development of your brand, and the potential fallout from overlooking them.