You want your new bathroom to be perfect after remodelling. You're also willing to throw a significant amount to achieve your desired appearance. You might even have to purchase items online like a steam shower if you can't find quality options locally.
There's nothing wrong with spending what you can afford for a beautiful bathroom. It's not something you usually do, and it would be worth the price. However, while designing the bathroom, you must avoid a few things.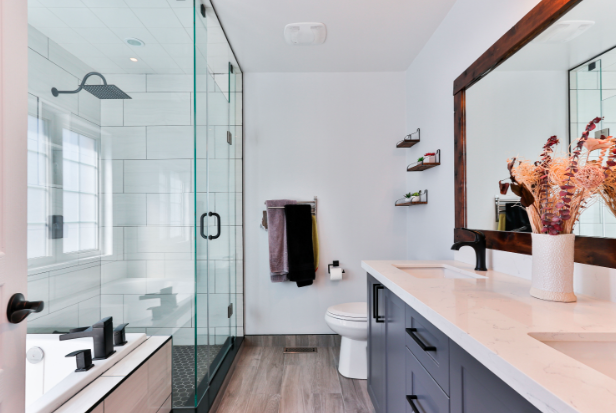 Combining different design ideas
You can browse online websites or magazines to find design inspirations. The problem is if you try to put them together and expect an excellent outcome.
The results might not be what you hoped for. Instead, look at the designs you want to replicate and choose one. You may tweak some aspects of the designs, but keep them as clean as possible.
Throwing too many accessories
Sure, you can afford to pay for bathroom accessories. You don't mind going beyond your original budget since you still have sufficient funds. Before doing so, remember that your bathroom isn't that big.
There's only so much that you can store in it. If you decide to buy more accessories than needed, the bathroom will look messy. You don't want this area to be messier than it can be. Remove the things you don't need and stick with the essentials.
Not having a budget
If you decide to remodel your bathroom, prepare yourself to foot the bill. It might be more expensive than you think. It's a small space, but it entails a lot. It also depends on the changes you wish to see. Hence, it pays to set a budget from the start.
Change your plan if you can't afford to go beyond that amount. Look for more affordable alternatives without sacrificing quality.
Not consulting your contractor
You might have a vision of how things should be. However, aesthetics isn't the only consideration. Talking to your contractor allows you to see things from a different perspective.
You will also understand the practical and legal aspects of home improvement. It's okay if you can't have everything you want as long as the results are still favourable.
Not having an interior designer
You think that spending money on an interior designer is a waste. The truth is that you need these experts to decorate your bathroom. You want it to be better than what you see in magazines. Your interior designer understands different bathroom sizes.
They can also work with your budget. The best part is they have connections with suppliers. So they can help you spend less. When you eventually sell your place, expect it to be more valuable because of the interior designer's name.
By avoiding these mistakes, your new and improved bathroom will be wonderful. You will feel excited to go home and bathe. You won't even mind spending more time having a bath. You can relax and recharge before leaving the room.