EaseUS Partition Master Software
Today we are discussing about the EaseUS Partition Master. There are many Partition Master Softwares are in the Market and EaseUS is One of from them. EaseUS Partition Master Home Edition is a Free Partition Management Software with a great powerful functionality. The Managing the Partitions is the difficult task for the hard disks and The EaseUS Software makes that easy for managing the partitions in the easiest way. The EaseUS allows you to easily create, delete, format, convert and explore partitions on your hard drive. you can also resize, move, hide and unhide existing partitions without any type of the harming your data of the computers.
EaseUS Partition Master Free Awarded Five Stars by CNET Editors, It is Highly recommended by over 15,000,000 users around the world, and It is Free and easy-to-use wizard allows implementation of professional and reliable disk management. We can also resize partition Windows 7 on 32 bit and 64 bit. Windows 7 is a OS from the Microsoft. you want to migrate your windows 7 for a dual-boot system. There is no improvement of Disk Management Tool in Windows 7 and it is same as Windows Vista and Windows Server 2008 with so many limitations in disk management tools. So it will remove the all the Limitations from the old disk partition managers.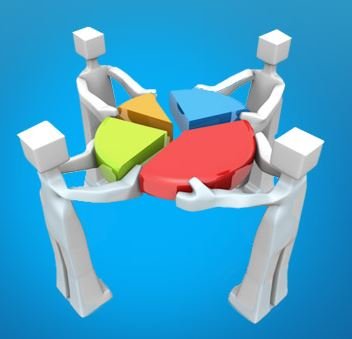 Features of the EaseUS Partition Master Free:
The EaseUS Partition Master is a Partition Magic Tool, It is having a Some Great features that we are discussed below.
Copy disk/partition for data transfer or backup
Extend the NTFS system partition without reboot
Change your partition size without losing any data
Restore partition after accidental deletion or loss
Merge two adjacent partitions without loss data
Read :- Top 10 Best DJ Mixer Software You Must Have
There are some Top Hard Disk Management functions are including like a Partition Manager, Disk & Partition Copy Wizard and Partition Recovery Wizard.
Partition Manager:
Partition Manager is a good solution to create, delete, resize/move, merge, split partitions, etc. for make better use of hard drive capacity. it including the some features like Safely merge two adjacent partitions,Convert dynamic disk to basic disk,convert FAT to NTFS file system, Support up to 2TB partition on MBR disk and 4TB partition on GPT disk.
Disk & Partition Copy Wizard:
Disk & Partition Copy Wizard is use for clone disk and volumes for data protection or disk upgrade, no Windows system re-installation required. It include the good features like Copy Partition, Upgrade system disk, Support GPT disk, partition copy, Copy entire hard disk. It's also allow the Provide option to shut down the computer after applying any operation.
Read :- Codelobster – Free PHP, HTML, CSS, JavaScript editor
Partition Recovery Wizard:
Partition Recovery Wizard is designed for recover deleted or lost partitions on unallocated space. It is allows you to recover deleted or lost partitions from unallocated space. Automatic recovery mode is easy to use in Recovery wizard. It is Support FAT, NTFS, EXT2 & EXT3 partition recovery.
So, The EaseUS Partition Master Free is a Good Partition manager software. it will helps you to Resize/Move partition, Merge partitions, Split partition, Convert partition, Copy disk & partition, Upgrade disk, Recover deleted or lost partition.