The most sought-after, national-level JEE Main examination is scheduled on April 08, 2018 for paper-based and on April 15 and 16, 2018 for online mode. The exam is very crucial to all of the aspirants. It will take place in 104 cities across India, and also in 9 cities abroad. Every year, lakhs of applicants appear in the exam, and there is a big battle for each of the seat.
All aspirants would have marked their preferred preparation sources to ace the exam. Many of you might be learning through classroom sessions of your coaching institutes, by referring to the basic NCERT and other reference books, and online video lectures for JEE Main preparation.
You may also be able to find lots of online blogs, which help in JEE Main preparation by facilitating with important information such as guidance, tips, list of important books, videos and other important topics relevant to you. Many of those blogs are written by IIT Alumni. Since written by the ex-IITians, the information provided would obviously be more precise and reliable.
Now you might be wondering why to spend time in reading these blogs when lots of coaching institutions are already preaching the same. Well, since the blogs are written by IITians, they've shared their personal experiences along with the challenges they faced while preparing for the entrance exam. Also, understanding that these problems are universal, they've shared tips and tricks on how to overcome such challenges and secure a good All India Ranking (AIR) in the entrance exam.
These blogs are posted online and you may access those through the designated websites. You may also download the blog webpages and read those later-on and many times. It gives you the liberty of reading the important concepts for JEE Main preparation simply using your computer, laptop, smartphone, or tablet.
Top 6 Blogs by IIT Alumni
You may admit that learning the complex concepts rigorously from the books and coaching institutions may not be giving you 100% of your caliber. Read the blogs written by scholars who have completed their studies from various IITs and shared tips on how to ace what you aspire to achieve.
We have mentioned the top blogs written by ex-IIT students that are sure to help you in preparing for JEE Main in a streamlined and well-fashioned manner. Refer to the following 6 blogs, which are very popular and beneficial from the perspective of JEE Main preparation:
1) Aman's Blog
Web Link: https://amangoeliitb.blogspot.in/
Aman Goel, Computer Science and Engineering student at IIT Bombay secured AIR 33 in JEE Advanced 2013 wrote this blog. This is one of the famous ones that covers a complete guide for JEE Main preparation. Follow it to get a good rank in the toughest engineering exam. It also provides a list of best Physics, Chemistry and Mathematics books for JEE Main as well as Olympiad preparation. It also lists the links to the solved question papers of past years.
This blog contains the link to a mini book named 'A guide to get a top 50 rank in JEE' and claims that if you follow it, you may be able to get an all India rank under top 50. The blog also covers the silly mistakes and common distractions that you must avoid during the preparation.
2) Shitikanth's Blog – Message for IIT JEE Aspirants
Web Link: https://shitikanth.wordpress.com/2010/02/24/message-for-jee-aspirants/
This blog is written by Shitikanth Kashyap, who got AIR-1 in IIT JEE 2008. This blog guides you on setting priorities in the preparation period, creating a master plan, advice on coaching, textbooks, important topics, best problem solving techniques, revision techniques and much more.
3) Shitikanth's Blog – Recommended Books for IIT JEE Preparation
Web Link: https://shitikanth.wordpress.com/2010/02/22/textbooks-for-jee/
This is another blog by Shitikanth Kashyap, the first ranker of IIT JEE 2008. This one lists the best comprehensive books on Physics, Chemistry and Mathematics for the preparation of JEE Main, along with their relevance order.
4) Navin Kabra's Blog – How I studied for the IIT-JEE
Web Link: https://smritiweb.com/navin/technology/how-i-studied-for-the-iit-jee
Written by Navin Kabra, who scored AIR-14 in IIT JEE 1988, this blog covers the very personal experiences of the author such as what tips he followed that led him to secure such a good rank without joining any coaching classes. He suggests in very well written points the wisest ways to prepare for the exam that no coaching classes can tell.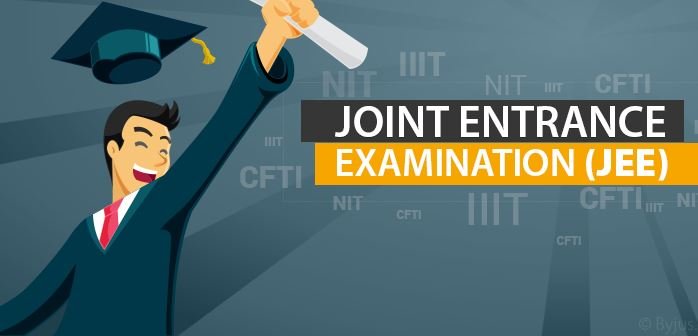 5) Preparation Tips for IIT JEE Aspirants at Each Level – by IIT Kanpur Student
Web Link: http://blog.askiitians.com/preparation-tips-iit-jee-aspirants-level-iit-kanpur-student/
This blog was written by Aditya Singhal, an IITian and also the co-founder of askIITians, an online education portal. The blog covers the prioritizing strategies, key books on Physics, Chemistry and Mathematics, the importance of coaching for JEE Main preparation, important concepts and quick solving techniques, the revision strategies, and more topics that you should particularly not miss during your preparation.
6) How to Prepare for JEE Advanced (IIT-JEE) – Best Tips from toppers for you
Web Link: http://www.ransphire.com/blog/how-to-prepare-for-jee-advanced-iit-jee-10th-jan-2017/
This is a very pretty written blog and appears to be one of the best sources to take tips from. The reason behind is that it was written after collecting inputs from various under-50 rankers of JEE. The blog covers the best tips on preparing strategies, capturing the best in the least span of time.
It should now be pretty clear for you to understand how important and helpful the blogs written by former IIT student could be in the preparation of JEE Main. These blogs would surely give you an idea about tricks or shortcuts for solving problems, also facilitating interesting ways to learn complex concepts. Happy Reading! :)