With advance in technology even in the mattress world, shopping for an ideal mattress is a difficult proposition. Customers are uncertain, if they are making a correct decision because the last time they purchased one was a decade ago.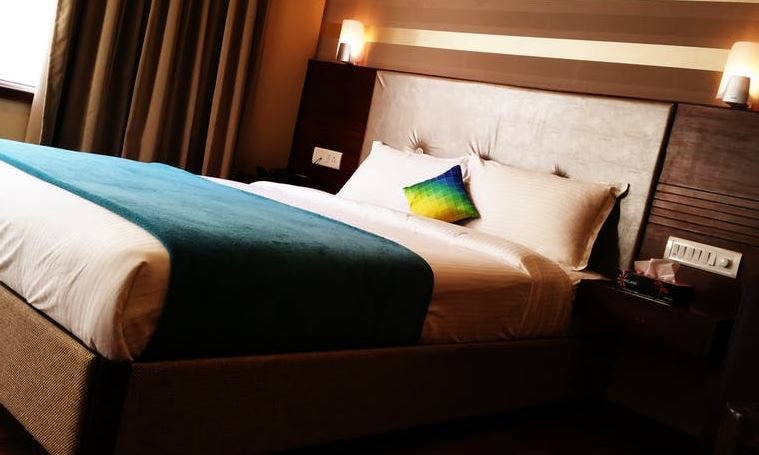 Another shopping stress is some stores may have hired new salesmen, who may still be learning the benefits or features of specific products. They may still not be capable to detect the customer's needs like a veteran salesman.
Young consumers are growing up all wrapped up in technology. Everything they see or do is technology. There are several mattress selection or diagnostic tool, which will help consumers choose an ideal mattress.
Technology used in mattress sales process
A system is designed to build shoppers profile on the basis of their individual sleep preferences using an in-built module. In five minutes the system offers a customized printout with color code recommendations regarding which mattress on showroom floor will offer best posture support. Shoppers then lie on recommended models and select one, which offers optimistic comfort level and pressure relief.
A pressure mapping technology can also be applied on the sales floor and change mattress buying experience. Customers gain unbiased recommendations and real-time insights, which ensures confidence of finding the ideal mattress. There are myriads of inbuilt sensors for pressure point analysis, which takes just 5 minutes. The sales men steer customers to the recommended bed. Thus, technology used in sales process helps to create optimistic shopping experience and build loyalty.
Consumers are also empowered with an online version, whose mattress recommendation is based on weight, height and sleep habits. Consumers have an access to this system from home and so can collect information more conveniently. Salesperson can accurately detect consumers particular sleep concerns, so can find an ideal mattress thus increasing customer satisfaction.
In wireless technology, a small wireless transmitter emits signals to tablets or Smartphone near or within the store. The salesperson uses this program to send specific contextual product information or videos when the buyer approaches that product. The salesperson also gets to know about the specific mattresses the consumer is interested in. It helps to speed the check-out process. The salesperson gets a smart tool, which improves their credibility.
A chore and challenge are turned into an optimistic experience with technology not only for consumers but also for the salesperson. Armed with diagnostic information consumers can make an educated and confident decision.
Technology is making bed smarter
Besides marketing in sleep arena technology is reshaping beds. Manufacturers are including creative features like sleep monitoring, sound, lighting, and more in their upgraded models. Let's look at some smart upgrades seen currently.
Parents can monitor the whole family's sleep quality, monitor heart rate, movements, and breathing form their Smartphone. Parents get an alert when their kids are having a fidgety night or has got out from the bed. This smart innovation is targeted towards toddlers to all the way through pre-teens.
Sensors are used in the system to monitor movements, identify pain, alleviate pressure and track sleep patterns to review later. Air cylinders are triggered automatically all through the night. It contracts and expands slowly to offer comfort, as sleepers change their position.
Adjustable base is equipped with safety sensors, so that it prevents pets or people getting possibly pinched when the bed returns to its flat position. You can even see beds incorporated with full body massage [wave & pulse] under bed lighting, nap time functions, USB port,

Smartphone

compatible, in-built sound system, and more.
A smart fabric got introduced, which trigger a dynamic sleep environment. The sleeper's body pressure, movement, and position are sensed by the fabric. Data is reported to a silent pump [including microprocessor], which responds automatically by adjusting air in the chambers. It helps to supply optimal support and comfort.
Technology is not limited to marketing or manufacturing mattresses but is also assisting in streamlining product development phase.
New tools are intended to help in the designing process of a mattress, thus saving money on prototypes. Ideas can be explored using different panels, trims and borders. The development process is also rapid with all this help.