The Top Four Headphones In The Market, Headphones are a wonderful way to catch up with the latest music, minus all the external noise that otherwise ruins the experience. For music lovers, having the right headphones that deliver superior sound quality is important, especially nowadays when everyone is always on the go. In addition, these units should also be affordable, quite classy to be used in public, and sport at least some of the latest features – those that matter to the listener, of course. Latest models from popular brands such as Sony, Philips, JVC, and Beats are not only good looking and snug, but also offer good-to-have features for the price one has to shell out.
Top Four Headphones In The Market
Let's take a look at the top four headsets in the market.
JVC HA-NC250
This headset from JVC easily figures among the best of noise-cancelling portable earphones that are priced around the £150-mark. These are, of course, for party animals who like their music loud. The sound quality is great, and the output will be enjoyable only if the recording or the source file quality is good.
Philips Fidelio M1
The Fidelio M1 from Philips, priced at £160, is no attention-grabber. It is simple, comfortable, and just right for the casual listener who likes to stay entertained during his/her regular commutes. The sound quality, across the entire (not so wide) range of frequencies, remains quite pleasing to the ear, offering a great experience for those who spend long hours listening to music. There's nothing out of place, jarring or exciting about the unit or the quality of sound it offers, except for a heavy bass.
Read: Things to Consider Before Buying a DSLR Camera
Beats By Dre Solo 2
Now that Dr Dre's Beats has been acquired by Apple, it's probably fashionable to own a latest headset from this brand. The Solo 2 is an improved version of its predecessor, sporting changes in both form and functionality. The model is lighter and foldable with comfy, curved–snug fit design that effectively shuts out noise. There have been significant enhancements to the clarity and range of sound. A remote/microphone makes it possible to change songs and sound settings without accessing the music device; needless to mention the piece is compatible with iOS devices. The Solo 2 is priced about £170.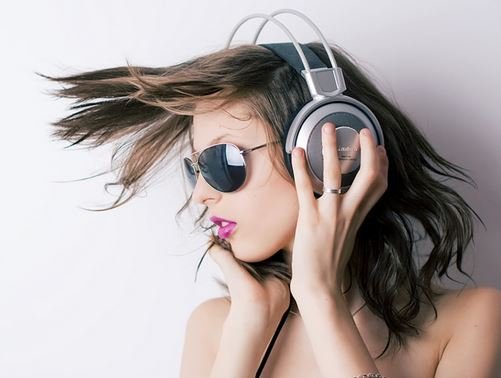 Sony XBA-4
XBA-4 is an expensive mix of balanced sound output and great looks. The latest in the XBA series, armed with "four armature drivers" in each earpiece, the model claims to offer an optimised listening experience, which also includes effective noise-cancellation and rich sound across all frequencies.
Read: Top 10 Best Computer Brands
Armature drivers (for full range, tweeter, woofer, and super woofer) offer exceptional sound clarity. This in-ear headset has a stylish and sturdy design; the interiors built using magnesium and alloy hold the drivers in place and are sealed with ABS coating to absorb vibrations. Despite the technologically advanced features, these earpieces are compact and lighter. Sony continues to cater to the hi-end of the buyer spectrum and this piece – priced at about $348.00 – is no exception.
There are, of course, several products from other prominent brands that are available at competitive prices. The headphone-buying decision, however, should be based on personal preferences. While product prices and features need careful consideration, the quality of sound and the aspects of comfort, especially when using the product for an elongated time period, should not be compromised with.