No matter whether you want to sweat it out at the gym or you're feeling low and you want to uplift your mood, Hindi motivational songs are definitely your best company.
Situations won't remain the same, sometimes you may be faced with good times and there will also be times when you times won't be as good as you want. During such a time if you plug in your headsets and listen to Hindi motivational songs, you'll certainly feel better.
Motivational Bollywood Songs to Listen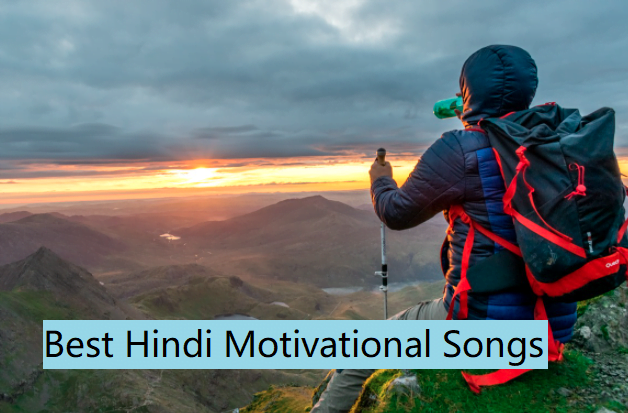 Motivational songs are usually included within Bollywood movies, especially when it suits the storyline. Here are 20 best Hindi motivational songs that you may listen in order to uplift your spirit.
Zinda (Bhaag Milkha Bhaag)
Once the lines that read "Koyla Kala Hai, Chattano ne Pala Hai" comes in this song called Zinda, you'll actually get goosebumps. This is one of the most motivational songs from the Bollywood film Bhaag Milkha Bhaag where you will find a ripped body of Farhan Akhtar apart from his stellar acting skills.
Brothers Anthem (Brothers)
Is there anyone who would not feel motivated when they see fitness freaks like Siddharth Malhotra and Akshay Kumar pushing it together? Hence, this song had to be included in the list of the best motivational songs of Bollywood.
Chak Lein De (Chandni Chowk to China)
This song has earned its strong and motivating nature as it is sung by none other than the most powerful singer of Bollywood, Kailash Kher. Once you listen to this song, you'll find its lyrics extremely phenomenal and motivating. This movie was released in the year 2009.
Kar Har Maidaan Fateh (Sanju)
This song belongs to the biopic movie of Sanjay Dutt, named Sanju where the talented actor Ranbir Kapoor played the role of Bollywood's very own 'Sanju Baba'. This song echoes the roaring voice of Sukhwinder Singh and it has the power of even motivating a dead man. The entire film has an inspiring aura around it.
Lakshya (Lakshya)
This is yet another Hindi motivational song of Bollywood that belongs to the movie called Lakshya. This is the title song of this movie. It is sung by Padma Shri Shankar Mahadevan and this song is filmed on the dashing hero Hrithik Roshan. It is very hard to exclude this song from this list.
Get Ready to Fight (Baaghi)
This song is one more motivational song from the movie Baaghi that had the fitness freak, Tiger Shroff. He has killer dance moves and in this song, you'll be awestruck to see his dance moves.
Ruk Jaana Nahi (Imtihan)
This song has been directed by the very great legendary musician, Laxmikant Pyarelal and the song was sung by Kishore Kumar. Among the list of Hindi motivational songs, this has to be included.
Soorma Anthem (Soorma)
If you haven't still seen the movie Soorma, you should see it at least for the heart-warming performance of Diljit. This movie is based on the real-life story of Indian hockey star, Sandeep Singh.
Zindagi Ki Yahi Reet Hai (Mr. India)
This is a Hindi motivational song that will explain to you the reality of life. You have to believe that failure is the first step to success and you should always learn from your failures. The lyrics of this movie are pretty motivating.
Sultan (Sultan)
Well, if you're a die-hard Salman Khan fan, you will definitely feel motivated only at the sight of Salman Khan opening his shirt! This title track of this movie will show you his inspiring journey.
Dangal (Dangal)
Once you listen to this song that is sung by Daler Mehndi, you can't help but get motivated throughout your life. The lyrics "Maa Ke Pet Se Marghat Tak Hai, Teri Kahani Pag Pag Pyare" are highly motivational.
Chak De India (Chak De! India)
This is a highly motivational title track of the movie Chak De India. Do you remember that the first T-20 World Cup that was won by India? This song was played inside the stadium each time India won.
Tu Na Jaane Aas Paas Hai Khuda (Anjaana Anjaani)
This song was filmed on Ranbir Kapoor and Priyanka Chopra from the movie Anjaana Anjaani. This is therefore yet another Hindi motivational song that had to be included in this list. It was sung by Raahat Fateh Ali Khan.
All Izz Well (3 Idiots)
Who doesn't remember Rancho from 3 Idiots? This is a motivational song that have become every college student's favorite.
Yuhi Chala Chal (Swades)
This song was filmed on Shah Rukh Khan and it belonged to the movie Swades. This is a Hindi motivational song sung by Udit Narayan. This song has been sung by A.R Rahman.
Apna Time Aayega (Gully Boy)
This is yet another famous song from the movie Gully Boy and this song was sung by Ranveer Singh himself. This is basically a rap number that tells you 'you can do it!' He won several awards for his stellar performance in this movie.
Ziddi Dil (Mary Kom)
This movie was filmed on Priyanka Chopra and it belonged to the movie Mary Kom. This is another highly motivational song and it shows victory and struggle of the champion, Mary Kom.
Chal Utth Bandeya (Do Lafzon Ki Kahani)
This is yet again another inspirational song that has been sung by the very powerful Sukhwinder Singh and it belongs to the movie, Do Lafzon Ki Kahani. This song can be a favorite for gym lovers.
Aashayein (Iqbal)
From the famous movie Iqbal, this song has been filmed on Naseeruddin Shah and SHreyas Talpade. This song was sung by KK and there is no doubt when we say that this song has a great motivational feel.
Yeh Honsla (Dor)
This song was sung by Shafqat Amaanat Ali and the song belongs to the movie Dor. The movie and the song are both extremely motivational. The lyrics, 'Yeh Honsla Kaise Jhuke' are immensely amazing and motivating.
So, if you ever feel you need motivation in life, listen to any of the above listed songs and that will instantly uplift your mood and spirit.