Everywhere you look, you will most likely see modern technology being used to make things better; even in cars. Considering how much time people have to spend inside their cars, it makes sense to have apps that can make driving better. At the moment, here are some of the best smartphone apps for drivers.
Best Driving Apps for Android and iOS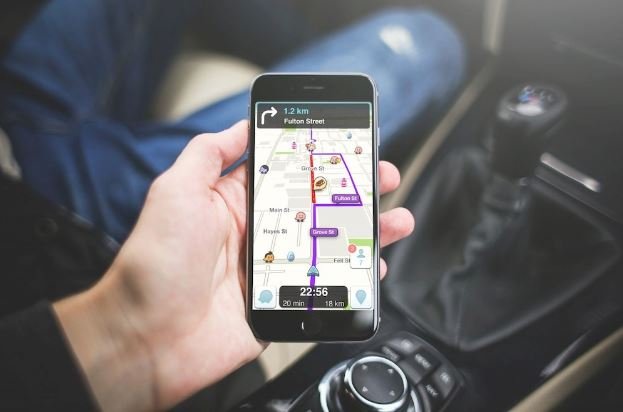 1) Waze
Waze is a free app available on both Android and iOS platforms. The app gives drivers information about the traffic conditions they are about to face and helps them navigate various routes during their journey. Other important information the app provides include information about accidents, speed traps, and other hazards on the road.
2) Drivvo
You can keep track of almost everything to do with your car with this app. Some of the things you can keep a close eye on when using Drivvo include maintenance, repairs, mileage, and the like. In addition to keeping these records, the app can give you reminders on when to do maintenance. Therefore, this is hands down one of the best free apps for drivers, although you can only access its full features for a premium price.
3) AutoMate
This app lets you keep many things under control as you drive. For instance, you can use Google Maps while using this app, AutoMate also lets you send messages and listen to your favorite music tracks as you drive. Many of its functions are free, and you can get a pretty good experience with the app even without paying the required fee.
4) GPS Speedometer and Odometer
GPS Speedometer and Odometer is available for free. But the convenience of using an ads-free version is available to those who pay for the pro version. With this app, you can determine how fast you are going with just your smartphone. Obviously, no app of this nature will provide an accuracy of 100%; but this one comes close with its 98% accuracy when online. Among the stats is will give you include total distance traveled, maximum speed, and average speed.
GPS Speedometer and Odometer App for Android
5) Plugshare
Plugshare has always been, and still is, one of the best free apps drivers can use. The Plugshar app is quite futuristic, as it caters to the needs of a new breed of drivers who are bold enough to do away with their gas-powered cars in favor of electric cars.
If you have an electric car, this app will help you know where the next charging station is located. At the moment the app has about 100,000 public charging stations in its database. Plugshare also has iInformation on the compatibility of your car's charging system to what the stations are offering.
6) Trapster
Trapster is a free app that caters to the needs of drivers who seem to keep running into speed traps. The app lets you know where the speed cameras are, gives you the location of red-light cameras, and helps you know where you might run into live speed traps. Used all around the world, the app has hundreds of thousands of speed traps in its database, and it creates alerts when a speed trap is approaching so that you can prepare yourself.
7) iOnRoad
With this app, your driving should be a lot safer. This app will tell you know when there is a car in front of you, and how fast it is going. You will also get such a car's distance information so that you can determine what separation distance to maintain to avoid a collision.
8) SpotAngels
Although this app has not been in the market for long, it can make your driving much better. The app helps you avoid parking tickets by giving you advice that helps you park your car more safely. Additionally, after you park your car, the app will keep a record of the parking location so that you can find it more easily afterwards. The app's user community also adds to its efficiency by sending information and even images about the best and the safest parking spaces.
9) Roadtrippers
The makers of this app thought that drivers on a road trip needed a special app; and they were right. This app makes road trips more effective. Roadtrippers offers information about hotels, camp grouunds, points of interest, places to eat, gas stations and the like. Therefore, with this app at your disposal, planning your road trip should be much easier.
10) Google Maps
This mapping and navigation app gives very detailed information about many places in the world. And with Google having bought Waze, this app now offers integration to this great navigation app as well. The app is free, and the services it offers drivers are without equal within this app category.
To Sum App
If you don't have an app to help you out as a driver, them you are missing out on a lot of conveniences modern technology has in store for you. With these apps, finding your way, avoiding police speed traps, and avoiding accidents should be a lot easier. So, don't hesitate to give them a try, you will be glad you did.