Running a business is not an easy task. You are in need of putting together several components in place to be able to be successful in setting up and running a business. Software tools are one of the important aspects in that direction.
Choosing the right product for the right purpose can be a daunting task. Siftery is a service that helps you achieve the goal of opting for the perfect software tool that meets your exact requirements.
How to Find the Best Software for Your Requirements
What can Siftery do for you?
Siftery is in essence, a database wherein the member companies share their software stacks. Founded by Vamshi Mokshagundam and Ayan Barua and joined by Gerry Giacoman Colyer and Auren Hoffman, the firm is a unanimous choice that the companies vouch for when it comes to zeroing on a perfect software.
It works on a simple principle – member companies share their software stacks. Siftery compares the software stack of the similar companies and then makes recommendations to other member firms based on its comparative analysis.
Another area where Siftery can be helpful is it will ask for discounts from the products and pass this on to the member firms. It can help you find out the trending products and let you know which companies are using them. What we like the most is the fact that Siftery can help you avoid the common mistakes one may commit while choosing software for your firm.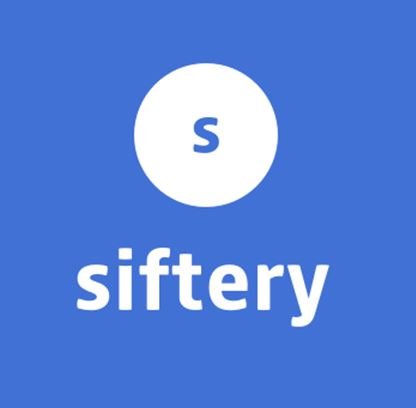 Salient Features of Siftery
Siftery can be helpful in several ways than one. Let us list out a few excellent features that make Siftery what it is.
● Effective Recommendations – Siftery analyses your requirements and recommends the tools that best fit your needs. It uses machine learning algorithm to arrive at best recommendations.
● Realistic Comparisons – Siftery lets you have a realistic comparison between the similar software products. The comparisons are based on the market share of the products and the number of customers.
● Trending Products – Siftery has a Trending Products section wherein you get access to the trending products. This can be helpful in keeping abreast with the upcoming developments in the software world.
● Multiple Platform Compatibility – The software works as a web app. That would mean it would be platform independent. No matter on which platform, you can easily use the tool for your needs.
Pricing
Siftery offers its services free for the member firms. In fact, you can get the information you want without even signing up for the service.
However, signing up has its own benefits. Siftery provides you a personalised recommendations based on the requirements of your company. You will also be able to get to know the products being used by other members, or more so your competitors.
The Final Verdict
Choosing a perfect software for your requirements can be a time-consuming affair. Siftery helps you make it easier. It takes care of the all the guesswork involved in opting for an efficient software tool and comes with perfect recommendations.
Moreover, it is free – that is exactly what makes it a great option to go for. Just go ahead and visit the official site to get to know more. Create an account and reap the benefits of a new generation of personalized services. :)