What would happen to your business if your technology systems broke down? It's hard to fathom because every part of your business depends on technology to function.
That's a big reason why so many businesses are outsourcing IT services. They want to make sure that their networks are running and secure.
If you're looking for an affordable way to keep your systems in check, you should hire IT services for your small business. Read on to learn what you should look for in an IT services company.
1] Audit Your IT Needs
If you're going to hire IT services, you should be clear as to what you need help with. Do you need help with building infrastructure or cleaning up your current network?
Do you need help maintaining your servers or do you plan to migrate everything to the cloud? Consider what you want your IT service provider to do and the systems you have.
There's also a good chance that there are opportunities that you're missing to make your IT systems better. For example, there may be systems that you can integrate to make your office run more efficiently. You want potential providers to make these suggestions as well.
2] Do You Have Industry Requirements?
There are some industries that require special considerations when it comes to IT. The healthcare and financial industries are usually under intense scrutiny because of data privacy laws.
You want to work with an IT provider that understands the needs and requirements of your particular industry.
3] They Offer a Broad Range of Services
The last thing that you want to do is to have IT providers provide piecemeal solutions. You may have to work with multiple providers to meet your needs.
Instead, you want to look for providers that offer a complete solution. They offer everything from recovery planning to cybersecurity and everything in between.
4] What's Your Budget?
Of course, IT services are affordable, but they're not free. You need to look at your financials and take into account what you can spend each month.
As you weigh your costs, look at the cost savings that an IT provider will bring in higher productivity and keeping IT in-house.
You want to choose a provider that fits within your budget but offers services that can grow with your business. That kind of scalability is invaluable because you can keep your IT service company for years to come.
5] Research Providers in Your Area
You do want to take a look at different providers in your area. You want to make sure that they're close by in case a major incident occurs and they're able to go to your location at a moment's notice.
Get referrals from other companies in your area and read the online reviews to narrow down the top providers in the area.
Hire IT Services for Small Business
In order to keep up with the times, you need to keep your technology current and secure. The best way to do that is to work with IT services for small your business.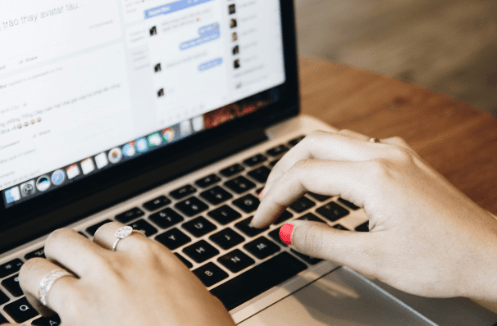 You don't need to hire an IT staff or build the infrastructure yourself. Before you sign up with a service company, make sure that you understand your needs and find a provider that's a good fit for your business.
Check out this site again for more useful lifestyle articles.