Free lifetime credit card means being able to use it without paying any recurring annual fee. This means you have to pay for what you use and nothing else.
Free credit cards also help customers reduce the long-term cost of owning a credit card. However, most of the credit cards available online in India come with a hefty joining and annual fee. Also, usually thecredit card companies in India waive the annual fee only after a credit card holder spends a fixed amount during a year.
As credit cards have become a necessity nowadays, you can easily manage your finances and get great deals on all kinds of small or big purchases. And with the festive season upon us, it is imperative to get a credit card that helps you maximize your savings. Every credit card comes with its own sets of perks and benefits which makes it important for you to do thorough research before availing one.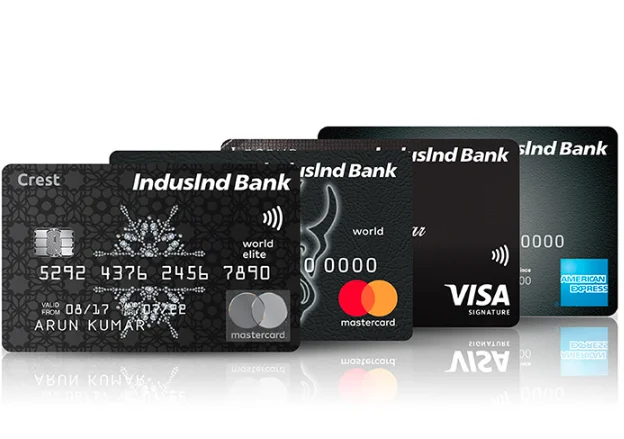 If you are about to apply for a new credit card online, then there are a few points you can consider to celebrate the festive feeling with gusto!
Joining and Annual Fee
If you are thinking about the recurring annual fees or the one-time hefty joining fee applicable to your credit card application, then you don't need to worry! The IndusInd bank has a range of credit cards for instant approval that come without the baggage of any application fee or annually recurring fee.
Not only that, but you also don't have to worry about crossing a fixed milestone or spending a fixed amount during a year to get your annual fee reversed.
What are you waiting for? Apply for an instant lifetime free credit card with IndusInd Bank today to celebrate the festivities without worrying about additional financial burdens.
Evaluate Spending Habits
You also need to assess your current spending habits and lifestyle preferences before getting a credit card. If you are planning to use the card for travel, choose the cards which offer complimentary airport lounge access, free hotel stays, or comprehensive travel insurance. If you are big on online shopping, get a card that offers an accelerated reward point system.
Accelerated Rewards Points
A benefit of using IndusInd Bank's credit card is its rewarding Rewards Program. The purchases that you make using a Legend credit card or Platinum Visa Credit Card can help you earn accelerated reward points that can be used to convert to cash which you can use to pay for outstanding bills.
Compare IndusInd Bank Credit Card Offers
IndusInd Bank provides a myriad of exclusive credit card offers to help you maximizing your savings. Check the table below for a quick comparison.
| | | | |
| --- | --- | --- | --- |
| Platinum Aura Edge Credit Card | EazyDiner Credit Card | Legend Credit Card | Nexxt Credit Card |
| Flexible reward plans as per your lifestyle. | Free 1 year EazyDiner prime membership. | 1 reward point on INR 100 on weekdays and 2 reward points per INR 100 on weekends. | Get 1 Reward Point for every ₹150 spent. |
| Up to 4X reward points on select merchant categories and fuel surcharge waiver. | Extra instant 25% upto ₹1000 OFF every time you book and pay on the EazyDiner app. | Bonus 4000 reward points on 6 lac plus spends in a year. | Fuel Surcharge Waiver. |
| Contactless feature. | Two complimentary movie tickets worth ₹200 each, every month on bookmyshow.com. | Discounted Foreign Currency Mark up at 1.8% on foreign currency transactions done on your Primary & Add-on card. | Flexible options to pay through EMI, Reward points or Credit. |
Apply for an IndusInd Bank credit card online now.