There are many competing asset management suites available on the market today, and with the increasing complexity of the equipment and software used in the business space, choosing the one that best fits your business's technology needs is an important step in efficient asset management.
IT Asset Management (ITAM) Software (Benefits & Features)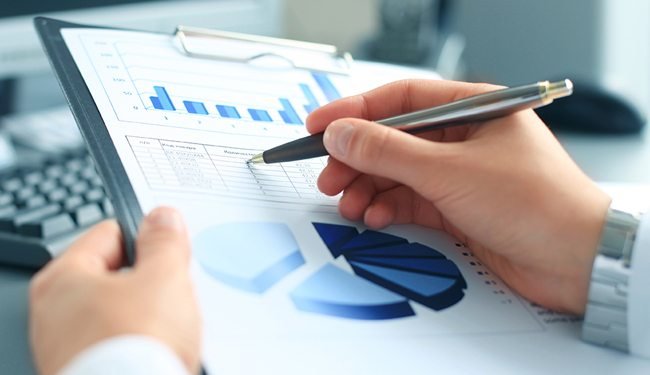 A wide range of products with a variety of different features can be found, with some offering specialized solutions and others providing a more broad and balanced approach. Deciding which piece of software will maximize productivity and increase efficiency will be heavily influenced by individual company needs.
Why Use ITAM Software?
Most enterprise level businesses will find some use from software designed specifically to help manage ITAM. Asset management software can go far beyond simple asset tracking and life-cycle planning, encompassing everything from security to help-desk solutions.
Management suites will help companies plan and track their existing assets, forecast the need for future assets, manage software licenses, give better control over workstation and network security, and more. With IT departments being a cornerstone of business success and cybercrime on the rise, this provides a huge benefit over traditional "by-hand" tracking methods.
Using a method of asset management and tracking that doesn't involve a software solution puts businesses at higher risk of human error, requires more man hours, and ultimately costs more money than assets managed by software.
While it's technically possible for a manually managed ITAM implementation to provide the same end result as a software-managed one, it becomes exponentially more difficult and complex as businesses scale in size. Enterprise-level asset management is already a daunting and essential task in everyday business operation; attempting to manage hundreds or thousands of potential assets without tracking them digitally is a recipe for failure.
Not only is it increasingly likely that human error will raise operating costs, but it also opens the door for security failures, missed life-cycle changes, and ignores the additional benefits provided by all-in-one help-desk ITAM solutions.
Software-based ITAM products can help reduce overhead by clearly outlining hardware life-cycles and tracking available assets. Some suites provide bar code asset tracking, while others enable administrators to track and schedule stored assets for use.
Licensing and contract planning is also a common feature, letting users stay up-to-date on software licenses so that their cost can easily be factored into a long-term plan. Forecasting of costs and future needs can also be found, allowing the easy inclusion of future purchases to be quantified and tracked for IT budgets.
Which of these features is needed will vary depending on a business's needs, and understanding what kind of solution is needed is vital to an efficient solution.
Choosing the Right Product
Software needs will generally fall into one of two categories, with a significant amount of overlap between the two.
Dedicated Asset Management Software
Some managers will find that software focused purely on asset management and tracking is needed. These businesses' will usually have a high volume of assets to track and manage, with many different licenses, individual departments, and branch offices.
These specialized solutions can give more accurate tracking information when looked at from a macro perspective on a large scale. It's easy to find software that will help schedule replacements for end-of-life devices, plan for the costs and needs of future devices, and forecast currently used assets upkeep costs and estimates. These businesses will generally either already have a firm IT solution in place or be in a position where it makes sense to separate the two functions.
Having multiple branch offices with little overlap between them is a good example of a company that would benefit from having a dedicated ITAM solution. In this case, it could make more sense to have an ITAM implementation that was removed from help-desk and network security management.
All-in-One Asset Management Software
Becoming increasingly more common, particularly for IT departments with a centralized location or easily connected branch offices, all-in-one ITAM software gives an integrated help-desk ITAM suite that covers key areas of asset management.
These software suites not only provide the benefits of a dedicated solution, but they can also help to put help-desk and security solutions together into one package. Features will vary by each software's developer. Some solutions, like the one provided by SysAid, have unique feature integration to help make IT easier on multiple levels.
With SysAid's Remote Desktop, employees gain an easy-to-use portal for desktop connections from anywhere. Because this software would be part of the company's already established ITAM solution, its integration is seamless.
These versatile software suites can include help-desk management to aid in IT ticketing for troubleshooting and fixes, allowing IT staff to easily track, manage and work on problems at a company-wide level. Often, troubleshooting and asset management are paired together by their very nature, and having a single piece of software to help coordinate between these two related aspects of the business can help to increase efficiency and maximize the use of employee time.
If a seemingly software-related help ticket ends up being a more serious hardware-related failure, for example, replacements can quickly be issued and tracking covered all from one centralized control panel. These types of all-in-one ITAM solutions work best for companies where a complete IT software suite makes sense for their day-to-day IT management. 🙂