Online Trading Sites, There are many online trading sites or companies and each one serves a number of different types of the client. Investing online or self-directed investing is also known as online trading or trading online.
Participating in stock market used to be a privilege reserved for the rich, but now a days, anyone with a computer and Internet connection, and having some money to spend can take a part in the buying and selling of stocks online with online trading sites or companies.
With some knowledge of how the system works, the desire to do proper research and right set of tools, anyone from the stay at home anybody can make an income from the stock market.
The Online Trading Sites are Provide the Platform for Buy and Sell Stock Online. There are such kind of Interest are on the Buy and Sell Stock for each buy and Sell Stock.
Top 10 Online Trading Sites
There are Number of Online Trading sites and companies, Here we are suggest some Best Online Trading Sites in Detail.
1] Zecco
Zecco is an online investing company with operations in San Francisco, California and Glendale. It is provide a Platform for stock, option, mutual fund and bond trading platform.
It is also provides the foreign exchange trading. Zecco started in a July 4,2006 and it is running successfully. The Head quarter of Zecco in a San Francisco, California, United States. Zecco Ranks a Number One in Online Trading Sites.
2] Scottrade
The Scottrade is a Privately owned by the American discount retail brokerage. The head quartered in Town and Country, Missouri,USA. The Scottrade is founded in a 1980.
The CEO of Scottrade is a  Rodger O. Riney. Scottrade has 503 branch offices around the U.S, The Scottrade provides many features for buying and selling online stoke. This is the Ranked number two in a Online stock trading sites.
3] ShareBuilder
The ShareBuilder Founded in a 1996. It's a United states based online stock market company. The Headquarters of sharebuilder is in a Seattle, WA, United states. It's provides a financial services. The ShareBuilder Ranks in a 3rd place in a Online Trading Sites.
4] Noble Trading
The Noble Trading is a online stock trading service with a variety of features and options and competitive commission pricing. The minimum account requirement for NobleTrading is $500.
Options trading is available for $7.95 and an additional $1 per contract. There is a $25 maintenance fee, but it only applies to accounts that use fewer than 10 trades per year. The Noble Trading Rank of Online Trading Sites on the 4th Place.
5] E*Trade
The E*Trade is a One of Popular Online Trading website in the world. E*Trade Financial Corporation is a U.S.-based financial services company head quartered in New York. It's a Best Place for the Traders for Trading Online. Most of all things of Trading is doing online in a E*Trade. It's Rank for Online Trading Sites is a 5th.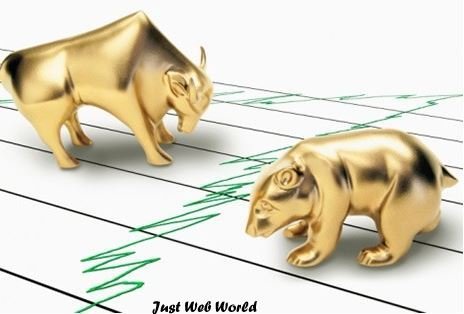 6] TD Ameritrade
TD Ameritrade is an American online broker based in Omaha, Nebraska, USA. that has grown rapidly and become the 746th-largest U.S. firm in 2008.
The TD Ameritrade is also a One of Most Popular online Trading sites. This is also provides a greatest facility to buy and sell stock online, it is take some Interest on Buy and Sell Stock.
7] Charles Schwab
The Charles Schwab is One of Most Popular Online Trading Site from the Online Trading Websites. Charles Schwab is an American brokerage and banking company, based in San Francisco, California.
It was founded in 1971 by Charles R. Schwab as a traditional, brick and mortar brokerage firm and investment newsletter publisher. It is Rank on 7th Place in Online Trading Sites.
8] OptionsHouse
The OptionsHouse is one of Popular online Trading site, It is also Provides a Mobile Trading Facility. OptionsHouse is a great brokerage to look at if you're interested in investing in options or if you are a Active Traders. It is Ranked in a 8th place from last 2 years.
9] SogoTrade
The SogoTrade  is a U.S. online discount stock brokerage firm offering a wide range of investment products including stocks, ETFs and educational savings accounts, options.
SogoTrade offers discounted online trades for as low as $3 for stocks and ETFs, and $5 for Options. It's Best Trading website for Online Traders who are interested to do everything online.
10] Fidelity
The Fidelity Investments is an American multinational financial services corporation. Fidelity is one of the largest mutual fund and financial services groups in the world. It is Founded in a 1946.
It is one of the Oldest and Trusted Online Trading Company.  Fidelity Ventures is its venture capital arm. They have a More then 41000+ active employees now a days. In My Point of View it's a best Company for Traders who are Interested to Trading Online.
If you are Interested into Online Trading then Here we are discuss Top 10 Online Trading Sites. From This List all the Sites are online trading platforms for forex. If we are missing any Online Trading website then let us know by commenting below.