When publishing a new site, blog post or landing page, we cannot immediately find them in Google. It may take days to make your pages searchable. Who wants to wait so long?
Although it is not possible to immediately index new content, you can take steps to speed up the process. This is especially important for landing pages whose value decreases over time. By quickly indexing your landing pages, you will increase your chances of getting a huge share of web traffic.
How does Google Indexing work?
Google receives information from various sources, including web pages, scanned books, publicly available databases, and custom content (for example, Google My Business and Google Maps). To do this, it uses three processes: scanning, maintenance, and indexing.
Crawling is the process of finding new pages on the Internet using special search robots, or "spiders" (Crawlers). Since there is no universal registration of all pages on the world wide web, Google must constantly look for updates and add them to a growing list of currently known pages.
This process takes up to six months, but with the help of various methods below, this time can be reduced to several days. Serving & Ranking.
The essence of this process comes down to finding pages with the most relevant responses to a user's request (keywords play an important role here). Thus, Google ensures that the user will find only useful information.
In your power to improve not only the scanning of your landing page but also the service: make your pages mobile, quickly loaded, fill them with relevant keywords and useful content.
Indexing (Indexing) – provides the search engine with an understanding of what the page is and why it is relevant. When Google finds a new page, it analyses its content and also catalogs images and video files.
If you are posting anew article or page, Google will update the previously indexed version of your site. Spiders spend indexing, analysing the page code and its location. They also handle information such as title tags, image alt-text, and links.
It is important to give Google the ability to quickly and successfully index your page, then the search engine will properly serve it and give it a high rating in the list of search results.
A clear, clear Sitemap usually means fast indexing, and a map with bad code or obvious spam content will be deleted by the search engine or marked by low priority.
You can check the status of your landing index by simply entering "site: YOUR DOMAIN NAME" on Google. If results are not displayed, it means that your site is currently not indexed at all. If they appear, but the results are outdated, it means that it is indexed slowly and rarely
Fortunately, we have prepared for you a list of real ways to speed up the indexing of site pages. We will dwell on some of them in more detail, the other, more obvious ones, just mention.
1] Sharing links through the Google Search Console
The Google Search Console is a free online tool that allows owners to view information about the performance of their pages. Links shared via the Console appear in the search results within a few hours. Follow the instructions to set up the process.
First, log in to the Console using your Google profile. Than go through all the steps that are suggested to you in order to link your landing page to the Google Search Console. It's time to speed up the indexing of just published content!
2] Adding a link to a new page on the Sitemap
This is one of the easiest ways to quickly index content.
In case you forget, a sitemap is a list in XML format or a table with the contents of all pages of your site. Its main function is to inform search engines of any changes or updates. It also determines how often the search engine should check for changes.
Site maps rarely have a significant impact on search rankings. But with a poor build, they definitely have a negative effect on the indexing speed.
The Google webmaster blog explains that if the sitemap supports crawling and indexing, the site can quickly climb to the top of search results. That is, the map helps Google find out about the URLs of your site.
It is imperative that the sitemap is updated with the Google Search Console. As a rule, you should update the sitemap every two weeks or at least once a month.
3] Displaying new content in the RSS feed
Business blogs not only bring additional SEO traffic – they can also become the main tool for lead generation in the future. How to turn blog readers into the lead? To start, make them your subscribers.
RSS means "very simple distribution" (Really Simple Syndication) or "enriched site summary" (Rich Site Summary) and is an automatic feed of all your content, updated as new data is published, such as blog posts.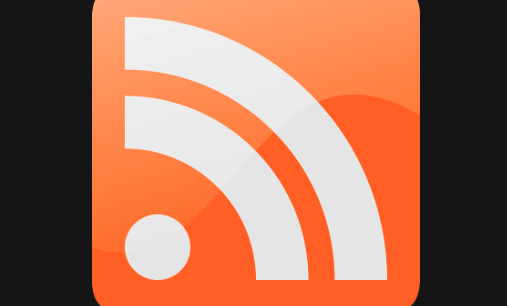 Feedburner is a simple website that you can use when creating your own RSS feed (registration is available using a Google account). You can also use popular RSS readers like Feedly and Feeder. Once you create an RSS, users will be able to subscribe to your feed and automatically receive updates.
This is beneficial to both the site owner and your visitors, as it allows you to instantly distribute and receive new content. At the same time, readers are able to subscribe to new content, while not agreeing to the newsletter. So you give the freedom of choice to those who care about their privacy, that is, ultimately, offer an improved user experience (User Experience).
RSS feeds help increase readership and conversion rate, as well as index your pages.
When creating an RSS feed, decide whether you want to include full articles or just excerpts from them. The choice depends on the nature of your content, but if you write mostly long posts, excerpts are more suitable.
Always include images in your tap. This is simple advice, but that does not make it any less important. Infographics and high-quality images will not only aesthetically improve your content but will also be well received by Google.
4] Improve User Experience
In addition to all the technical aspects of creating a site that is attractive to spiders, there are some not so obvious qualities recognized by search engines. One of these qualities is a large amount of traffic.
How to collect and save a large amount of traffic? In a nutshell – offering an exceptional user experience.
Google recommends its users only the best sites, that is, those where there is good user experience. Having the latter will not only lead to accelerated indexing of your landing page but also increase the conversion rate by attracting an increasing number of users. And user engagement is one of the most valuable indicators in the modern web environment.
In particular, pay attention to the download speed. Consider switching to faster web hosting, if necessary, and make sure your landing page has a good download speed.
5] Guest posts on blogs or reputable sites
Such posts, including links to your pages, help Google to index the site faster, and you provide additional PR.
6] Self-sending links to search engines
A quick and easy way to speed up the indexing process is to send your link to search engines directly through sites such as All web. In this way, you will save time and money, while increasing the chances of high positions in organic produce.
7] The appearance of links on highly ranked pages.
If you already have some pages that Google has assigned a high rating too, just insert a link to the new content on them.
8] Links from reputable sites
Google will quickly "notice" the site if known bloggers or resources linked to it.
9] Blogging
Create your blog and regularly upload posts to it (plus update old ones). Blog sites have 434% more indexed pages.
10] Use SEOExpert and SEOConsultant
Convenient, easy to use, requiring a minimum amount of information and, most importantly, a free way to quickly index your landing page with the use of SEO Expert.
11] Application of Google Analytics
Google Analytics is an excellent method for tracking multiple marketing indicators, determining the growth and trends of your site, allowing Google to index your content more efficiently.
12] Writing Press Releases
Press releases help the search engine to index new pages, and you – to inform the public about the changes in your company.
13] Distributing content through forums and communities.
Appear in themed communities – and Google will see you faster.
14] Social Networks
Social networking is a modern and fast-growing platform for sharing content, expanding your online presence and promoting brands. Placing content in social networks will accelerate the growth of your company.
Conclusion
When uploading any content to the network, do not wait until Google itself indexes it, otherwise, you will not appear in the search results soon, but search engines are the main source of organic traffic.
Apply the methods described above and get ahead of the rest in the queue. While waiting for indexing, advertising landing pages using social media and newsletters.