Forward Domain Name to a different Website
You may sometime show that the some domain name redirect to the another website. we can do this task easily from CPanel where you host your domain name. Yesterday I got a mail from my domain and web hosting provider. The Client of Service provider tell me Hey Harshil Save your Brand by getting justwebworld.net domain. So after thinking i decided that the buy a domain name of justwebworld.net. So Here I discuss that How to Redirect or forward One Domain to another website.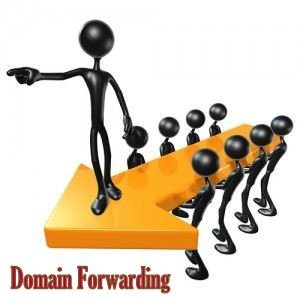 Forward Domain Name to Different Website:
The Domain Forwarding to the another or different website is a easy task by use of the CPanel. Here I discuss some steps for redirect domain name to different website. My Domain Name Service Provider is a Bigrock So Here I Tell you the steps of the Bigrock domain forwarding to different website. but don't worry the steps for all service provider is same. So you can doing your task easily.
1 > First of all Sign in on your Domain Service provider.
2 > Then Find out the Domain Forwarding Option and Click on Domain Forwarding Option.
3 > Now you see the One Dialog Box Look like a below.
4 > Now what you want to do Just give a Destination URL or website address which you want to redirect or forwarding your domain. Here I give My .Net Domain forwarding request to .Com Domain Check Out :- JustWebWorld.net
You See the Three below Options beside of the Dialog Box of domain forwarding service.
URL Masking / URL Hiding / Stealth Redirection :- It will Enabling URL masking will ensure that your visitors see the source URL and not the destination URL.
Sub Domain Forwarding :- It will Enabling Sub Domain Forwarding will forward a request made to http://subdomain.justwebworld.net to http://yourdestinationurl/subdomain/
Path Forwarding :- It will Enabling Path Forwarding will forward requests made to http://justwebworld.net/some/path to http://yourdestinationurl/some/path
So, The Forward Domain Name is easily task for the enable domain redirection to the another or different website by the use of the CPanel from the Domain or Web hosting providers. So Enjoy friends and if you have any doubt then let me know by comment below.
Watch the below Video for How to Redirect/Forward Domain Name to a different Website.