Technology is advancing to the point of giving you a third eye. Now, there are ways you can use to track your child's iPhone (and anyone else) without raising their brows. In this case, we are talking about your son or daughter who is always on their phone.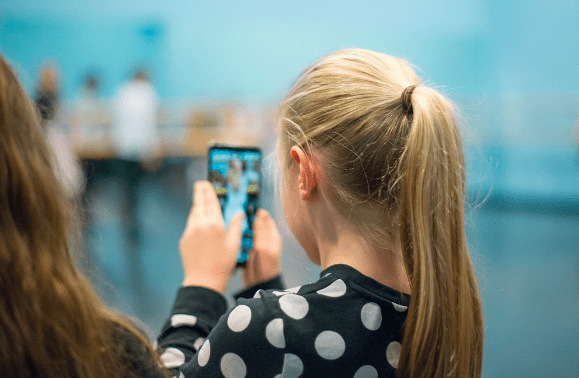 Back in the day, it was almost impossible to keep tabs on the kids. They are also somehow smarter than us when it comes to operating your iPhone/iPad. That problem is now solved by some of the best tracking apps for the child's iPhone.
Some parents say that it's harder to track the son than the daughter. The boy-child is known to be more tech-savvy than the girl-child. Here, you can use these apps in both cases without being detected.
Let's see how you can use them to track your children and know their whereabouts, among other things.
Part 1: Track Child's iPhone with Spyic Tracker
It's now easier than before to track iPhones. Spyic is one monitoring app that proves you don't need to touch the iPhone to track it. That is why it's one of the best tracking apps you will ever come across.
It has already seen millions of downloads in more than 190 countries. The reason behind it is that it can track your child's phone without giving them a clue. Spyicuses the stealth mode feature to hide its icon during operation.
So, you can track your child's movements and other phone activities without notifying them. Apart from that, it gives real-time location information. Using the location tracker, you can tell precisely where your kid(s) is and where else they have been to.
In the location features, there is also the Geo fencing specification. It allows you to set up restricted zones if there are places that you don't need your child to visit. After that, you will get alerts via the email you include when the kid visit the unwanted areas.
Spyic can follow up on other things too. You can also use it to check on the calls, messages, and social media activities. So, do you want to track my son's iPhone without him knowing? Then check the main website after you finish reading through.
Spyic can track your child's iPhone without touching it. It uses the iCloud credentials to tell the phone's location and what else is happening on it. So, once you have your kid's iCloud ID, you can setup Spyic online and start monitoring them without accessing it.
This means that Spyic does not need any jailbreaking, download, or installation.
After that, you can always log in to your Spyic account to see the tracking updates. The account has a user-friendly dashboard that is compatible with all browsers. So, just log in with your smartphone, tablet or laptop wherever you are.
If you want to see other Spyic features and how they work, the Clickfree official website should be your one-stop. It has all the reviews you need to inform you about Spyic application. Here, we will discuss how you can use Spyic to track your child's iPhone without them knowing.
How to Use Spyic to Track Your Child's iPhone
Step 1: Make sure you have your child's iPhone iCloud login details. Also, make sure that the two-step verification is disabled on the phone. The iCloud syncing should be on. The iPhone should have iOS version 7.0 or above.
Step 2: Once you have verified the above, visit Spyic main website, and register an account.
Next, choose the Apple icon to continue to the available plans.
Step 3: Select the best tracking plan for you and the kids and go ahead to make a purchase. You will then get a confirmation email with the login details, receipt, and the setup guidelines.
Step 4: After the email, login to your account and verify the iCloud credentials.
Next, select the device your child is using and wait for the Spyic and iCloud synchronization.
Step 5: After the syncing, you will see the dashboard with all the features you need on the left. The right part will have the phone's summary, which includes the actual location.
To track the iPhone, click on 'Location' to access the map and the location.
Part 2: Cocospy Child's iPhone Tracker
Another recommendable application that will track your kid's iPhone is the Cocospy monitoring solution. It has also benefited many parents and others who need a reliable app to track targeted phones.
Cocospy has the location tracker on it to track the iPhone's real-time location and more. It also has the Geofecencing option to restrict the kid. For the location, it will tell you the exact location and also the previously visited places.
Cocospy does not need any download installation or jailbreak too. It uses the iCloud login details to track the child's iPhone. After the online setup, you can then check on the updates remotely by logging into your Cocospy account.
You can also use it to track other phone's data, such as browsing history, calls, contacts, messages, etc. It's compatible with all iPhones with iOS version 7.0 or later. Check the main website for more information.
Part 3: Qustodio
Another application that you can use to track your kids is the Qustodio. It majors on parental controls on the iPhone's usage. You can set it up on your kid's phone and do several things, which include tracking the phone's location.
Other specifications on it are blocking inappropriate web content, limiting the games played and blocking others, and managing screen time. It's also known to monitor social networks and blocking calls.
Part 4: Mobicip
Mobicip is designed for families who need to monitor their devices. After setting up on the kid's iPhone, you can track its location, limit screen time, and block unwanted websites.
Other powerful features include locking the device instantly and reviewing four weeks of browsing history.
Part 5: Find My iPhone
This is a location sharing option on all Apple devices. If your kid has an iOS 13 device, then Find My iPhone and Find My Friends are combined into one. You can activate the setting on the kid's iPhone by visiting the Settings.
Find My iPhone will locate your kid's phone after sharing the location details with your iPhone. You can also use it to find the device if it's missing or lost. One more thing, you can also lock the kid's device remotely using this method.
Conclusion
As you have seen, it is effortless to track your child's iPhone without them knowing. The apps included here use the stealth mode specification to hide their icons. The only issue here is if your child will comply with the monitoring demands or not.
It's essential to inform your kid about your tracking idea before using such apps. If they are, however, not up to the plan, you can do it secretly. They will not know about it anyway. For the best recommendation, use Spyic if you want zero disappointments.