The skin of our face differs vastly from the rest of our body. It is much more sensitive and most exposed to pollution, bacteria, and UV rays. Under such circumstances, you would want to take special care of it, regardless of gender. If you don't, you may experience frequent pimple breakouts, blackheads, uneven toning, and so on.
As such, creating a skincare routine for yourself is highly recommended, using products that best suit your skin. If not a full-blown skincare routine, the least you could do is use an excellent face wash to wash off the accumulated dirt, sweat, and bacteria.
India's Best Face Wash For Men And Women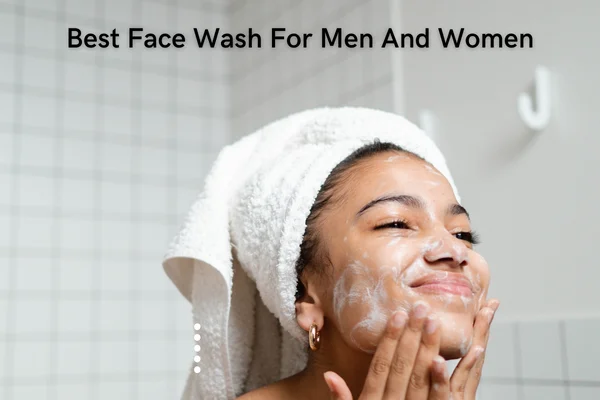 With that in mind, we have curated a list of the top 10 best face washes for men and women alike so you can take your pick.
Neutrogena Deep Clean Facial Cleanser
We will start by addressing one of the most common types of skin issues in India – pimples and oily skin. Neutrogena's Deep Clean Facial Cleanser is perfect for a mild, alcohol-free treatment for your skin that is not too harsh but does its job regardless. So, you get oil-free and refreshing skin.
Aroma Magic Grapefruit Face Wash
The main issue that Aroma Magic's Grapefruit Face Wash addresses are tanned or blotchy skin. Crafted with aloe vera, lemon, and grapefruit extracts, it contains the goodness of Vitamin C and helps remove dead skin cells, thus eradicating uneven skin tone. It is incredibly effective to make your skin feel nice and fresh. Its citrusy aroma is bound to make you fall in love with it.
MamaEarthUbtan Natural Face Wash
Meant for all skin types, MamaEarth'sUbtan Natural Face Wash is a no-brainer when selecting a face wash. A fusion of natural ingredients like saffron, walnut beads, and turmeric, this face wash gives you a gentle scrub to eliminate all pollutants accumulated on your skin to let your skin breathe and feel fresh. This face wash is perfect for people who spend a lot of time outside.
Lotus Herbal White Glow 3-in-1 Deep Cleanser
Lotus's Herbal White Glow 3-in-1 deep cleanser face is more of a foam that serves three purposes – regulate uneven toning, eradicate pimples by removing dead skin cells, and clean your skin by removing impurities. A mixture of milk enzymes, minerals, and aloe vera gel, this one is a strong face wash for thorough cleaning.
Himalaya Purifying Neem Face Wash
We can collectively agree that Himalaya's Purifying Neem Face Wash was one of the first few face washes we tried growing up and have come to rely on.
Sopa-free and crafted for all skin types, this face wash is a reliable and all-natural face cleanser that helps you clean your face and keep pimples at bay while giving your skin a fresh feel. If nothing else works for you, you know this one will!
The Body Shop Tea Tree Skin Clearing Face Wash
This face wash is a perfect remedy for oily and acne-prone skin. Tea tree is a powerful anti-bacterial agent that can help eliminate acne breakouts. The Body Shops' Tea Tree Skin Clearing Face Wash is light on your pocket but impactful on your skin. It helps control oil by controlling sebum secretion and helps your skin look visibly clearer. It is perfect for all skin types.
Mcaffeine Cappuccino Coffee Foaming Face Wash
Quickly climbing up everyone's favorite go-to brand, Mcaffeine offers you a fantastic foaming face wash. Bonus for coffee lovers, this face wash uses cappuccino and pure arabica coffee beans to rejuvenate your skin while eliminating excess oils and pimples. Top it with its delicious coffee aroma, sure to make you fall in love with it.
Plum Green Tea Pore Cleansing Face Wash
Plum is famous for its natural and simple but highly effective formula. Its Green Tea Pore Cleansing Face Wash is no different. You get to enjoy mild exfoliation while removing dead cells in the process. Its antioxidant ingredients help your skin feel refreshed and rejuvenated. Along with its mild scent, it is therapy in a bottle for your skin.
Kama Ayurveda Anti-Acne Cleansing Foam
A little high up in the budget, Kama Ayurvedic Anti-Acne Cleansing Foam is still worth a try. It is all-natural, with the goodness of tea tree oil, aloe vera extracts, tulsi, neem, calendula, and more. Take time to massage the foam on your face to enjoy healthy, naturally-glowing skin without acne breakouts.
Zequz Vitamin C + E Face Wash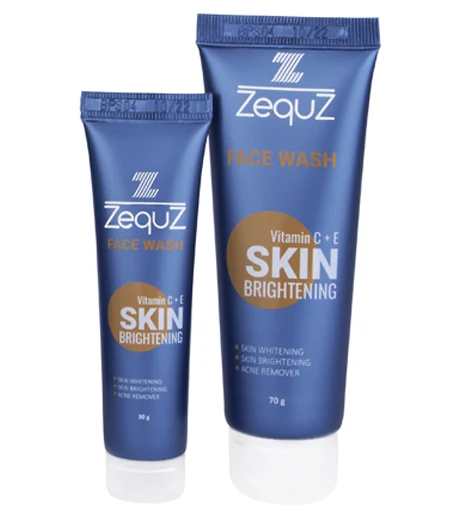 Last but not least, Zequz's Vitamin C + E Face Wash is an amazing product to treat damage from UV rays, wrinkles, and acne and to remove impurities from the skin. It contains several quality ingredients, including Kojic Acid Globules, Niacinamide, Vitamin C and E, and Licorice Extracts, to give your skin a healthy and glowing treatment.