Passionate software developers, be it a novice aspirant or an expert professional, are always hungry for more information and latest technology news. Software development is all about staying updated with the latest trends and trying them out in your every day projects.
Learning new tricks and techniques in programming can lead to tens or hundreds of saved hours in software projects. But how do you learn new tricks? From other developers of course!
Top 10 software development blogs to make you a better developer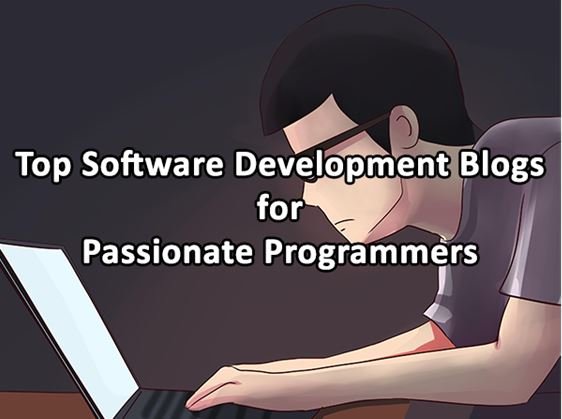 This is why we just created this list of top 10 software development blogs for passionate software engineers. These blogs will add more sharpness to your existing expertise and you'll be come a better expert.
1) Catonmat – Peter Krumins blog
Catonmat was launched almost a decade ago by a passionate developer Peter Krumins. He's had a broad experience working as a programmer, white hat, and a Linux sysadmin.
He lays the smoothest tricks in his blogs through which new programming techniques can be learned. He motivates other developers to focus on software reuse rather than creating new code. His blog is the best software development blog that we know of.
2) The Toptal Engineering Blog
With over 100k subscribers, Toptalblog has been the key to success for a lot of aspiring developers. The articles get posted every other day and they're mostly tutorials that make learning fun and quick.
It displays tricks that include extensive code snippets, information about the latest technology, new frameworks, mistakes to avoid, and everything that contributes in making you an unbeatable professional.
3) Coding horror – Jeff Atwood Blog
Coding horror, developed and launched by one and only Jett Atwood is the real deal. Launched in early 2000s, this blog is cited by everyone and it's gaining more and more attention every day. It is the pioneer software development blog that talks about software management and how to get software projects done.
The posts are drafted in extremely easy format with many pics and illustrations to make learning easier to be executed.
4) A list apart
This blog is the oldest blog about web software development. If you were learning web in 2005, then A List Apart was your go-to resource. Today they've matured and it's not just a tutorial site. They now even have events. If you want to you can even write for their blog but they're very picky which articles get published so your chances of getting published are 1 in 1 million.
A List Apart provides and extensive knowledge through their articles, which include content that is directed towards web design and web development. The blog posts content that is completely focused on the web standards and the best practices followed in the industry.
5) Software by Rob
Software by Rob blog is written by Rob Walling. He's our favourite writer.He doesn't write often but when he does, oh boy, it's great content. He's a serial startup founder and his professional career spans being a corporate developer and running a consultancy.
His blog charts his journey into bootstrapping startups and he gives advice that technical founders should execute when building SaaS products.As he says, passion is a competitive advantage. So if you want to become expert developer, follow his and all other blogs.
Closing notes
The above mentioned blogs are considered to be the most renowned ones, leading developers towards their dreams. For every individual who wishes to work hard and achieve more through their technical knowledge, reading to stay updated is one of the key habit that you need to embed in the overall learning process. :)