Everyday there are tons of new android games are uploaded and published in Play store. And many android games are freakishly addictive too. But I have listed out top 5 amongst them. So today I am going to tell you my most favorite  and top 5 addictive android games which I liked the most and I cannot resist myself from Playing them.
Top 5 Android Games:
 #1 Asphalt 8: Airborne
This one of best and my all time favorite game. Asphalt 8: Airborne has very high graphics and awesome user experience I got. If you are a racing game lover then you should definitely give it a try ;)!  I am damn sure you will fall in love with this game.
 #2 Clash of Clans:
Most Famous Game in Play Store as well as on the internet. In this Game your are the King and you have your own empire. You have to attack your enemies and steal their gold in order to reach to next level. Overall this game is the best online game. yes, it requires internet to play 😛
Read: Art In Designing Flash Games
 #3 Teenpati:
This Game has done outstanding performance! This is an Indian Poker Game which has over 5 Million+ downloads from play store and it has been rated 4.5 out of 5 stars. You can play this game as a guest user or by connecting your facebook account. You can even play this game from your facebook account!
 #4 Hill Climb Racing: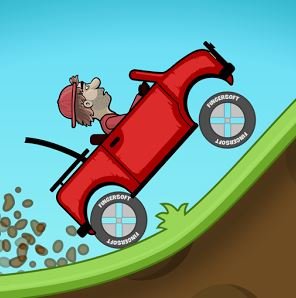 This game doesn't have any extraordinary features or graphics but it is very addictive and entertaining android game. As name itself suggest you have to drive a car on hill, sounds easy isn't it ? but its not that easy what you think. I guess you should give it a try. I have spend lot of time playing this game only.
Read: Top 10 Free Android Games
 #5 Hay Day:
In this game you are a Farmer and so you have to sell your products like eggs, meat, wheat, fruits etc. and of course you have to build your farm bigger too!  And the more you sell the faster you move to the next level and can Build your farm bigger. You can connect your facebook account as well. It is a farm where it never rains, but crops never dies 😉 Most trending game on play store now-a-days. Over 50 million+ Downloads till now and 4.4 rating out of 5 in play store!
These are all my hot favorite games and which I found freakishly addictive. You can try all the above games and comment your view here. Also tell me about your hot favorite game which you have find addictive till now so I can give it a try too :p Anyways thanks for reading!