If you are a music lover and especially a lover of Gujarati songs, chances are that you are well acquainted with the name of Kinjal Dave. Though just 19, Kinjal has steadily climbed the popularity charts and made a name for herself. Her journey to fame has been quite interesting. Let us have a look at how it has been.
Kinjal Dave (Musical Artist) Biography
1) The Roots
Kinjal dave is the brightest new star on the horizon of Gujarat. Though a mere 19 years old, she has already made a place for herself in the hearts of the Gujarati's and is on the road to garnering much name and fame for herself. She was born on 24th November 1999, in a traditional Brahmin family in Banaskantha in Northern Gujarat, in India.
Her family is like any normal middle-class Indian family. Her father, Lalji Bhai works for a diamond company in Ahmadabad while her younger brother, Akash is still in school. Kinjal herself is still in college. She is a student of Patanjali College.
2) Rise to fame
Her father has had a big role to play in her rise to fame. He has always been into writing songs and that is what piqued Kinjal's interest. Her Uncle too supported her tremendously during her struggle. She started her journey with Char Char Bangdi Vali Audi Gadi song but the first song that made Kinjal a household name was JONADIYO.
It is a marriage song and was on top of the charts in 2014-15. From there, her singing career took off and there has been no looking back for her. She sings songs of the different genre which include garba, marriage songs, and Santvani songs.
Her voice is very soulful and once you hear her, you are sure to come under her spell. Some of her detractors attribute her success to her good looks but nothing could be farther from the truth. So far, this rising star has to her name more than 100 Gujarati albums.
She has already done more than 200 live programs. Even at such a young age, she commands anywhere between Rs. 1 to 2 lakh per live show. This is just the beginning for her.
3) Her special loves
If you know any Gujarati, then you will know that food occupies a very special place in their heart. Kinjal is no different. Despite touring not just the rest of India with its varied cuisine but even the world, Kinjal is a pucca Gujarati and derives the greatest pleasure in eating Gujarati cuisine. Her favorites include kadhi, khichadi, and bhakhari.
4) Her future dreams
It is Kinjal's dream to act in Gujarati movies as the main lead. She has not only been blessed with a beautiful voice but also good looks.
Her fans would definitely love to her on the big screen. She is a big fan of Bollywood movies and counts Salman Khan and Deepika Padukone among her favorite Bollywood stars. She aspires to be like them in the world of Gujarati cinema.
5) Personal life of Kinjal Dave
She got engaged to her boyfriend Pawan Joshi on 18th April 2018. Pawan and Kinjal were childhood friends. When she wants to chill out and relax, she heads to her favorite place Diu. She also owns an Innova Toyota which is apt for a city like Ahmedabad.
6) Kinjal Dave Facts
7) The journey has just begun
For Kinjal, who has proven her talent at such a young age, the journey has just begun. The entire world is a stage and for her to conquer whether it be the world of music or films. Though she has seen much success, Kinjal does not believe in resting on her laurels and believes that she has miles and miles more to travel.
8) Kinjal Dave Photos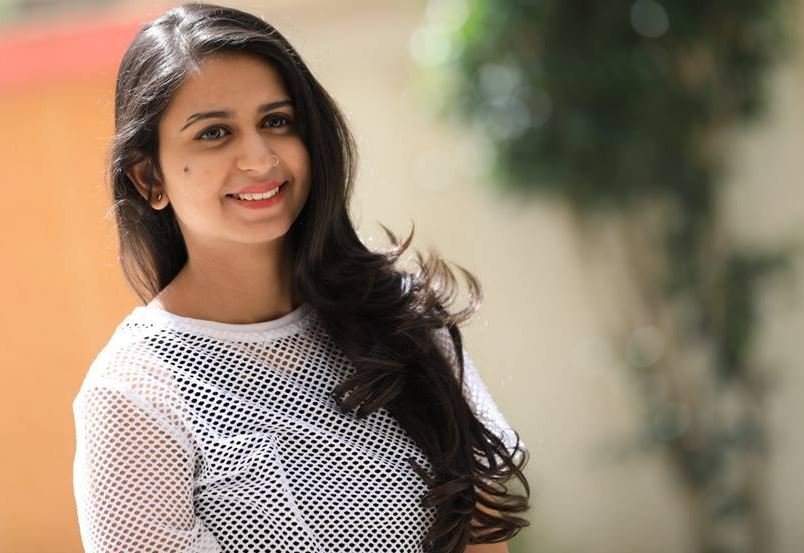 9) Kinjal Dave Songs (MP3 / Videos)
Kinjal Dave All Songs List
Chhote Raja
Leri Lala
Javu Piyer Mare Malva
Kanaiya
Char Char Bangdi Vali
White Color Chopda
Bend Vage Vaja Vage
Rasila
Ganesha
Vevan Tari Chhodi Jabru Jabru Bole
Navrat Naveli Badi Albeli
Jyare Tara Bapane Bhid
Gaadioni Line Hase Re
Odhni Mari
Tuj Kado Kano Chhe
Selfie Photo Varraja Sathe
Ladle Ne Kode Mara Virane Parnavo
Jova Dejo Ladakado Lado
Chanpane Chhodne Beni
Chiya Gomna Meman
Atke Hali Latke Hali Maiyaran
Mathura Ma Vagi Morli
Me Toh Janyu Vevai Jabbar Che
Dhol Vagdavo
Yantra Rupe Arasur Maa
Mara Virani Gadi
Bhai Dholida Tu Maro Veer
Chappan Patano Ben Chopdo
Adiyo Dadiyo Maro Morliyo
Jay Jay Sukhkari
Nag Dungariye Nagbai Betha
Gujarati Painavu Gamatu Nathi
Vadhyo Selfie No Shokh
Mara Bapa Ye Gamda Ma Nakhi
Gabar Ma Vage Ghugra
Ogani Re Ogani Vayad Ni Jogani
Aanand Gadhi Mari
Abaliyani Dale Bethu
Gopia Kon Maharaj Ne Puchyu
Veli Prodhe Gadi Updi Ho Raj
Karva Mana Hete Vadhamana
Anwar Dafod Che
Maiyar Javanu Mondi Vado
Bakra Tarsya Jaay Mara
Mathura Ma Morli Vage Se
Madi Taru Zanzar Zankayu
Mag Mag Jevdi Mediyo
Mongha Maldhari Gaayo Na Goval
Kukda Tari Boli
Cycal Sismani Kevay
Veer Ne Najaro Lagshe
Akhand Saubhagyavati
Kun Kun Chadave Neja Neja
Kaan Tare Talav
Mithi Vagade Morli
Hakhni Reje Vevon
Sama Mandirma Nagbai Betha
Navrat Naveli Badi Albeli
Aavu Chu Laadi Aavu Chu
Kala Re Kabutarji
Durbin Thi Duniya Ma Jovu
Chundadi Odhado Maa No Sona Kero
Dawakhanu Anader Che
Khakhara Aamba Heth
Thodu Thodu Jamjo Re
Sarvariye Sheshnag Betha
Odhni Mari
Lili Lili Jadiyu Ne Liludu Van
Mamera Lakhana Re
Savaman Sonu Layo Sonido
Mandva Ropavjo Tame Fulada Veravjo
Ter Pagalo Tetaro
Rude Garbe Rame Chhe Devi Ambika
Abaliyani Dale Bethu
Maldhari Mojma
Morpich No Bandhyo Hichko
Mara Vadama Lilu Ghas
Halya Mirabai Dwarikane Marag
Mayamani Meldima
Rudi Rudi Hondhaldi
Muva Mane Marje Mati
Ghor Andhari Rataldi
Sona Dandi Vage Nagara
Nadina Kinare Rayvar
O Nagan O Jogan
Madhada Bole Chhe Mor
Vevai Pade Ha Vevane Pade Na
Khadana Tekarane Khadana Dhal
Ram Lakhman Na Ghodiya
Sonani Chakali Vira
Kuldevi Mari Shaktima
Lili Vadiyo Babbe Gadiyo
Sanand Sarkar Vihat
Dadima Varta Mande
Duniyama Danko Taro Meldima
Shayba Aakado Bhanile
Nadi Pehla Vala Nobatvala
Muva Man Marje Mati
Sondhani Mari Aabugadhni
Ubhi Sheri Ne Ubhi Bajar
Gham Re Valona Dahina Dona
Dasha Maa Ni Aarti
Thakar Dhani Ni Sonani Nagari
Ghughariyali Goddi
Kok Di Mehman Thajo
Girdharlalji Re
Aathe Kuva Ne Nav Pavtha
Krishna Bhagwan Halya Dwarika
Tara Vina Thakor Nai Chale
Shomlo Maatel Madhde Gelo
Mata Khodiyar Sikotar Ni Mer Thai
Aayo Aayo Ho Raj Konudo
Veli Upde Patanvali Gadi
Nonchok Vir Parnva Jyoto
Dheldi Gadhde Chadi Se
Konudo Mari Kede Padyo Se
Kara Konji Kara Karsanji
Ashad Ucharam Megh Malharam
Konudo Hamna Jato Rese
Khoto Rupyo Laine
Super Dekhay Beni Super Dekhay
Madi Taru Zanzar Zankayu
Morna Mugatvala
Lambha Game Jamyo Medo
Nehdama Maro Nath Chhe
Bangla Ma Reti
Kon Hajur Ni Morli
Dhol E Ramu To Maro
Konudo Zilva Hendyo Re
Koyal Bethi Aambaliyani Dal
Kali Kali Vadali Ma Viman Chale
Khamkari Khodal Maaye Maya Lagadi
Jod Jota Jodlu Jadi Gayu
Bhantar Gantarni Mari
Kun Kun Chadave Neja Neja
Kara Karsanji Na Ket Ketla Se
Sura Re Sangramsinh Ne Vare
Mathura Ma Vagi Morli
Chotila Ma Dj Vage
Dashama Bhagya Vidhata
Rude Garbe Rame Chhe Devi Ambika
Char Poch Gopiye
Maru Dariyama Navdu
Morli Re Jal Jamna Ne Tire
Navrat Naveli Badi Albeli
Van Ma Bolya Morla
Rude Garbe Rame Chhe Devi Ambika
Lagan Aayu Lagan
Aambali Na Van Ma Khodiyar Hati
Beni Baitha Madivada Maay
Bend Vaja Vage
Lili Tuver Suki Tuver
Dhol Re Nagara Sena Vagiya Re
Garbe Ramva Na Aurata
Vanarate Vanma Mindhol Jaja
Se Se Re Sona Na Songthada
Sonani Dolma Rupano Bhamaro
Navrate Ramva Aaya
Gamdama Badad Gada Jaay Se
Madi Karam Leti
Dhan Kutch Ni Dharti Ma
Odhni Mari
Mare Poniyare Te Sel Dhaturo
Aombe Bethu Re Bhamariyalu Madh
Alakh Dhani Ni Aarti
Sona Ni Eto Chanavjo
Sikotar Sukhi Kare Re
Four G Chhe Net Ne Bike Bullet
Dashama Ni Mare Mer Chhe
Hajra Hajur Mari Khodal
Kadi Kadi Kabdi Shire Sohay
Karchho Vatavu Vagad Vatavu
Maru Haiyu Rahe Chhe
Khodal Maa Khamkhari
Ghor Andhari Rataldi
Vevai Pathre Bhodu Fod
Joganiyuna Garba Aaya
Dahshama Ni Shine Hase
Hola Rona Jaine Kejo
Benglorni Sadi
Okhaladi Rati Re Tildi Sendurni
Rom Tari Vadima Kona Se Viva
Ben Jove Mamerani Vaat
Ghor Andhari Rataldi
Garbo Gabber Gokhthi
Sukh Karta Dukh Harta
Mara Te Angane Liludi Limbadi
Mari Dashama Nambar Van Chhe
Pava Gadhna Dungra Upar Ramta
Ekado Aavadyo Bagado Aavadyo
Odhni Mari
Meladi Ma Mara Malakna
Aai Khodiyar Khamkari
Mare Hole Hopariyuni Rit
Ponni To Lilivadi
Mari Khodal Ni Shine Hase
Kanhaiya
Parnya Vina Kem Chalse
Ghani Ghani Khammayu Kunwar Ajmal
Kamal Nu Phool Vayro Udade
Sanj Padi Jalar Vagi
Mari Dashama Dayali
Vayak Aaya Re Gadti
English Topo Mangavo
Hu Tamne Puchu Mara
Navrat Naveli Badi Albeli
Mor Jaje Ugamne Desh
Aaya Lok Gaya Lok
Chundadi Odhado Maa No Sona Kero
Khodal Maa Dole Ne Be Ven Bole
Sakadi Sheri Ma Vage Vaja
Chamunda Maa Duniyama Ek
Mera Bapani Meldi Maa Ni Aarti
Ghadiyar Na Takore
Pero Pero Navrangiyo Har
Umbare Ubhi Vevan
Pela Chandina Rupiya Chaltata
Pitaliya Vage Pava
Saad Karu Tya Aavje Maldi
Varse Bhale Vadaldi
Ranuja Valo Mari Kaleja Ni Kor
Yantra Rupe Arasur Maa
Savaman Sonu Layo Sonido
Chobarina Chock Ma Zarmar
Khodal Kare E Khotu Nai
Pardeshi Popato
Hathgainani Vela Vevan
Chotila Ne Dungare
Mari Sakshiba Parnavo
Khodal Maa Nu Raj Chare Kor
Khamkari Mari Khodiyar Maa
Olya Vanravan Na O Pankhida
Ogani Re Ogani Vayad Ni Jogani
Dashama Mare Gher Chhe
Mavtar Maljo To Meldi Maljo
Kano Vagade Dhol Vrajvani
Helo Maro Sambhalo Ranuja Na Ray
Ghughara Ghamke Chhe
Sikotar Jya Utare Tya Danko
Mandve Bethi Chakli
Vevai Jaay Pelo Vevai Jaay
Chandaliyo Hed Utavlo
Dashama Na Dham Ma
Minavade Dashama Ne Ramta Joya
Odhni Mari
Jar Vai Re Liludi Sardar
Bapa Gomtad Koni
Ghammar Valonu Maru
Panch Tola No Pyar
Dammar Dak Vage
Na Dhan Aapje Na Dolat Aapje
Banglama Thali Vaju Vagese
Mane Lili Pili Lottery Lagi
Mara Mandve Vage Dhol
Vadhya Liluda Vans
Mara Vadama Aaini
Mor Jaje Ugamne Desh
Dasha Maa Nu Varamnu
Aatham Aayi Konudani
Mathura Ma Morli Vage Se
Ae Bhuli Re Ae Bhuli
Sadhani Pawan Vegi
Radhiyali Aa Raat Ma
Aayi Aayi Zalawad Jono
Pela Jamai Ne Kijiye
Sura Bhathiji Ne Jova Dejo
Gabar Ma Vage Ghugra
Pir No Melo Ranuje Bharay
Unchi Rekari Gabbarvali
Daya Karje Madi
Maatel Madhada Mathe Bole Jina Mor
Table Para Table Glass
Chehar Mari Mata
Ranuja Mol Ma Lighto Bale
Dhigi Dharaye Dham Khodal Maanu
Dashama Na Uchera Mall
Jay Jay Sukhkari
Chandaliyo Hed Utavlo
Dev Jevo Dikro Khodal Maa Dhidhoo
Thiya Bhana Mondava
Yantra Rupe Arasur Maa
Maa Mane Holdu Bivrave
Aasopalav Na Dandiya
Khodiyar Chhe Jogmaya
Dashama Ni Chundadi Ma
Kukda Tari Boli
Kon Kon Chadave Neja Neja
Neja Nave Nagar Thi Aaya
Vaja Vage Bend Vage
Saripad Rame Sikotar
Dashama Ne Valo Re Ghaduliyo
Dhanya Dhanya Mogal
Ram Lakhman Na Ghodiya
Mogal Kare Ma Mer
Aaya Chhe Aaj Sukhna Dada
Mara Gharni Same Taru Dham
Kuldima Vaya Javeri
Sona Na Vatakda
Kun Kun Chadave Neja Neja
Dashama Ni Murti Jova Dejo
Gogo Gogo Maro Gomdhani
Atke Hali Latke Hali Maiyaran
Tuj Kado Kano Chhe
Meladi Maa Mane Valo Ghaduliyo
Kutch Ma Re Madi Kutch Ma
Lidhi Re Vidayu
Panch Phool Melya Mani Lejo Maa
Sadhni Bole Sagat Bole
Kone Maryo
Lal Kasumbal Chundadi
Chotila Dungare Diva Thay
Jino Jino Zalaru
Mara Kismat Ma Dashama
Maa Ne Mare Aangane Behadi Dau
Chundadi Odhado Maa No Sona Kero
Mari Sikotar No Mahima Moto
Matel Ghare Mamtali Mata
Odhni Mari
Dhan Dhan Hindava Pi Lajiya
Kali Kather Ma Mor Bolyo
Duha
Jo Chehar Darshan Deva Padse
Hiragar Morala
Pida Phool Melya Maa
Madi O Madi Darshane
Chandmund Devone Nadatata
Rudi Sondhani Sangaro
Parodh Na Vagya Char
Ganesh Deva Karu Tari Seva
Hare Mara Kona
Ramdev Ramdev
Gogo Lila Ler Karave
Kumbh Ghadulo Bhari Lave Maro Saybo
Lilo Mandvo Sangaro
Dj Vage Chamunda Maa Ne Dham
Javu Piyer Mare Malva
Jova Dejo Re Mane
Rama Dhani Taro Mahima Ghano
Malve Thi Hotho
Dariya Kinare Maadi Kadiyo Bolave
Mandva Ropavo
Kumkum Pagle Madi Padharo Re
Phul Gajaro Re Maro Heer Gajaro
Duniya Amari Koi Sagi Nati
Rama Dhani Ne Ranuja Na Ray
Dhaja Dungre Laheray Lal Rangni
Diwali Jaayanino No Melo Aayo
Sokadi Sherima Maliya
Mongha Maldhari Gaayo Na Goval
Cheharma Tari Vatyo Jovay
Hedata Jaavu Chotila
Taro Gadh Re Chotilo
Thara Mandiriye Me Aavu
Bandhyo Hindodo Kemno
Swift Gadi Car Farvana
Martoli Thi Maa Chehar
Taru Rana Rajasthan Dham
Ali O Garbo Ghume Chhe
Koyal Bethi Aabliyani Daal
Dhodo Rudo Ghodo Marge Halyo Jaay
Mari Chamunda Chotila Dungarvali
Maa Taro Garbo Zakamzol
Dashama Vina Mane Gamtu Nathi
Liluda Madve Toran Bandhay
Mere Bhagwan Thai Aaya
Mata Chamunda Maa aavo Mare Gher
Mane Sadhi Shikotarno Rang Lagyo
Lili Pili Chundadi Odhi
Khajuri Pon Vayre Udi Jaay
Lili Lemdi Bole Mor
Morna Mugatvala
Mandva Ropavo
Hali Rathodo Ni Jaan
Lebadi Rame Lebojma Vagya Re
Mari Dadima Modhe Varta
Maa Mane Holudu Bivrave
Morli Re Jal Jamna Ne Tire
Koyi Na Tu Tyare Chehar Aavi
Maoli No Chehre Maya Lagadi
Maroli Na Madhde Bole Mor
Ali O Garbo Ghume Chhe
Chundadi Chundadi Cheharmani Chundadi
Chando Chadyo Che Aakash
Arrr Mane Holdu Bivrave
Kara Konji Kara Karsanji
Chehar Tane Bhulyo Nathi
Sura Bhathiji Na Dham Ghal Garba
Dashama Ni Utaru Aarti
Mavtar Male To Chamunda
Vanrate Vanma Midhal
Dashama No Jadiyo
Hathi Bhathi Be Bhai
Mane Chehar Maa Jyarthi Mali
Devi Dasha Maa Ame Tamara Baal
Pelo Rayko Pokare Ranvatma
Cheharmani Maya Kem Bhulashe
Tari Paahe Magu Maa
Rajvadi Safo Bhrte Bharayo
Chotila Dungare Taro Darbar
Lili Lebadi Re
Peplanu Ek Pon Lyo
Taro Gadh Re Chotilo
Raay Gujaratna Vadla Heth
Gani Khammayo Akalbana Lalne
Mavtar Maleto Chehar Maa Maljo
Sokadi Sheriyoma Vage Sharnayu
Muniyo Melo Jova Halyo
Dashama Na Samaiya Karavu
Lili Lili Lebdini Shitad Chay
Jogani Vagdni Ghaniyani
Vage Dholina Dhol
Suraj Dhima Dhima Ugo
Kem Kari Bhulay
He Mana Garba Phule Madhya
Aangne Vage Ruda Dhol
Chehar Maa Ni Amar Rahe He Noom
Maa Tu Chaud Bhuvan Ma
Ubho Re Sakdavala Bhai
Gay Gujarat Na Vadla Heth
Duniya Jova Chadi
Koyal Bole Dashama Ne Dham
Lebdani Dale Hinchko Bandhyo
Cheharmana Madhde Desi Dhol Vage
Khajuri Taro Zarmariyala Pon
Tari Paghdi Mann Maru Moyu Rabari
Dam Dam Dam Dolniyu
Tara Pahe Aave Aene Maja Re Maja
Keshudana Zade Badhyu
Suraj Ugyo
Palodar Nanu Gomdu
Mere Angne Chamund Maa No Mandvo
Sura Bhathiji Chogala Sel
Daya Kare Toh Evi
Kalo Ghodo Kabro Ghodo
Gogo Mara Malak No Monito
Nonchak Gomadima Divo Bale
Mogal Chedta Kalo Naag
Ranghela Ranbanka
Sonani Chakli Veera
Navrat Naveli Badi Albeli
Madi Taru Zanzar Zankayu
Lal Pile Chundadi Wali Devi
An Hed Railgadi
Saadi Ne Selu Bharte Bharelu
Ler Ler Cheharmani Mer Che
Nadine Kinare Sharda Juve Vaat
Shisha Sudhama Poojay
Sadi Ne Selu Barte Bharelu
Super Dekhay Dada Super Dekhay
Nano Nano Avsar Gamto Nathi
Rihamna Koni Kaj
Dashama Na Dada Aaya
Patel Bhai Mara Patel Bhai
Damar Dakala Vagya
He Rude Garbe Rame Che Devi Ambicka
Tu to Bavan Veero Ne Bun Re
Sona Suraj Ugyo Ne
Lal Lal Rangno Chndarvo
Fagvel Gaame Diva Thata Revana
Ucha Dungar Maa No Darbar
Jogiyo Ni Hedi Jamat
Arji Sune Ne Aavti Te Re Maa Khodiyar
Odhni Mari
Methi Varkhdi Martoli
Gabbar Upar Pepalo Mata Ambaji
Nagar Mai Jogi Aaya
Tu Dayali Che Maa
Veli Upde Patan Wali Gaadi
Meladi Mana Madhada Ye Garbe
Aavo Maa Amba Aavo
Aavo Navalakh Neja Vali
Garbe Ramva Ne Vahela Aavjo Re
Sonta O Bun Konta
Sonani Chakli Dashama Ne Dham
Pach Tolano Pyar
Umbre Ubhi Jovu
Sama Malay Cheharma
Sona Ni Chhabdiya Bharya Fool
Kashi Khetarma
Mara Aagne Dashama Aaya
Chandaliyo Hend Utavado
Lal Lal Rang No Chandarvo
Navrang Chundadi Hiral Jadeli
Mara Gharma Chehar Maa Ni
Dj Vage Dashama Ne Dham
Chehar Duniya Ma Ek
Dashe Dishaye Dashama
Pavo Vagyo Re Morlima
Meladi Madi Lar Karave
Mor Bani Thanganat Kare
Khodiyar Che Jogmaya
Dholida Dhol Re Vagad
Patai Raja Gadbadiya Re Koravo
Maro Sona No Ghadulo Re
Mane Mavatar Male To Meladima
Halya Dashama Valamane
Jevo Tevo Avasar Gamto Nathi
Ucha Dungra Nicha dhal
Chundadi Odhado Raj
Rumjum Rathda Aaya
Dasha Maa Yaad Revana
Ubho Re Sakdavada Bhai
Hench Na Dhol Vagya
Lebadi Rame Lebojma Vagya Re - 1
Hansha Raja Rahi Jov Ne Aaj Ne Raat
Saiu Na Sadbuddhi Aapo Chehar Maa
Lili Lemdi Bolyo Mor
Super Dekhay Madi
Vepari Layo Chunldi
Chehar Maa Bheli Rehje Re
Ubho Re Sakdavala
Dashama Duniya Maa Ek Che
Muniyo Mela Maa Khovano
Hedata Javu Minavada Bhai
Ghammar Ghammar Ghumyo Re
Meladi Mani Aarti
Gadh Re Dota Na Rano
Meladi Manu Smaran Kari Le Tu
Kora Re Kagalma Bharela Rumal Ma
Mare Todali Betho Re Mor Kya Bole
Amba Aavoto Ramiye
Gayo Na Govaliya
Madi Ne Panche Aagaliye Pujya
Keshariyo Rang Tane Lagyo
Sonani Murti Sonano Bajoth
Umbre Ubhi Jovu Dashama Ni Vaat
Sonani Murti
Chehar Maa Na Madhde Desi Dhol
Janu Tari Kasam Title
Hemna Toran Bodhya Re
Mara Mathe Mari Meladima No Hath
Taro Bavan Bajarma Divo Bale
Vaheli Upadi Patan Vali Gadi
Adal Sonaran Badal Sonaran
Liludo Modavo Ropiyo
Kukda Tari Boli
Shraddha Rakho Vishwas Mano
Minavada Madhayo Super Dekhay
Cha Pijo Coffe Pijo Gadabad Karta Nahi
Bhathiji Bhadako Karo Re
Sad Karu Tya Aavje Madi
Lekhma Mekh Maray Na
He Mana Panche Te Garba Man Gamta
Chhodi Ne Chalyo Piyu Pardesh
Mujai Mare Masti Kaha Leke Aai
Madi Mano Sona Rupa No Bajotiyo
Meladi Maa Che Parchali
Amti Bhamti Aave Re
Maniyaro
Meladi Maa Podhya Hoy To Jaay
Mane Eva Malak Ma Laijavo Raj
Choti Choti Gaiya Chotay Chotay Gwaal
Ramoshna Tara Beshna
Madi Tame Ramva Aavajo
Hamire Padi Ha Kaku Ye Padi Na
Pode Lakhyu Dashama Nu Naam
Jamva Aavo Mare Gher
Veli Update Patne Wali Gadi
Mara Veera Ni Jaan Jodi
Janu Kaya Rode Avyo
Chundadi Odhado Maa No Sona Kero
Dalda Didha Ho Raj
Moj Ma (Ghate To Zindagi Ghate)
Char Bangdi Vali Audi Varraja Ni Gadi
Khava Mate Pizza
Sukh Karta Dukh Harta
Tali Pado To Mara Shyam Ni
Bhailu Halya Jaan Ma
Kinjal Connection
Kinjal Dave's top Gujarati albums, songs and videos.
10) Kinjal Dave Video Songs