Top 5 Android root Apps
Everybody Loves Android Rooting and Why not Android Rooting Supercharge your Android Phone. Android Root Apps Superpowers to your phone. There are plenty of reasons to root your Android device. You can  install custom ROMs, remove bloatware, overclock your processor, and otherwise tweak your device to make it do exactly what it should, and no more. Once you root your phone, you have complete control of your device. There are plenty of Android apps that help you exercise this control and here we take a look at the 5 best apps for rooted android phones.
Rooting is always a great thing for android who knew how to do it and how to utilize it. Basically there are many applications present in the web, which may harm your phone if you install them and don't know how to use them. These apps do not cater to any one particular feature or functionality of the Android operating system.
Top 5 Android Root Apps
1) Greenify:-
Greenify help you identify and put the misbehaving apps into hibernation when you are not using them, to stop them from lagging your device and leeching the battery, in an unique way! They can do nothing without explicit launch by you or other apps, while still preserving full functionality when running in foreground, similar to iOS apps!
Never should your phone or tablet become slower and battery hungrier after lots of apps installed. With Greenify, your device can run almost as smoothly and lastingly as it did the first day you had it!
Also Read :- Top Free Android Photography Apps
2) Titanium Backup :-
Titanium Backup is the most powerful backup tool on Android. You can backup, restore, freeze (with Pro) your apps + data + Market links. This includes all protected apps & system apps, plus external data on your SD card. You can do 0-click batch & scheduled backups. Backups will operate without closing any apps (with Pro). You can move any app (or app data) to/from the SD card.
3) Fast Charge :-
We already know that Android Consumes a Large amount of Battery. This App Help to users increase the Battery Power.
Features :- 
User supported database of fast charge kernels, please submit your kernels to help others.
View battery status.
View amount of time spent charging, discharging, on ac, on usb.
View and change CPU settings (premium to change).
View time spent in each cpu speed.
4) ROM Toolbox Pro :-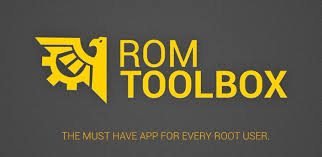 ROM Toolbox combines all the great root apps into one monster app with a beautiful and easy to use interface. ROM Toolbox has every tool you need to make your Android device fast and customized to your liking. Save 85% by getting ROM Toolbox instead of spending $30 or more on other apps. ROM Toolbox is THE MUST HAVE APP for every root user.
Read Also :- 5 Cool Uses for Your Old Android Phone
5) JuiceDefender Ultimate :-
For battery life just too good to be true, JuiceDefender Ultimate employs a ton of advanced, fully customizable and really effective power saving features. Absolute control for the highest energy efficiency try the ultimate battery saving experience!
JuiceDefender is a powerful yet easy to use power manager app specifically designed to extend the battery life of your Android device. Packed with smart functions, it automatically and transparently manages the most battery draining components, like 3G/4G connectivity and WiFi.
Download JuiceDefender Ultimate
So,There are Lot's of Android Root Apps are available in a Android Market. Here I Show the Some useful Android Root Apps for your Android Phone. Enjoy Friends.!