Voice over internet protocol (VoIP) is fast becoming the top means of having quick and efficient voice communications today. Aided by the advent of the internet, VoIP incorporates a form of telephony that embraces communication services such as voice, SMS, and voice messaging to happen over the internet instead of over traditional and plain old public switched telephone networks (PTSN).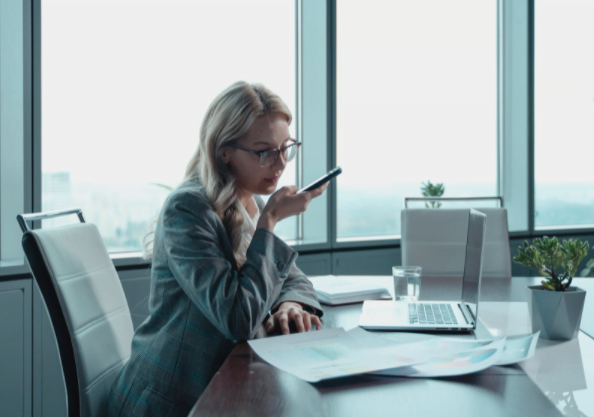 In this article, you will be introduced in-depth into the insights, uses, and key details about the VoIP phone systems of today.
What is a VoIP Phone System?
A VoIP phone system is a basic process that enables the transmission of voice messages and other communication types over the internet. VoIP phone systems work by converting voice signals into digital data in the form of data packets and sending them via a router through the internet.
Calls over the VoIP phone systems are embedded with most of all the options just as that of office phone branch exchange (PBX) systems. These calls over VoIP phone systems come with multiple phone lines that have call waiting, voicemail, call forwarding, conference calls, and caller ID among other useful features.
VoIP Phone System Vs Telephone Line
As elaborated VoIP phone systems are those which enable the transmission of voice calls over the internet. The existence of VoIP phone systems aims to replace the traditional telephone lines which, compared to VoIP systems, use hardware that runs the primary rate interface on existing ISDN networks.
These ISDN networks are basically a set of communication standards that enable voice, video, and data transmissions and other networks over office line systems (PTSN).
Advantages and Disadvantages of VoIP systems.VoIP systems come with various advantages and disadvantages most especially when compared to traditional telephone lines. These include the following.
Advantages
A VoIP system is more portable and durable (i.e. someone can have the same phone number regardless of whether the person switches phones).
A VoIP system is much more cost-effective. The major cost of usage is usually the subscription cost, with no long-distance fees incorporated into this system.
A VoIP system has basic features that give users the ability to use customer relationship management tools and other software integrations.
A VoIP system allows for the use of multiple channels at the same time such as phone, chat, text, and sending documents.
Disadvantages
To prevent latency and jitters VoIP systems need a reliable, strong, and consistent

internet connection

.
A VoIP system requires a good amount of bandwidth to enable good call quality.
The quality of voice and calls can face the risk of not being up to standard in VoIP systems.
By using VoIP systems there is a need for a reliable and constant power supply, to sustain the devices or phone used by a user.
If you find yourself communicating with others in a different language, consider using Magma Translation for all of your human translation service needs.
Conclusion 
For all the limitations of VoIP systems the benefits make them worth it. VoIP offers a lot of latitude in usage that is both effective and convenient for today's users.
One of the best VoIP systems today is aircall's VoIP. From being cost-effective to being durable, these systems are one for the future and should be adopted by every one of us today.