Christmas is just around the corner, and it's one of the most exciting times of the year. First, because you get to enjoy some quality time with your family and secondly because you get to buy your own christmas tree and decorate it. In a nutshell, every single person on the planet Earth just loves it when Christmas arrives.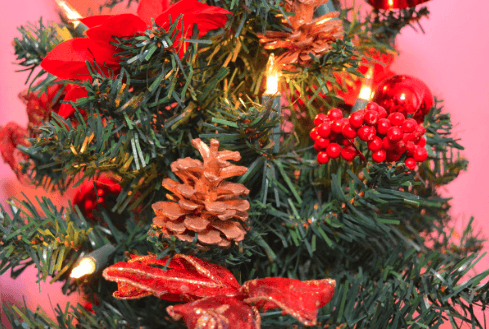 Speaking of which, today we are going to talk about artificial Christmas trees and how to choose the best one to celebrate this occasion in the best possible way. Gone are the days when people preferred buying real trees to decorate and celebrate Christmas.
Now, it's the 21st century, and people have actually grown smarter. They know that artificial trees are easier to decorate, they are more cost-effective, and on top of everything, these trees are environmentally friendly.
On the other hand, it's a fact that not all artificial trees are the same, and there's quite a lot of variety out there. It's good to have options, but this can be a little overwhelming for you, too, which is why today we are here to help you.
We are going to jot down a few factors that you should consider before choosing the best Christmas tree this year. These factors can really come in handy to buy something that's worth your money, so do take notes!
1] High Tip Count
The number of faux needles that you see on the tree is something that requires your focus. Especially if you want to buy a tree that looks just like a real one, then opt for the one that comes with a high tip count. For a 7 feet tall tree, ensure that there are at least 5000 tips.
But if you buy a slim or shorter tree, you'll get a lower tip count that will be somewhat around 500 to 1000. For someone who doesn't mind spending a little extra money, opting for a bigger tree with a higher tip count is a wise thing to do.
2] Budget
The second thing to consider is your budget. These trees can cost you anywhere from hundreds of dollars to thousands, so you have to be careful with what you pick and what it costs you.
Our suggestion is that before you buy any tree, just ensure if there are some coupon codes available for it on the internet in this way, you can save yourself some money.
For example, if you search on Google "Balsam Hill coupon code", you'll get a lot of offers. So this is what you should do first and then decide on a budget and stick to it.
3] An Easy To Set Up Tree
After all, that's the whole purpose of buying an artificial tree that it's easier to set up, right? Well, if yes, then that's what you should look for while buying a tree for your Christmas celebrations.
Almost all trees come in pieces (especially the ones that are already lit), and the fewer the number of pieces will be, the more beneficial it's going to be for you as the setup and installation will be hassle-free.
Do consider your storage space before buying any tree if you don't want to end up with something that's too big for your house or is extremely difficult to bring in and set up.
Conclusion
These are the tips that can help you in choosing the best artificial Christmas tree this year. Use the tips we just mentioned above, and we promise you that you won't regret your purchase decision.