There is no lack of nuances in an effective marketing campaign. Frequently ignored details are considered to be the major reasons to break or make a marketing campaign. As a result, you will be left with nothing to show your efforts. Here are some of the effective strategies to implement and make your marketing efforts a success.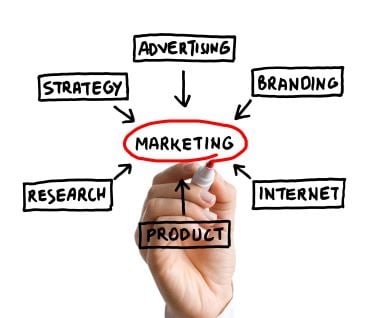 Tips for a Top-Notch Marketing Campaign:
Short and Long Letters
Some insurance companies and agents don't provide proper information to the prospects for marketing campaigns. This is because some people are insecure with a feeling that they may not be able to impress people with longer copies. But if longer letters are written in entertaining and informative manner, they can pull more attention than shorter letters. And don't forget to use postscript in letters.
"I" Instead of "You"
Today several marketers are giving preference to the use of "I". In casual conversation, the use of "I" is OK. But while giving sales presentation, it must never be used. If you are addressing clients or prospects, be sure to use "You", not "I". Also use only positive words instead of negative ones. While talking to prospects, keep in mind that they "invest", not "pay". So, you are offering an "opportunity" instead of any "deal". Similarly, you have to prepare a "presentation", not "pitch".
Read: Benefits of Email Marketing
Collect Ideas
Sweep out all the assumptions from your mind. Watch and read as much as possible and utilize and hold your imaginative prowess. Keep a notebook and pen handy and jot down the ideas which are revolving along your mind.
Retain and Attain Clients
Market-based companies always change with time. They are well aware of the requirements, purchase habits, and demands of the customers. On the other side, product based companies don't do such things. Instead, they sell their products or services to those who are interested to buy. So, the moral of the story is that you need to be market-based, not product based. You should stay ahead of competition and interact with prospects and clients and carriers you are actually representing. Since the competition is constantly increasing, you have to be consistent and fast. Customers act in chain reactions. It means if your one part goes wrong, they think others will. Hence, it is important to stay on top in every aspect and avoid any loopholes instantly.
Do It Right Away
Many businesses don't know the value of urgency. On the other side, toppers always utilize their time perfectly. Their goals are well-defined and their time management is very effective. So, you should prepare a to-do list daily and make detailed, clear plans. Focus. Set your priorities. Finish your priorities under defined blocks of time with no disturbance. Last but not the list – Do it right now whatever you have to do!
Read: Digital Marketing
Follow the So-Called Advertising Principles
The traditional ethics of marketing are still alive. To pull large number of audience, the substitute of the word "Free" is still not found. It retains same value today as it had about 50 years ago. "Free" is seriously a magic word that can easily hit the mind of any customer in any industry. In today's age any transparent digital marketing agency should ideally be aware of all the spoken and unspoken rules of online marketing.