Getting a visitor to your site is hard enough – SEO and paid advertising are more competitive than ever, so you need a reliable strategy if you want to ensure that you're getting a steady stream of traffic each month.
Yet, even if you reach your traffic goals, there's no guarantee that those visitors will turn into customers.
That's why lead nurturing is so important – it can help you dramatically increase your chances of converting each site visitor into a loyal customer, driving conversions in the process.
But what is lead nurturing?
Well, in short, lead nurturing is the process of developing relationships with your leads and guiding them towards the sale through various stages of the buying process.
But in order to develop a lead nurturing campaign that brings the desired results, you must first understand what the best practices of lead nurturing are. Otherwise, you're likely to make mistakes that have been made by others before, which can cost you not only in the loss of potential revenue but also in terms of your reputation.
So, to help you get started, here are some of the essential lead generation best practices that will help you drive conversions and ensure that your prospects are on the path to becoming customers.
1] Employ a Multi-Channel Approach
If you want your lead nurturing strategy to be effective, you need to ensure that your leads receive messages through multiple channels at once.
Your leads are real people who have different preferences, so you need to cater to their needs by presenting the information in a way that's convenient to consume for all of them.
That means that if your leads aren't responsive to your newsletter, you need to try to engage them using other channels. Sometimes, even if your message is good, the platform through which you're trying to engage simply doesn't work for a part of your audience.
Finding a balance between different channels and marketing approaches for educating and nurturing your prospects is essential if you want to develop a lead nurturing strategy that delivers consistent results and is able to skyrocket your conversions.
This has additional benefits as well – if you create content on different channels and in various formats, you can engage a bigger part of the marketplace and even increase your brand awareness in the process.
But what channels to use, exactly?
Well, a good starting point is always your blog – it can be the hub where all of your main ideas are explored in-depth, helping your leads break through their obstacles and move closer to a buying decision.
If you're able to create compelling and relevant content consistently, it will attract an audience of people and will also position your company as the authority figure in your field.
Once you have top-quality content, you should make sure it's visible to your target audience. And the most straightforward way to accomplish that is to promote content on social media.
But posting on your social media pages is not enough – if you want to use social media as a lead nurturing tool, you will need to keep your finger on the pulse of your audience and know how to engage them and get them to respond to your messages.
You should also use social media to appear more approachable – don't make social media engagement a one-way street and make sure that you interact with your audience as well.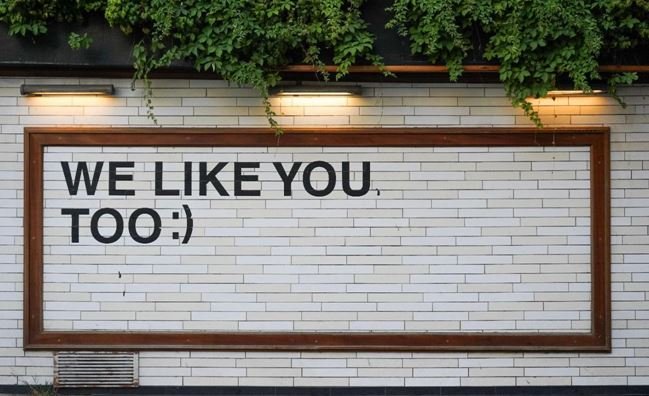 As you've probably gathered, multi-channel lead nurturing basically means that you need to be engaging your audience through all fronts.
Whether it's blog posts, YouTube videos, email newsletters, social media posts, or in-depth articles, all of your communications should be carefully planned out to reach the primary goal: driving conversions.
2] Email Marketing Works (If Done Right)
Email marketing is as strong as ever, and it's still an integral part of any lead nurturing strategy. But to be effective, email marketing needs to be executed correctly.
But you can't just bombard your email list with promotional offers and expect to see success. Your leads subscribe to your list to learn how to solve their problems and gain valuable insights, not just receive the same offers every single week.
But how can you use email marketing for nurturing leads?
Well, the good news is that email is one of the best tools for lead nurturing out there if you know how to use it correctly. And it all starts with making a good first impression.
You need to set clear expectations about what your emails are going to be about from day one. That means letting your subscribers know how often you'll be sending emails, what you'll be talking about, and why they should be interested.
Once they know what to expect, you need to make them intrigued enough to keep opening your emails.
While content is very important, make sure you spend enough time on the headlines – 47% of subscribers open emails based on the subject line, so you need to capture their interest immediately if you want to even get a chance.
No one appreciates generic, deceiving, or unclear headlines – you can be sure that your subscribers get enough of those as it is – so make sure that you take the time to develop the best email subject lines that you can.
Also, once you get them to open your email, don't squander the opportunity by delivering mediocre or salesy content – think about how you can help your prospects solve their problems in an engaging and easy-to-understand manner.
If you want to make your emails as relevant as possible, you should start segmenting your email subscribers into sub-lists based on their demographic data, performed actions, and other relevant metrics. This can allow you to personalize your content further and give an extra nudge to your conversion rate.
Most of the best email marketing software solutions offer convenient and easy to use segmenting options, so that shouldn't be too difficult from a technical standpoint.
3] SMS Marketing is Back
With so many new technology trends becoming available since the boom of the digital age, SMS marketing may seem like a relic that's no longer useful.
But although many of the traditional advertising platforms such as TV ads have become unpractical for smaller companies, SMS marketing can still be an effective tool for accessing those prospects that are harder to reach.
You see, while email marketing can be a very powerful tool, it's so popular that you're always fighting an uphill battle trying to get your emails opened instead of those from your competitors.
But with SMS marketing, the competition isn't nearly as harsh.
People don't receive nearly as many SMS messages per day, so in turn, they're much more likely to read it. In fact, according to a study, 90% of SMS are opened within the first three seconds of being received.
Imagine what that high of an open rate could do for your conversions.
Restaurant chains often use SMS marketing, with excellent results by sending out an engaging message that also includes a link to a graphic and a special promotional code. But if tweaked, SMS marketing for businesses can be very useful, no matter what field you are operating in.
Still, to make it work, you need to understand its limitations.
SMS marketing doesn't offer a lot of space to get your message across, so you need to be concise and craft a compelling message if it's going to drive conversions. A strong call-to-action is essential – you need to tell your prospects exactly what to do next if you want them to take action.
You don't need to message your list of prospects often – once every week or two is plenty. But once you do message them, make sure that it's worth their time – either offer a great deal or share information that they'll find valuable.
If you can, find an SMS service that allows your prospects to reply and encourage them to respond – this way it won't feel like they're receiving an automated message and make your company seem more approachable.
4] Importance of Excellent Customer Service
The quality of your customer service can be the deciding factor in whether your business succeeds or fails.
If you can't consistently make your customers happy and help solve their issues, there is almost zero chance for your company to maintain long-term success. Today, excellent customer service needs to be fast, informative, and able to solve even the more complex problems that your customer might face.
Your representatives should know exactly how to respond to any issue and have a clear plan of action – if it's a problem that they can't solve, they should be able to direct the customer to someone who can help them quickly.
The primary goal of your customer service should be to ensure that each encounter with your customers is a positive one and that a satisfactory answer is provided to all inquiries promptly.
Even if the customer wants to submit a complaint, it should be viewed as an opportunity to improve and turn a disgruntled customer into a loyal customer.
By having a clear process for solving problems and educating your customers, you'll be much more likely to make the majority of your interactions with your customers a positive experience.
Another thing to consider is the platform by which your customers may want to reach out to you. Having a phone line where customers can reach you is great, but not everyone wants to talk on the phone, so it's always a good idea to offer other solutions such as live chat or contact form.
You must also make sure that the forms are easy to find and use, even on a mobile device.
One of the common reasons why mobile users abandon your WordPress forms is that they aren't responsive and easy to use. You need to ensure that no matter what device your prospects are using, they have a convenient experience when looking for help on your site.
Once they do reach out, make sure that you're there to respond in a timely manner. Nothing gets your customers more frustrated than having an urgent problem and having to wait for 2-3 workdays for a response.
5] Don't Forget to Follow Up
You're probably spending enough on lead generation as it is, so once you do attract a lead, you need to ensure that you do everything in your power to keep them engaged.
That's why you should always make it a priority to follow up with your leads and offer them multiple opportunities to become your customer.
Obviously, to maximize your chances of success, you need to make sure that when you do follow-up with a customer, it generates a positives response instead of driving the lead away.
Usually, a good time to follow up is somewhere around 24 hours after your first point of contact because the experience will still be fresh in their minds and they will have had a chance to think about your offer. If you wait longer, chances are he will move on to other things and will not be as responsive.
But how exactly should you follow up?
Well, you should make sure that the follow-up is short, to the point, and containing your essential message. Since the follow-up email will usually come after the prospect subscribed or started their trial, you need to acknowledge and thank them for their interest and start a conversation that you can build upon later.
But although the initial follow-up may be concise, it should serve as a stepping stone for more substantial messages to come. It should let your subscribers know that more emails will follow and inform them how often do you plan to email them, what your messages are going to be about, and why they should get excited about receiving them.
Encouraging a conversation through emails can offer additional benefits as well – since your prospects will be used to receiving emails that contain value and having their questions answered, they'll be much more open to marketing messages as well.
So, when you get to writing a business proposal, you'll not only have a much better understanding of what your audience responds to but will also have a much better chance of generating a response.
6] Track Your Lead Nurturing Campaigns
Implementing all of the above steps can help you significantly improve your lead nurturing campaigns, but it will be all but impossible to see if they're actually working if you don't have a process for measuring performance.
But how can you measure your lead nurturing results?
Well, the first step of the process if figuring how to measure success such as improving conversions across the different stages of your funnel.
Some KPIs that can help do that are lead velocity and conversion rates that are based on the customer's lifecycle and progress down the funnel. Understanding how specific actions affect your conversion rates can help you determine which strategies you should stick with, and ultimately lead to a better understanding of your audience's behaviors and preferences.
This article is contributed by Dave Schneider is the founder of LessChurn, churn reduction app. In 2012 he quit his job to travel the world, and has visited over 65 countries. In his spare time, he writes about SaaS and business at DaveSchneider.me.