Imagine having to attend an important event but not being able to hire a cab or drive yourself there? That would be quite a conundrum right? Many people find themselves in this position from time to time. And in fact, this is why many hosts and event planners discover that their events are under-attended.
As a result, event organizers, hosts and planners often find themselves needing to work out travel arrangements for the guests they cater to. And of course, comfort and reliability are key elements when it comes to selecting the ideal.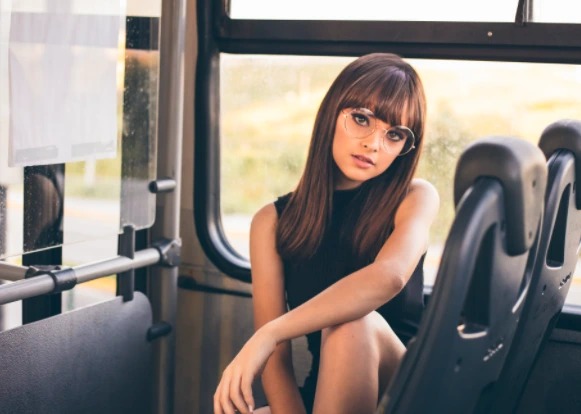 Price 4 Limo is one of those companies that offer the services that meet this demand.  But what are these services? and why should you consider using them?
A charter bus is a transportation unit used to get people from one location to another. These types of vehicles are reserved for private hired use and typically have capacities starting at 33 persons. There are, however, charter buses of varying sizes and models.
Some charter buses come equipped with amenities that help guests enjoy the journey. Often these busses help event planners to set the tone and mood before the event even begins.
People use charter busses to provide transportation for family outings, staff events and social events such as weddings or parties.
Ensuring that Guests Make It
If you are planning an event, especially a large one at a venue that is relatively far from the location of the guests, you will very likely discover that a number of your guests are unable to make it as they do not drive.
Renting a bus ensures that your guests make it and that of course contributes to making your event successful. It may also be that the very demography of your attendees means they will need transportation. Imagine for example, an event whose attendees are primarily visually impaired or elderly people.
Delivering the VIP Treatment
Depending on the nature of your event a charter bus can be a great way to treat VIP guests. A company recognizing employees for excellence, for example, can offer awardees a VIP journey to the venue.
In these cases the VIPs can drive to a pick up point, board the bus, enjoy VIP treatment all the way to the event and then be transported back to the location after the event. Many people who have had this experience enjoy in particular the freedom from driving.
Depending on the type of bus you hire, your VIP guests can have access to a wide range of amenities such as bathroom, music and refreshments. Internet access is also offered in many of today's charter busses, allowing corporate guests to stay on top of tasks and others to stay connected with the world as they travel in fine style.
Saving Parking Space… and the Planet!
If your venue has limited parking space you'll probably want to discourage individual travel arrangements. Imagine the difference between needing to accommodate 33 vehicles versus just one bus!
At the same time you'll be doing the planet a favour as fewer vehicles travelling to your event also translates into reduced carbon emissions. Your guests will also save on fuel costs, especially if the distance to be covered is quite lengthy.
Creating Priceless Memories
Some events are simply better when the attendees or participants travel together. A large bridal party attending a wedding for instance, can bond with each other and create priceless venues as they travel to the event in a chartered bus.
Controlling Arrival and Ensuring That Your Event Runs Smoothly
How many event programs have been thrown off by a special guest who arrives late or gets delayed by transportation issues (like a flat tyre for instance)? It can be quite disconcerting for attendees and the host when delays like this occur.
One of the best ways to ensure that an event goes smoothly is to control the arrival of the guests. With a rental unit carrying all guests or the main participants, the event is less likely to face delays.
Customization
Many charter bus services offer customization add-ons that help to make your event exceptional. This includes wrapping the vehicle to reflect the theme of the event (or in the case of a corporate event, the company's image).
Some will also offer entertainment packages that are tailored to suit the host's plans and guests tastes.
Charter busses offer many advantages to event planners and hosts who want to ensure that their events run smoothly and guests enjoy the best possible experience.